Small retailers are prioritizing Amazon as search ads continue to grow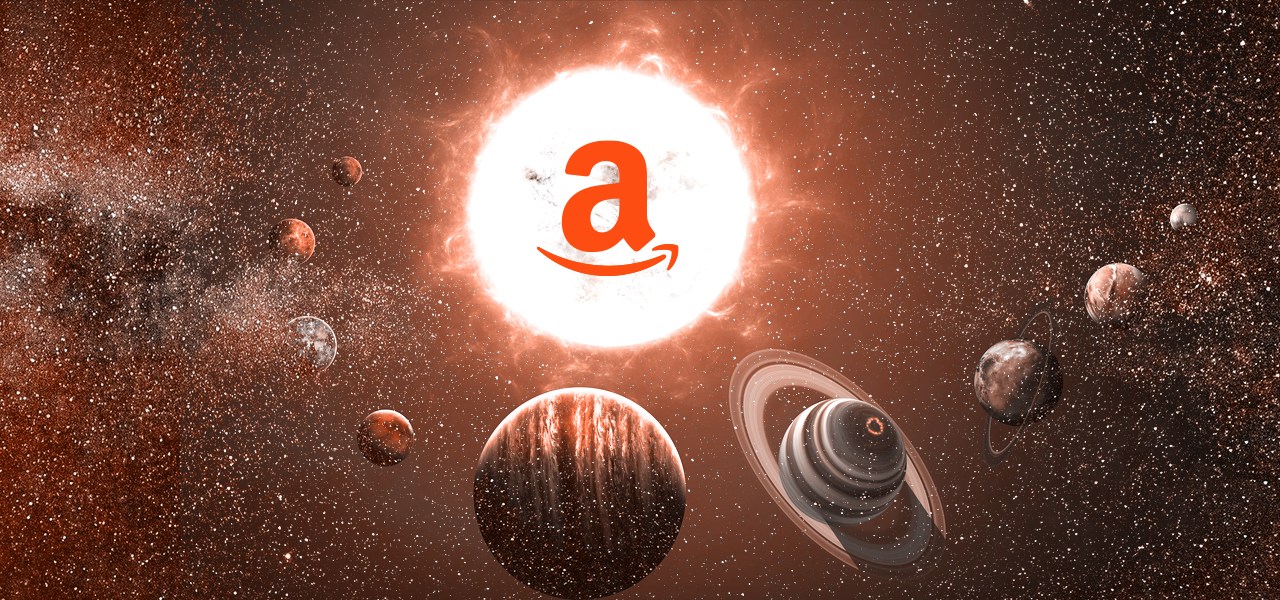 Ivy Liu
WPP-owned Amazon agency Marketplace Ignition's founder, Eric Heller recently was having a meeting with the CEO of a large over-the-counter drug company. While this executive's products are widely available in drug stores, Heller discovered that a small Chinese brand was beating it on Amazon search results.
It highlighted an often overlooked e-commerce truth: "Your brand exists as big or small only within that search term," he told Modern Retail. "On the internet, no one knows how big you are" — even if you're a multi-billion dollar drug company.
As Amazon continues to grow its search advertising presence, brands — especially smaller ones — are changing their overall strategies. Smaller brands have often tried to avoid Amazon at all costs. The company takes in hefty fees as well as shares very little customer data. The rise of direct-to-consumer brands is often seen as a direct reaction to Amazon's dominance. But as Amazon's search becomes more ubiquitous and powerful, smaller players are re-thinking their approach to Amazon and using it to their own competitive advantage.
New numbers from eMarketer show that Google remains the search behemoth, taking in 73.1% of the U.S.'s search ad revenue thus far in 2019. But Amazon is steadily growing, coming in second with 12.9%, growing 30% year-over-year. The firm forecasted Amazon to take up 15.9% of the market share by 2021.
Coconut water brand Vita Coco, for example, relies on most of its sales from retail distribution. But it told Modern Retail earlier this week that it now sees Amazon as one of its faster-growing revenue engines — and that's thanks to its investment in search advertising (it's the number one sponsored choice for an Amazon search for "vitamin water" and number six for organic).
With every new Amazon search, Heller said, "the story is rewritten every time." Which is to say that "small and large brands have equal footing." He pointed to items like mattresses as a good example: The first organic search result for "mattress" in Amazon, for example, isn't Serta or Sealy but Zinus. "It changes the calculus for what it means to advertise," he said.
"It's no surprise that this is changing — that both smaller brands and bigger brands are reprioritizing this channel," said Heller.
Businesses are also seeing success by cross-pollinating both Google and Amazon search strategies. "There are some smaller brands that sell on Amazon and push Google ads to the Amazon space," said Andy Taylor, the director of research at Tinuiti. For example, keeping with coconut water brands, Harmless Harvest is the number one sponsored Google result for the beverage, and the ad spot links to its Amazon storefront.
Meanwhile, other brands who have never used the platform are beginning to dip their toes in. For example, DTC brands like Brooklinen and Untuckit have set up Amazon brand pages, a bold move in contradistinction to other digitally native startups that have actively refused to be on the platform. It's still early days for all of these trials, but merely the fact that these kinds of companies are testing the Amazon waters indicates a shifting dynamic.
"Naturally there's going to be a lot of curiosity," he said, "they're certainly wanting to fish where the fish are." Both of these strategic rejiggerings, he said, are because of the mounting reports that, increasingly, product discovery searches are beginning on Amazon, further ceding ground away from Google.
"Now, including a select mix of Amazon search in campaigns for startups is becoming increasingly important to capture a large percentage of purchases, as well as gaining exposure to net new customers," wrote Rob Knapp, vp/director of search marketing at Digitas to Modern Retail in an email.
Amazon's search gaining popularity coupled with its fulfillment capabilities means that smaller brands are realizing just its power, said Kevin Packler, vp and director of Amazon services at the Tombras Group in an email to Modern Retail. "Balancing ad budgets between Google, Amazon and other channels like social, then becomes a balance in fulfillment methods, operational strategy, ROI, and margins," he wrote.
According to Heller, the realization is that Amazon is now table stakes. Clients now say, "I can't possibly win at subway ads in New York City but then lose when someone looks for my brand term when they're coming to Amazon," he said. The focus is on always being the first brand a consumer discovers.
"Even if you're not expecting to drive a lot of sales on Amazon," Heller went on, "you now know you need to win at least the dialog."