Awards
// September 1, 2020 ■ 2 min read
Shopify, Chewy and Ally are Resilience Awards finalists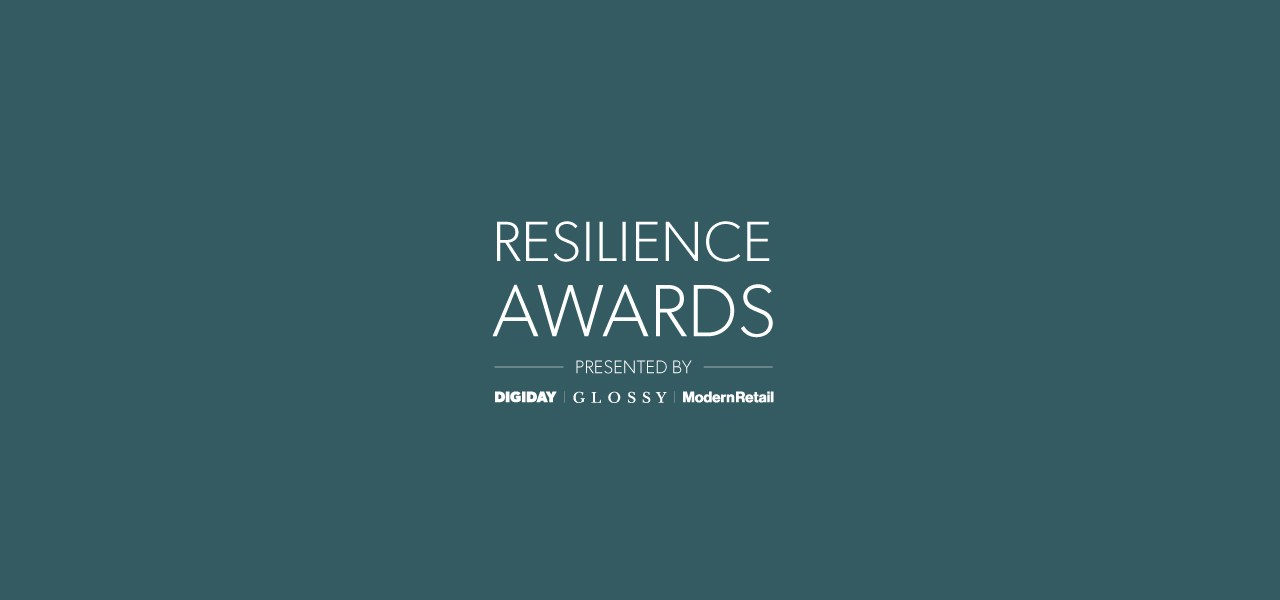 In an era upended by pandemic and recession, companies of all stripes have scrambled to survive, let alone innovate and scale. Nonetheless, some media, marketing, fashion, beauty and retail players have continued to succeed in the face of daunting odds.
The companies that thrived in 2020 mastered the art of perseverance — and how they did so is instructive. Even as revenue streams tightened, this year's Resilience Awards finalists refused to panic — or to think selfishly. Instead, they doubled down on their commitment to their team members, their customers, their partners and the broader community. 
First they acted swiftly and urgently to secure the health and well-being of their employees, implementing work-from-home policies wherever possible and ensuring that any remaining in-person staff were working in ultra-safe environments. Then they looked beyond their own walls, backing financially vulnerable partners and supporting crucial charities and social movements. 
Take Shopify, which committed $200 million in business loans to its merchant partners. Then there's Ally, which designated millions of dollars to nonprofit organizations dedicated to food, healthcare, housing and other emergency causes. Chewy eagerly stepped into the role of devoted pet parent, propping up struggling animal welfare organizations with more than $10 million worth of food, medication and supplies.
Similarly heroic stories abound across all the businesses, teams and leaders included in this year's shortlist. This much is clear: 2020's most successful companies thought beyond their immediate bottom lines — and in doing so, not only enhanced their standing with grateful customers and partners, but also won their workers' trust. 
Presented by Digiday, Glossy and Modern Retail, this year's Resilience Awards program recognizes teams, individual leaders and businesses that as a whole have risen to meet unprecedented challenges. 
The finalists are:
Digiday
Business
Shopify
AARP & AARP Foundation – A Wake Up Call for the Ages: Agility and Action for America's 50+
America's Test Kitchen
Explore Georgia – Explore Georgia From Home
Ally Financial
Planned Parenthood
Team
Inspira Marketing Group – Activation Army
High Wide and Handsome – Veggie Grill
The Marketing Store
Verizon Media Studios
Very Big Things
DRINKS
Group Nine Media – Group Nine's Brandshop
Leader
Guru Gowrappan, executive vice president and group CEO, Verizon Media Group
Monica Gil, CMO and executive vice president, NBCUniversal Telemundo Enterprises
Oren Frank, co-founder and CEO, Talkspace
Dianne Wilkins, CEO, Critical Mass
Christina Stembel, founder and CEO, Farmgirl Flowers
Lisa Utzschneider, CEO, Integral Ad Science
Glossy
Business
Allbirds
Madison Reed
DefineMe – DefineMe HANDS
Ministry of Supply
Deciem – Deciem at Home
Peace Out Skincare
Team
Consortium
Peace Out Skincare
ReVive Skincare
Marla Aaron – #LockYourMom
Lord Jones
Adore Me
Leader
Amy Errett, founder and CEO, Madison Reed
Sam Payrovi, CEO, Consortium
Melisse Shaban, founder and CEO, Virtue Labs
Enrico Frezza, founder and CEO, Peace Out Skincare
Zev Ziegler, vp, brand and marketing, health, Lycored
Dani Reiss, CEO, Canada Goose
Modern Retail 
Business
Chewy
Faire
ThirdLove
Buttercloth
Article
Elfster
Team
Sephora
Vera Bradley – Taking Care Together
Dick's Sporting Goods