Retailers tout gas promotions to drive loyalty and traffic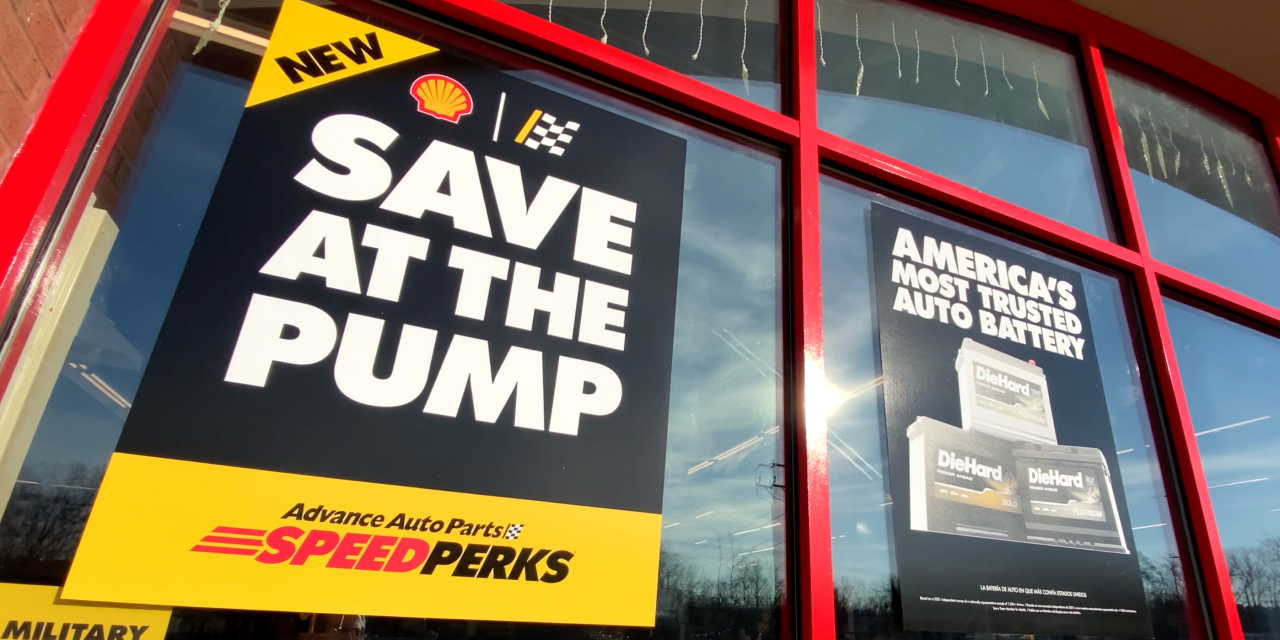 Advance Auto Parts
Retailers are pitching promotions to help consumers fill up their gas tanks.
Advance Auto Parts unveiled a rewards program earlier this year that would allow members to earn 5 cents off per gallon on any single gas purchase for every $50 spent with the company. Walmart+ members can now save up to 10 cents off per gallon at participating gas stations, the company announced on Wednesday. Meanwhile, some fast-food chains are also running promotions tied to increased gas prices. 
Gas prices have soared to record highs in recent months, partly as a result of Russia's war on Ukraine. As of Thursday, the national average price for regular gas is $4.14, a significant increase compared to the previous year's average of $2.89, according to the American Automobile Association. Recently, retailers have seen this as an opportunity to drive sales and members to their loyalty programs by offering gas promotions. Or, to drum up traffic in the short term. 
"[Retailers] are very opportunistic by nature, and the price of gas has sort of given them an incentive to do so," said Eric Dzwonczyk, global co-leader of the restaurants, hospitality and leisure practice at AlixPartners. "When you look at different types of retail, I think they're doing it for different reasons."
Attracting loyalty
Some big-box stores are using gas and promotions as a way to entice consumers into their membership programs, Dzwonczyk said. Costco has reportedly cut prices for its members by a larger amount than some gasoline chains. BJ's Wholesale Club is also dangling 50 cents per gallon gas discounts for members who spend $100 in one transaction. 
Using gas promotions as a way to maintain a loyal customer base is by no means new. For example, Kroger's Boost membership program, which was launched in November, offers double fuel points when consumers shop with the retailer. It was a way for Kroger to compete with similar retail membership programs at that time.  
Alleviating the pain at the pump could also bring consumers' spending dollars back to retailers. Consumers would have to spend an extra $23 billion per year for every 10% rise in oil and gas prices to maintain earlier spending patterns, according to JPMorgan Chase analysts. 
After learning that many of its consumers prefer financial rewards when looking at loyalty programs, Advance Auto Parts decided to launch its Speed Perks Gas Rewards, which lets new members save 25 cents per gallon on their first fill-up, said Jason McDonell, Advance Auto Parts' executive vice president of merchandising, marketing, e-commerce and data science.
"Our goal is to make sure that we use programs like this to help give them commitment to partnership," McDonell said. "We heard their feedback in regards to fuel savings, and it's a good example of us making sure that we're in tune with our customers and how we can satisfy their needs."
At the moment, over 12.6 million Advance customers have access to the gas perks. McDonell said the company plans to continue offering the gas perk even after gas prices have toned down. In fact, one of the company's goals is to attract new members to its Speed Perks program.  
"Our goal is to continue to build the strength of our loyal customer base at Advance Auto Parts," he said. 
Attracting sales
While some retailers are using discounts to boost their membership programs, others are using the rising gas prices as an advertising method to encourage consumers to buy their merchandise or increase traffic. 
Southern food chain Bojangles, for instance, announced earlier this month that it is giving away $1 million in free gas. Every purchase of its family meal will include a $10 gas gift card, while supplies last.  
Others like Save A Lot and Krispy Kreme are using pricing promotions to attract cost-conscious consumers into their stores. Save A Lot put together meal ideas that would cost less than prices at the pump. Meanwhile, some Krispy Kreme locations are offering a dozen original glazed doughnuts for the same price as a gallon of regular gas. 
"The most prevalent thing consumers are feeling right now in their discretionary income is the price of fuel," Dzwonczyk said. "Anything that can directly link offsets to that is meaningful to the consumer and will continue to have stickiness and drive adoption across the board."
When retailers offer promotions like this it's often hard to take back because customers have learned to expect these perks, said Dzwonczyk. In some way, he said retailers could continue to offer fuel promotions even after costs have dropped.
"Retailers will continue to look for ways to appeal to consumers," Dzwonczyk said. "I don't think [gas promotions] will go away completely. I think like all promotional and pricing actions, they'll just change form."