Modern Retail Research: Brands are going all in on digital marketplaces for the holidays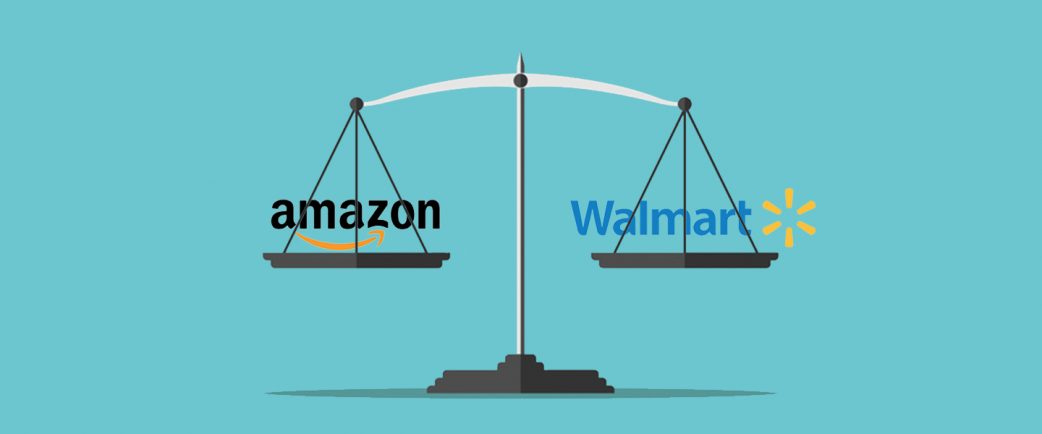 'Tis the season to diversify sales channels.
Indeed, if the last nine months did nothing else for retailers and brands, it made them realize that there are some downsides to being precious and exclusive about where to sell products. A Modern Retail and Glossy survey, in which we queried employees at brands and retailers, found that more companies this year plan to try out a variety of new digital sales channels they never did before.
This isn't terribly surprising, but does signal online brands are changing their mindset. A number of companies launched initially with minimal channel mix. Many considered themselves DTC only with perhaps a few physical stores as well — trying to avoid commissions and lack of data from platforms like Amazon.
But now the strategy has shifted. Brands are trying to meet the customer where they are — and if that means Amazon, so be it. Indeed, 34% of brands surveyed said they used Amazon as a sales channel in 2019; That went up to 46% for 2020 plans.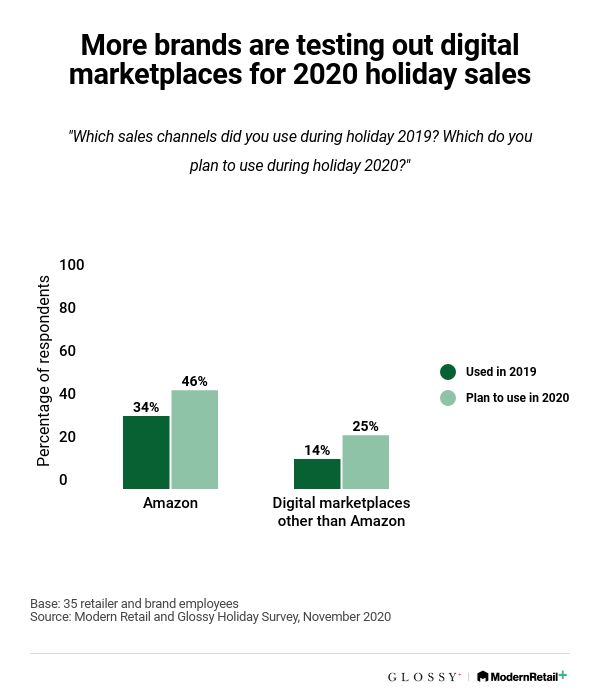 Meanwhile, an even bigger change is happening on non-Amazon marketplaces. We asked brands if they would or will use digital marketplaces like Alibaba or Farfetch and 14% said they used these services in 2019. For 2020, however, that went up 25%.
Unsurprisingly, this means a revenue boost is expected. We asked 17 brand employees how they thought their Amazon revenue was going to stack up this year compared to last year. Over 1/3 of them said it was going to be higher than 2019.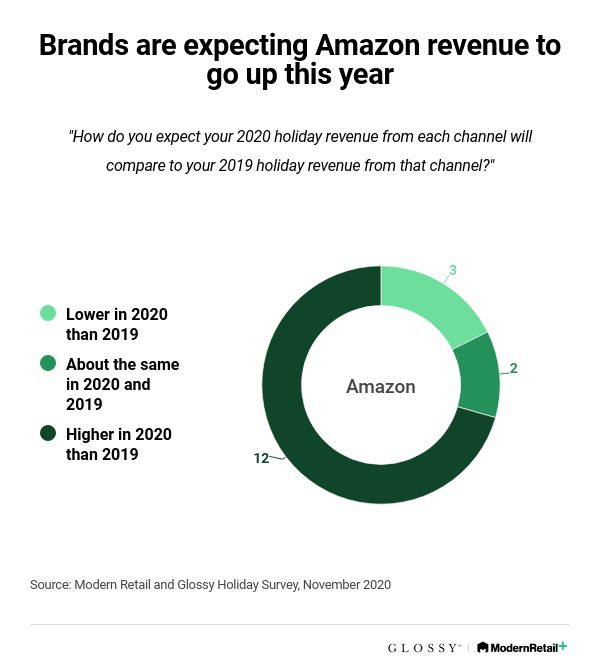 The question that follows is whether or not these changes will be long-lasting. For now, most brands and retailers are trying to make up for lost revenue, what with foot traffic down and stores closed. Selling items on Amazon is an easy way to find customers. The jury, however, is still out on whether or not this will change brands' longterm views on channel diversification or if this is just a coronavirus blip.