Macy's is looking to Story installations for new sponsorship, merchandising opportunities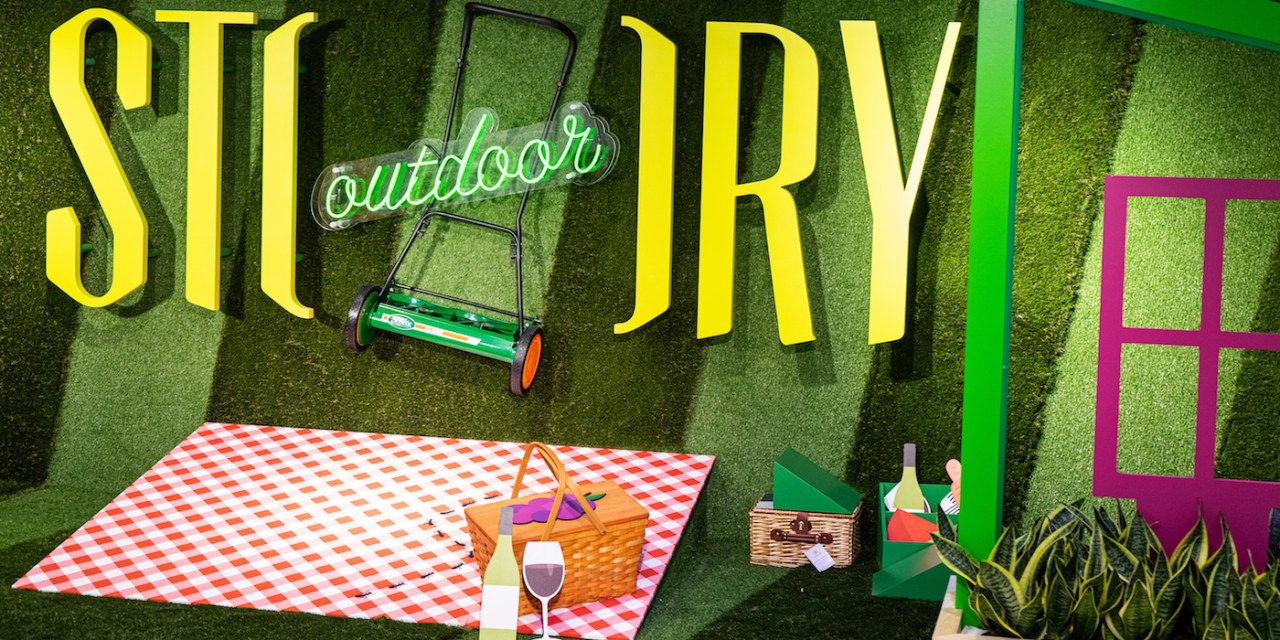 As Macy's brings new products into Story, its store-within-a-store that changes themes every few months, it's looking to partner not just with brands, but also with other retailers in order to diversify its merchandising mix.
Today, Macy's revealed the second installation of Story, an outdoor-inspired store which counts Dick's Sporting Goods and Scotts Miracle-Gro as its partners. As part of the sponsorship, 36 Story boutiques located within Macy's stores will carry apparel and camping gear from two of Dick's private label lines, as well as new indoor gardening tools from Miracle-Gro. The Story installation also carries products from 70 other brands, including startups like Otherland and Dirty Lemon. There are some goods that do carry over from concept-to-concept, like avocado-themed products that were carried in the "green" section of the last Story installation, which was rainbow-themed.
The Dick's partnership is the first time that Story is partnering with another retailer, since it got acquired by Macy's in 2018. While "it's a little atypical for a retailer to sponsor another retailer," it's something that Macy's is looking to do more of, according to Story's founder and now Macy's brand experience offer Rachel Shechtman. Shechtman cited Kohl's recent decision to partner with Amazon to allow customers to make Amazon returns at Kohl's stores as an example of how retailers need to partner with other retailers.
At an event unveiling the new Story installation, Macy's CEO Jeff Gennette said that it took two months from when Macy's first approached Dick's to get the athletic apparel retailer's products into Story, "which is light speed for our overall brand." Shechtman has previously said that she wanted to keep the 15-person Story team as a separate unit within Macy's in order to allow them to move more quickly.
Jennifer Moreau, vice president of public relations at Dick's Sporting Goods, said that it's the first time that Dick's is selling its private label products at another retailer. "Not only do we want to see how they do from a consumer perspective, but we also want to see what it's like from a partnership perspective to have our brand integrated within another retailer," Moreau said.
During its fourth-quarter earnings call in March, Dick's CEO Ed Stack said sales from its private label brands grew 14 percent year-over-year, and that it would be looking to expand its private label assortment this year.
Meanwhile, Scotts Miracle-Gro's chief digital and merchandising officer, Patti Ziegler, said that the company is looking to Story to see how its products perform in Macy's as the brand looks to sell its products through a greater variety of channels — for example, the company is looking to launch a new online-first brand in September in order to grow direct-to-consumer sales.
Shechtman didn't say how much foot traffic the first Story installation got, but said one key learning for Macy's was how much events resonated with shoppers — Story hosted 250 events across all its stores during the first installation. Additionally, Shechtman said that Story was able to develop an expedited onboarding process for small businesses to be able to get them to sell their products in Story, which she said other departments at Macy's can use.
However, some analysts are skeptical that Story's promise of offering new product every few months will be enough to keep customers coming back to Macy's. Steve Dennis, the CEO of retail consultancy SageBerry and a former senior vice president at Neiman Marcus, previously told Modern Retail that he felt Macy's integration of Story was still in the incremental stages.
"There are a lot of retailers that I think are delivering a slightly better version of mediocre —  it's good but I don't think it's game changing," Dennis said.