Kroger's early digital investments are finally paying off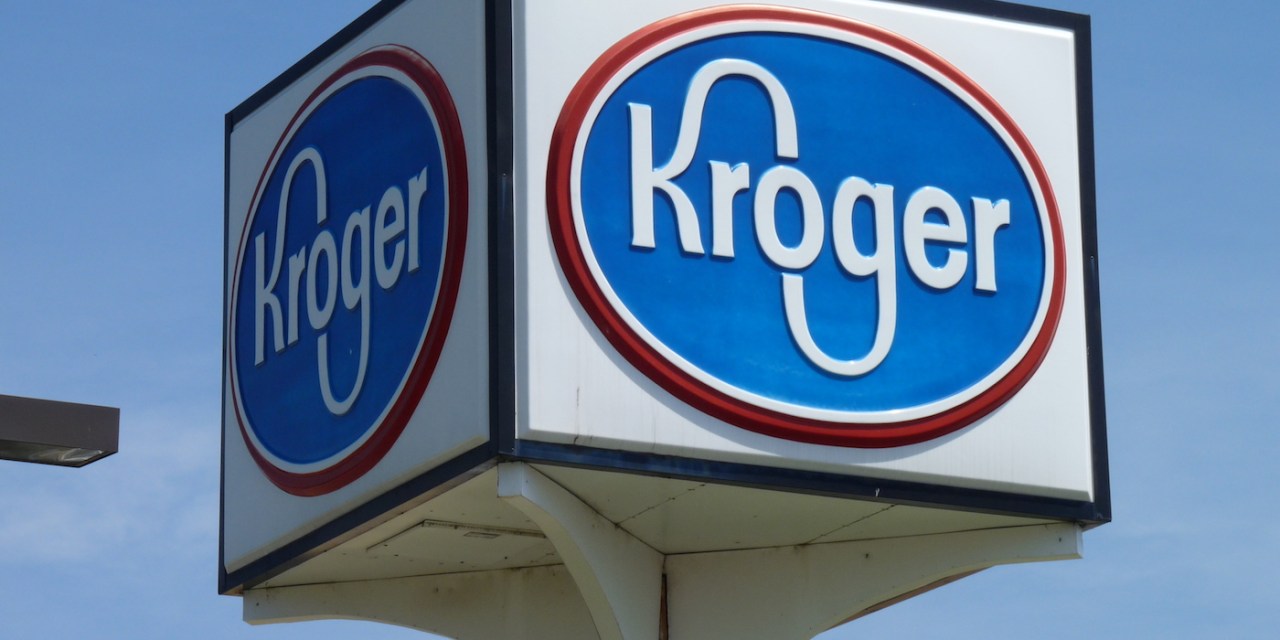 It took three years, but Restock Kroger is finally proving its worth.
The grocery chain reported first-quarter revenue of $40.55 billion, exceeding analyst expectations of $41.92 billion. What's more, operating profit hit $1.3 billion up from $901 million a year earlier.
This profit growth is likely due to the investments Kroger has made to build out a back-end digital platform. The thesis behind Restock Kroger, which was first announced in 2017, was to build an Amazon-style flywheel that incorporated both online and digital businesses. "We've moved aggressively because the future is now. It has to be simple and seamless no matter what we're talking about: in-store, pickup, delivery," said Kroger's vp of digital Matt Thompson to Digiday in 2019. Meanwhile, the company has also been growing its partnership with the UK-based automated warehouse company Ocado.
"If you look at the strategy decisions we've made over the last several years, those decisions really paid off in the current environment," said CEO Rodney McMullen at its investor call.
Indeed, digital sales grew 92% this past quarter. McMullen said digital orders still represents around 7% of the company's overall business, but both in-store pickup and delivery grew at unprecedented rates.
Kroger was able to grow profits while competitors faced some difficulties. Walmart, Target and Amazon all recorded large revenue gains, which came at a heavy cost due to the shift to digital. "You have to pay a premium to ramp things up significantly," said Andrew Lipsman, principal analyst at eMarketer last week.
The company's good performance was also thanks to being an essential business still open. According to data from Placer.ai, visits to Kroger grew 6% in February and 6.9% in March.
With all this, Kroger's bottom line was less scathed. "All of the pieces together," said McMullen, "allow us to continue to grow and improve our profitability of that part of the business."
Even with the profit win, Kroger's digital program still has a heavy cost. According to the company, it takes as long as four years for a customer who switched from buying in-store to going digital to have the same level of profitability as before. The way Kroger is approaching this problem is by building out more fulfillment centers with Ocado, which will bring down the cost of fulfillment, while also working to get customers to spend more money online. "We believe we'll be able to continue reducing the cost to serve that customer," said McMullen.
Last year, Kroger's digital ad business was an important facet of its digital growth. If you're a Kroger customer you're going to see the things you need in your next shopping trip being targeted for you, and it doesn't matter where you're shopping with us," said Thompson at the time, describing its Precision Marketing program. But now the digital business was jumpstarted due to external factors.
This seems to have helped accelerate the overall business. "Before Covid-19, our digital business had become a tailwind," said McMullen. "As we look forward, we would expect — as customers mature — that that would still be the case."