Kohl's is trying to make its stores a destination again once the pandemic subsides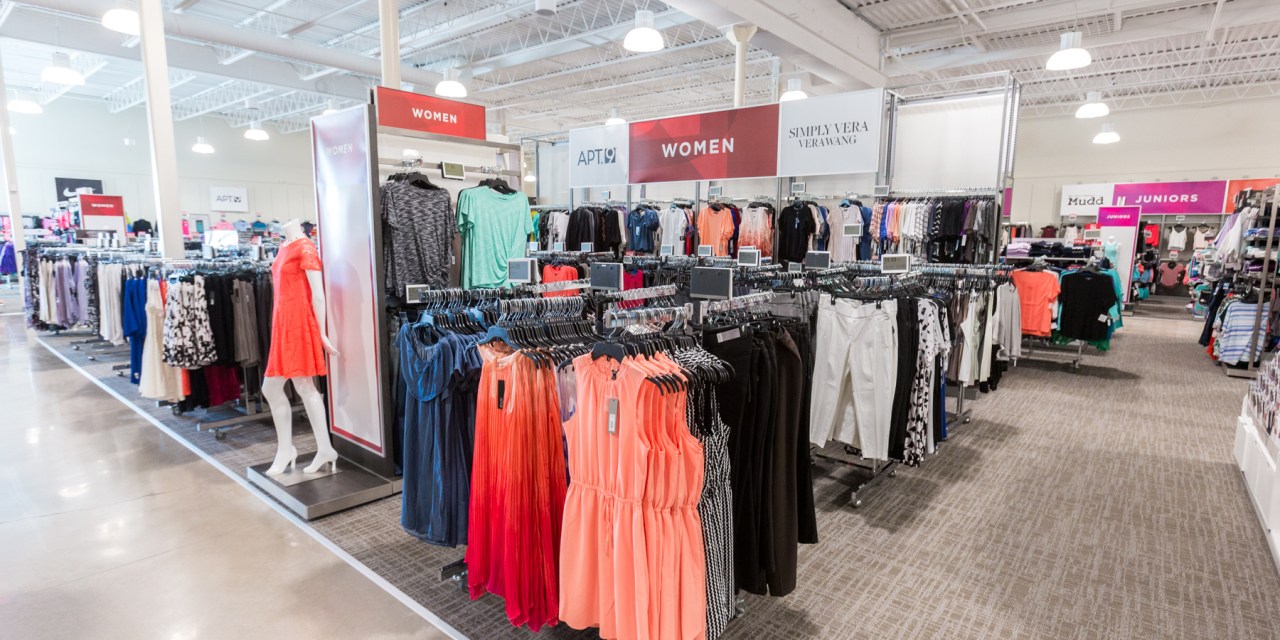 Kohl's is trying to figure how best to bring shoppers back to its stores next year.
Rather than recapping the company's holiday performance, CEO Michelle Gass instead talked at its fourth-quarter earnings call about the improvements Kohl's has planned for the immediate future. Kohl's previously released a new strategic plan last fall, in which the company said it plans to invest more in beauty, wellness and activewear in the coming years. Kohl's is also preparing for the launch of a new private label athleisure brand later this month — it hopes to derive 30% of its revenue from activewear within the next few years — as well as the launch of new Sephora shop-in-shops in August.
"We are positioned to deliver a multi-year improvement in sales," Gass said during the earnings call.
This focus on the future is likely because Kohl's sales have yet to bounce back to pre-pandemic levels. The company reported today that during its fourth quarter, net sales were down 10% year-over-year, while online sales were up 22%. Kohl's still managed to report a profit of $343 million.
Underscoring the urgency for Kohl's to reinvent itself is the fact that a group of activist investors is pushing the company to move more quickly in cutting expenses. Last month, the activist group nominated nine directors to the company's board, though Kohl's quickly rejected the takeover attempt. "Our new strategic plan already includes several initiatives they propose and we have also determined that other ideas they propose would not be accretive to shareholder value," a Kohl's spokesperson said at the time.
A revamped assortment
As Kohl's previously announced last October, its new strategic mission is to be "the retailer of choice for the active and casual lifestyle." In order to do so, it plans to increase its assortment of activewear — today, activewear makes up 20% of Kohl's sales, but Kohl's hopes to increase that number in the coming years. The company also plans to carry more products from national brands that fit with this mission, most recently announcing it would start carrying products from Eddie Bauer this fall.
Kohl's also sees beauty as fitting into this mission, as beauty retailers like Sephora carry more skincare and wellness-focused products. During the earnings call, Gass gave more details about Kohl's upcoming partnership with Sephora — Kohl's will start carrying Sephora products on its website by August, and will launch 200 Sephora shop-in-shops this year. It's also worth noting that that launch coincides with back-to-school season, a critical sales season for Kohl's.
Gass said that Kohl's plans to make the Sephora launch as prominent as possible by displaying Kohl's and Sephora branding on the exterior of stores where these new shop-in-shops will be. Kohl's also plans to position the Sephora shops as close to the front of the store as possible.
Kohl's also gave for the first time details on how its Amazon returns partnership is performing. Kohl's, since July 2019, has been accepting Amazon returns at all of its stores, in the hopes that it would attract newer, younger customers to Kohl's. Gass said that this year, "we can attribute at least 2 million new, unique customers shopping at Kohl's as a result of the Amazon returns program," with one-third of those customers being millennials.
"Kohl's needs to move faster"
Bryan Gildenberg, svp of commerce at Omnicom Retail Group, said that Kohl's has been able to set itself from other department stores and apparel retailers by "being really wide open to partnership — they have been, more than most retailers, wide open to trying and bringing in whatever merchandise they think will sell well."
He thinks that this new partnership focus — combined with cost-cutting — has helped Kohl's weather the pandemic better than other retailers, as it's still been able to report a profit. He said Kohl's is also in a better position to bounce back this year because most of its stores are located off-mall, unlike Macy's or Nordstrom.
However, while Kohl's is betting on beauty and activewear to drive its sales growth next year, it's also worth noting that other retailers are too. Target, for example, also announced last fall that it would be launching Ulta shop-in-shops within some of its stores.
Neil Saunders, managing director of Global DataRetail said in an email that, "the company is clearly on a trajectory to recovery. But, he added, "we think Kohl's needs to move faster, especially in terms of increasing the relevance of its stores."
Saunders said that while he thinks that adding the Sephora shop-in-shops is a good step to making the stores more compelling, he also thinks Kohl's, needs to make its stores "less cluttered with product so they are easier to shop."
"Kohl's will also need to convince lapsed shoppers that it has something new to offer. This can be hard in a market that is crowded with choice," he added.