Inside Clorox's accelerating DTC strategy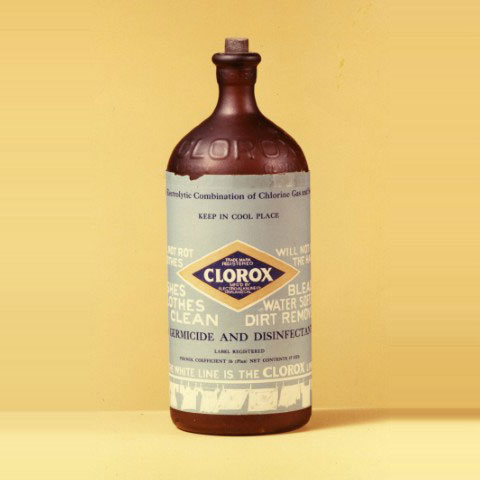 Every big brand is scrambling in the current situation to figure out its e-commerce strategy. Clorox has been working on this area of the business for a while.
The $27 billion consumer packaged goods company hired Jackson Jeyanayagam as its vp and general manager of DTC about a year and a half ago. His mandate, as he described it to Modern Retail, was to first focus on the portfolio brands with solid direct-to-consumer presences and use them to make a more cohesive business-wide strategy. From there, he hired a core team and build a custom tech stack to support the CPG giant's growing plans to sell direct to its customers. Currently, Jeyanayagam has a team of about 70 people — many of whom come from companies like Jet, Apple, RetailMeNot and Plated — who have helped build new brands as well onboard existing ones to grow the DTC channel.
E-commerce growth has accelerated in the double digits, and numerous businesses are trying to figure out how they can adapt while many stores are closed. Clorox, said Jeyanayagam, has been looking to invest in DTC as a way both build better customer data as well as grow a channel that's less reliant on economic turbulence. "People were talking about a recession," he said, "but no one knew when."
The overall approach
According to Jeyanayagam, CPGs traditionally have three ways of approaching DTC strategies. They might invest in a small team to research how to approach DTC and potentially build something from scratch. Conversely they may try to build a DTC arm via acquisition, such as with Unilever's acquisition of Dollar Shave Club. "You bring in some folks, lose about a quarter of them [over time]," he said, "might try and do some test and learn and if you're lucky they'll do something that can scale." The last approach is to have an investment arm, like P&G Ventures. With this, the company incubates brands, invests a bit of cash into them and then uses its board seats to learn the ropes. Clorox's approach, Jeyanayagam said, is "a combination of everything."
Much of Jeyanayagam's original mandate was technical. The back-end stack his team built he described as a quasi-Shopify platform. It facilitates direct e-commerce, CRMs, customer service and mar tech. It's essentially a way for brands to build their own e-commerce websites and integrate with marketing and fulfillment.
The company has acquired some businesses — including the multivitamin brand Natural Vitality — as well as launched its own DTC-only ones like the wellness brand Objective.
Objective was an especially important experiment for Clorox. Instead of the usual R&D that goes in prior a brand launch for a multi-billion dollar company, this one was intended go a slightly different route. "We launched it in five months," Jeyanayagam said, "with a lot of questions we didn't have answers to." This was a bit of an education to the C-suite — to launch a product without a minimum viable product — but the entire idea was to find the audience and go from there. The strategy, he said, went thus: "We're not going to do a lot of marketing. We're going to learn and optimize which SKUS are going to do well."
Now, his focus is on introducing more portfolio brands to the platform. Beyond launching new ones, Jeyanayagam also sees his mandate as onboarding existing ones. Brita and Burt's Bees, for example are both seen as potential candidates to have their DTC businesses ramped up via the team's tech stack. A new brand launch likely won't be on the horizon for at least another few quarters, he said.
A CPG DTC mad dash
For many other big corporations, figuring out how to grow DTC is becoming a necessary conversation. Players like Pepsi have made big splashes by announcing standalone websites to sell bundles of their products. And others, like CocaCola, have announced huge drops in their sales volumes as a result of wholesale channels being shut off.
"CPGs are struggling internally," said Andrew Lipsman, principal analyst at eMarketer. A year ago, many big brands were asking whether or not they should experiment with direct channels to reach consumers, like standalone e-commerce sites. Now, he said, "it's an impulse of 'we need to be doing this' with their hair on fire."
For most CPGs, however, there is no possible way to grow a DTC arm that will have the scale of their global distribution. Thus, before now, investing in a channel seemed back-burner issues. But, said Lipsman, these companies are scrambling today because of the growth happening industry-wide. DTC is "a small percentage of sales today," he said, "but it's a disproportionately large percentage of growth." More people are buying items online, and every brand is realizing that they need to ride this wave. "E-commerce can represent 30% of that growth contribution," said Lipsman, "if you miss the boat, you're not growing along with that channel growth and you're missing out."
Jeyanayagam knows this to be the case. "Even if we scale 300% overnight, it will never be close to what we're doing in retail," he said. Indeed, at its most recent earnings report, sales increased 15% mostly thanks to the increased demand of cleaning products — which saw a 32% boost. The company, however, is beginning to realize it needs to have more diversified channels in place, as its supplements saw a decline in sales due to supply woes.
Clorox's strategy isn't only about finding alternate sales routes, but building more robust data at scale. The more people he can get to go to his websites, the better his data will be which will inform future decisions. The team is attempting to build a more direct feedback loop; it may represent a drop in the bucket in terms of sales, but would have an outsized effect in how Clorox builds brands and makes decisions.
That makes it a bit more nuanced to figure out what's successful. According to Jeyanayagam, he looks at site traffic, bounce rates, referrals rates and AOVs. From there, he looks at what people are buying and the rate at which they're making transactions. For new and smaller brands, "no one is expecting a million-dollar hit overnight."
While Jeyanayagam wouldn't share growth numbers, Clorox is putting more emphasis on his team as shopping patterns have changed. "I do expect to see quite a bit of progress from where we were last year in terms of scale, penetration and overall transactions," he said. "On all DTC brands," he said, there's a "significant acceleration."
The article has been updated to clarify that the DTC team hasn't hired ex-Peloton employees and that Clorox sees Brita and Burt's Bees as potential DTC opportunities.