How subscriptions became quick service restaurants' hottest marketing trend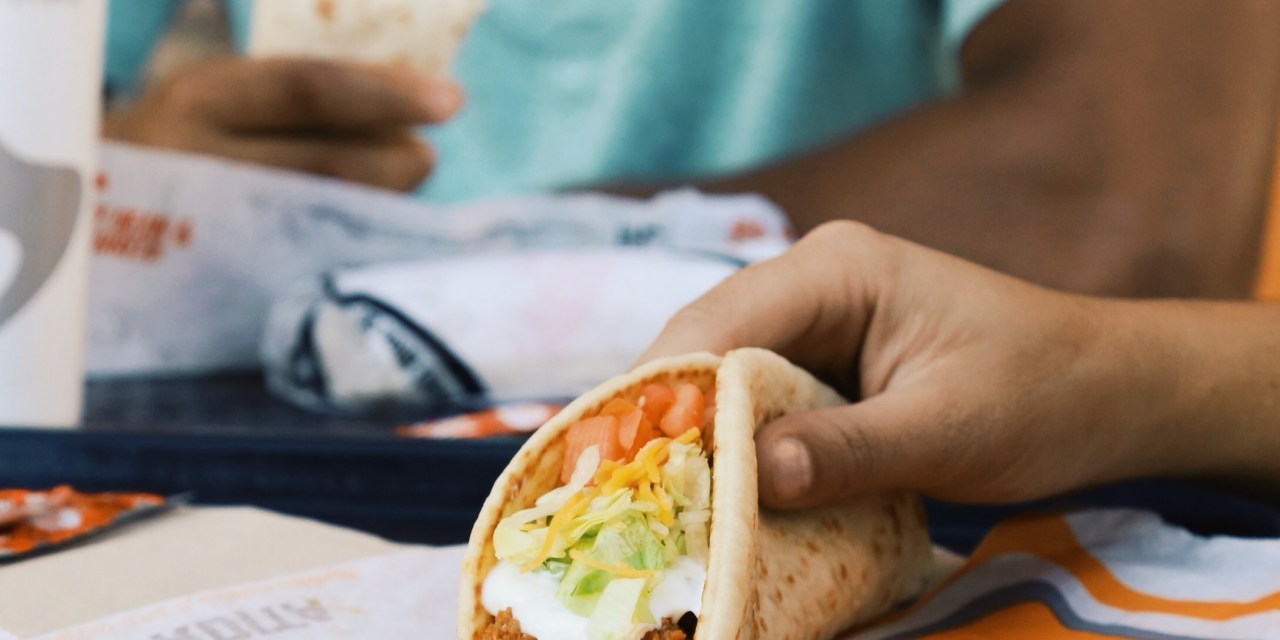 Image via Taco Bell
This month, Taco Bell became the latest restaurant chain to launch a subscription service, by testing a "Netflix for Tacos" pass. 
The pilot program, which launched at Tucson, Arizona locations, allows customers to get one taco a day for a monthly fee. The Taco Lover's Pass pilot will run between September 9 and November 24, and costs between $5 and $10 for a 30-day pass.
The stunt is the latest attempt by a chain restaurant to drive digital sales and foot traffic, especially as locations reliant on the office lunch hour rush continue to take a hit as not all workers have returned to the office. Quick service restaurants have reason to drive digital sales — for example, a precipitous drop in foot traffic over the last year-plus as well as the rise of delivery services. Now, these companies are looking to build on the digital strategies that had been paying off.
Yum Brands, Taco Bell's parent company, has seen loyalty programs help its recovery this year. After launching its rewards program in 2020, Taco Bell saw spending increase by 35% per visit, compared to customers in the past, said Yum Brands' CEO David Gibbs during the company's last earnings call.
Yum Brands isn't the only company testing out the model. Panera is one of the most well-known quick service restaurants to test out subscriptions, debuting a monthly coffee and tea subscription service, called MyPanera+, which launched in February 2020. According to the company, the service just surpassed over 500,000 subscribers. In the second half of 2020, quick service chain Pret a Manger also launched a similar service called YourPret Barista. The program is one way the U.K.-based restaurant — whose restaurants are primarily located near downtown offices — are looking to serve customers who might only be coming into the office a few days a week. YourPret Barista costs about $26.60 a month, and allows members to order up to five made-to-order drinks a day, including coffee, tea and smoothies. The plan is currently available at U.K. locations, with the company planning to launch it in the U.S. soon. Similarly, Burger King tested a $5-a-month unlimited coffee order service to promote its breakfast items. 
Recurring revenue is becoming increasingly important for quick-service restaurants. In the past year, fast-food chains have also started to roll out loyalty programs. McDonald's and Burger King, for instance, both launched points-based rewards after testing the concept over the past few years. 
Mary Pilecki, a Forrester analyst who covers loyalty marketing, said that subscriptions are yet another extension of rewards programs. "Subscriptions combine several loyalty tactics, including recurring revenue and brand engagement," she said. Much like streaming services, they also help prolong the customer life cycle, Pilecki explained. "Paying a monthly cost encourages customers to go in as often as possible." 
These days, brands of all types are using digital apps to collect first party data. "With the demise of the cookie and increase in digital privacy updates, [brands] have to find new ways to figure out who their customers are." With app-based subscriptions, this can be done through a range of tactics — from the occasional free food item to digital games that reward users.  
Eli Chapman, CMO at marketing data platform Celtra, said that subscriptions make sense given that restaurant apps and accompanying loyalty programs are gaining momentum among consumers.
According to a recent Celtra survey, 52% of consumers said they've downloaded a new restaurant app in the last six months, with 45% saying that personalized offers or discounts would entice them to increase the amount spent on food orders or increasing restaurant visits. Meanwhile, 32% said that loyalty programs would increase their spending. 
"These programs aren't just avenues to drive revenue, but are also incremental consumer touch points," said Chapman. The challenge in running a successful subscription service is providing constant relevance, value and effective messaging, he said. 
Visit frequency and order sizes are some of the biggest benefits of subscriptions. Panera's service, which first launched in February 2020 and costs $8.99 a month for the first three, has helped boost average order sizes. According to the company, MyPanera+ subscribers tend to tack on other breakfast items, such as bagels, sandwiches or muffins when ordering their coffee or tea. By July 2020, the behavior had resulted in a 70% increase in food add-ons among subscribers, Panera CEO Niren Chaudhary previously told Restaurant Business.
With subscriptions that offer deals on daily purchases, fast service chains are looking to acquire customers beyond their enthusiastic cohorts. "They're trying to cast a wider net and accommodate new consumer behaviors," Pilecki said.