How Rockets of Awesome is looking to draw in both kids and parents with its first store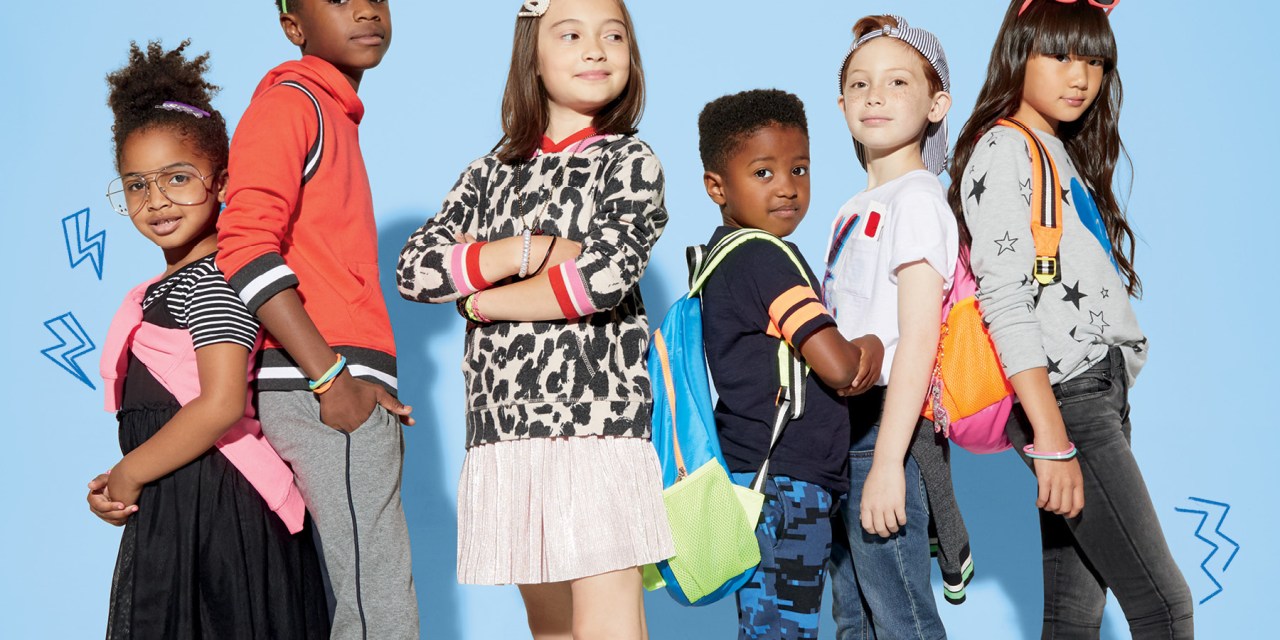 Help us learn more about you and your job. Take our short audience survey now for a chance to win a $25 Amazon gift card.
---
Children's apparel brand Rockets of Awesome is opening its first pop-up store in New York City on August 8. It's hoping — like other brands that started with e-commerce only — to better understand how customers who learn about the company for the first time by visiting the store behave versus those who first hear about it online. But, as a company that caters to both children and parents, it's also looking at its store as a way to figure out how they want to shop together.
"More than anything for us, we're just so hungry to learn and understand what the dynamic is," said Rockets of Awesome founder and CEO Rachel Blumenthal.
Rockets of Awesome launched in 2015 as a subscription clothing box offering, but also makes its clothes — which are manufactured by the company — available for purchase a la carte. "Is it families that come in, is it more parents that come in alone without their kids?" Blumenthal said. 
To do so, Rockets of Awesome plans to host a variety of activities for parents (networking events, meditation workshops) and kids (sneaker and sweatshirt personalization, a kids beauty bar that offers nail decals and temporary tattoos). The goal is to see how involved kids want to get in designing their clothing, and how much parents want to give their kids something to do while shopping. The store, which is 2,500 square feet, will be open at least through the end of September, though Blumenthal said the company may keep it open longer depending on how well it does.
As DTC brands like Rockets of Awesome open their first physical stores, they're viewing them as a marketing effort — stores are another way to get in front of potential new customers beyond investing in Facebook or running TV ads. But, in order to make the most of their first stores, DTC brands have to come up with a plan to figure out what kind of behavior they want to measure of the customers who come into the store, and how they're going to do so.
Rockets of Awesome's store strategy is heavily centered around events, because Blumenthal believes that no one has cracked the code yet for how to successfully do experiential retail for kids' clothing. "Our customer experience isn't about creating moments that are just for Instagram," Blumenthal said. "Kids — they want to do things, they want to engage, they want to be active."
In kids' categories, the trick is figuring out what events will make both kids and parents want to spend more time in-store. So, Blumenthal said that Rockets of Awesome plans to experiment with hosting events for both parents and kids at the same time, and separately.
According to a report released in January from research firm Mintel, more than a third of the 2,000 parents surveyed view back-to-school shopping time in particular as a time to bond with their kids.
"I think there's an inherent opportunity for retailers in there to think of how to enhance that bonding experience," Diana Smith, associate director of retail and apparel for Mintel, previously told Digiday.
In order to track the success of events, Blumenthal said that Rockets of Awesome will be looking at more than just foot traffic. The company will also be looking at things like if events are helpful in driving additional sales through word-of-mouth, by looking at if there's a natural sales lift coming from certain zip codes that correspond with zip codes given by event attendees and how many attendees post about the event on social media.
"Measuring the success of events is always tricky," said Yashar Nejati, CEO of retail real estate platform Uppercase, in an email. "The impact is not always immediate and the event is typically part of a larger marketing campaign and thus not isolated."
Rockets of Awesome is also looking at the store as a way to collect more email addresses from potential new customers. The company is creating a link on its website where customers can sign up to be notified of the store opening and store events, and asking for customers' email addresses in-store if they want to be entered into a raffle, or to receive photos digitally via an in-store photo booth. The company will then try to track how much customers who were acquired in-store vs. online spend with the company over time.
Rockets of Awesome has an advantage in opening a store during back-to-school season, one of the busiest times of year for kids' clothing companies. According to the National Retail Federation, U.S. shoppers are expected to spend more than $80.5 billion during back-to-school season this year.
But it also faces a challenge in that it's a time when many customers prefer going to big-box retailers, because they view them as stores where they can easily get everything they need in one outing. Mintel says that Target, Walmart, and Amazon accounted for the majority of back-to-school shopping last year.
Blumenthal said that Rockets of Awesome plans to open more stores in the future, but declined to say when exactly the brand will open another one, and when it will move beyond pop-ups.
"Our goal [with the store] is what does profitable, physical retail look like for this brand so that we can roll out more doors next year?," Blumenthal said.