How Pinduoduo is competing with Alibaba by building commerce communities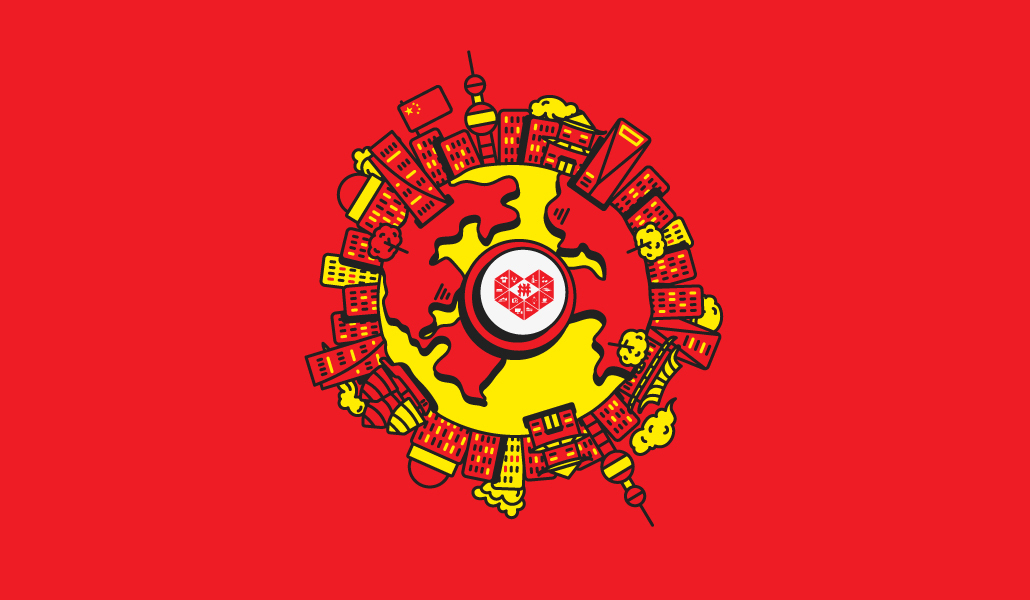 Ivy Liu
This is part of a Modern Retail editorial package focusing on the vast world of e-commerce platforms outside of the United States. You can find the rest of our coverage here. 
Pinduoduo, an agriculture-focused e-commerce platform, is one of the largest e-commerce companies in the world — and it can attribute much of that success to its innovative group-purchasing model.
In March, the company surpassed Alibaba as the largest e-commerce company in China by number of users, when it reported that 788 million people had made purchases on its platform over the last 12 months, just above Alibaba's 779 million. When factoring in overall sales volume, however, it claims only a fraction of what Alibaba does: Alibaba raked in $72 billion in revenue last year, well ahead of PDD's $9.1 billion.
Still, the company, which launched only in 2015, is seeing especially impressive growth given its newcomer status in the market; its rival Alibaba, by contrast, has been around since 1999. Buoying its surge is a group-purchase model that gamifies the shopping process: in order to complete a purchase, and ensure bulk discounts for all individual consumers, shoppers can organize their friends or acquaintances into buying groups. That is a marked contrast with Alibaba, which built itself up using the same one-to-one buying approach that's a feature of e-commerce companies like Amazon: an individual buyer makes a purchase from an individual seller. But by taking a more community-oriented approach, PDD has proven the power of targeting groups of buyers, rather than individuals.
How the model works
It is somewhat reminiscence of a Groupon-style purchasing model. The difference, however, is that, with PDD, individual customers create their own groups — whereas on a site like Groupon, businesses set the deals and the terms.
A seller on PDD lists a price for an individual purchase, and a much lower per-person price for a team purchase. People who want to do a team purchase can either join an existing group on the PDD platform, or they can pitch the group purchase on the messaging app WeChat and hassle their friends into joining. Shoppers have 24 hours to put together a complete group. That model has not only upended low-cost retail, by offering customers a chance to save money through bulk discounts, but it also has turned individual shoppers into salespeople for PDD products.
It works so well, too, because of the success of messaging-based commerce in China. Since 2017, when WeChat offered third parties the ability to add apps, called "mini programs," to the messaging service, WeChat has become a dominant mediator of Chinese e-commerce space: WeChat reported that it facilitated close to $250 billion in annual transactions in 2020, roughly double the year before.  
Where Pinduoduo operates
At launch, Pinduoduo initially offered more traditional products: it bought produce from wholesale farmers, then resold it directly to consumers on its website. Over the years, however, the company pivoted into becoming a full-scale third-party marketplace. It boasted 5.1 million total sellers as of June 2020, with 11.3% of them coming from rural areas. (The company told Modern Retail that it has a "very small first-party operation.") Amazon, meanwhile, has around 10 million sellers globally, although only a small portion — just 1.9 million — are active.  
The company remains grocery- and agriculture-focused, but it has increasingly grown its footprint into other sectors: it has a next-day grocery delivery service, called Duo Duo Grocery, which first appeared in August and has since expanded to at least 25 provinces in China. (The Chinese grocery market, which was already worth $794.4 billion last year, is expected to expand 8% by 2022.) In December, it also rolled out a payments service called Duoduo Wallet, putting it in competition with yet another aspect of Alibaba's empire.
On its own platform, PDD has also become a kind of entertainment hub, especially through its use of livestream shopping. On the PDD platform, small farmers are increasingly streaming videos of themselves hawking their produce — and some livestreams have brought in as much as $28,000 worth of produce sales. Pinduoduo told Modern Retail that, last spring, more than 67,000 farmers sold 790,000 tons worth of produce through livestreaming. The company also hosts a number of video games on its platform, including the game Duoduo Orchard, where players win prizes in the form of real fruit.
All of that rapid growth has not come without controversy. Advocates have criticized PDD's work culture, which involved long hours that the newspapers Nikkei Asia called "brutal." The company is also still far from profitable; even though its revenue numbers more than doubled last year, its overall loss also grew slightly — from a $1.31 billion loss in 2019 to $1.44 billion in 2020.
Focusing on community commerce
From the outset, the group-buying model offered Pinduoduo a way to differentiate itself from the other major e-commerce players in China, namely Alibaba and JD.com. "It was always going to be a challenge to outspend the largest incumbents, so they needed to come across in a different way," said David Ng, a founder of the marketplace Pollen who also writes about community commerce. "They did a very smart thing. They put the focus on the community features."
It's hard to know exactly what proportion of sales on PDD stem from group purchases, but from the outside, it seems to have become one of the dominant forms of buying on PDD's platform. "I don't have the exact stats, but my sense is that it plays a big role" in the company's overall sales, said Jessica Li, a growth marketer who has written about Pinduoduo's rise.
In an email to Modern Retail, Preston Zhang, the director of corporate development at Pinduoduo, said that, these days, "purchases are almost always made through team purchase" — in large part, he said, because "merchants dropped the required team size to just two users as our user numbers increased."
From Ng's perspective, part of the breakthrough for PDD was its close integration with WeChat, to the point where anyone who wanted to start a group purchase could easily create a WeChat group dedicated to assembling customers. He said that when community buying works best — he also mentioned the success of the Facebook-backed app Meesho in India, which drives purchases primarily on WhatsApp — "most of the communication, most of the sales, is actually done outside of the app."
"Group buying really collaborated with WeChat," said Li, adding that WeChat "met the consumers where they were instead of having them go on a different platform."
Li also pointed to other features of PDD's growth strategy that may have explained its rapid ascent. For instance, she said that groceries are a necessity for everyone, a fact that may have "reduced onboarding friction" for people interested in joining a group purchase. She also said that PDD focused much of its expansion in smaller cities, where people have less disposable income on average and may have been more sensitive to the bulk discounts that come with a group grocery purchase.
Can the model be exported?
Plenty of e-commerce companies have attempted to replicate the PDD community commerce model in other markets. Ng pointed to the Alibaba-backed Lazada, for instance, which introduced a group-buying feature that he said felt like it was added "almost as an afterthought." He said, "What a lot of people assume will work is to focus on the mechanics and deals, with little attention around the communal features which should be about everything but shopping." He pointed to the gaming, livestreaming and WeChat integrations that have made PDD a destination even outside of a strict shopping context.
Although PDD's success with group purchases might be difficult to export, Ng said he could see similar models gaining traction in niche markets in the U.S. He pointed to the Taiwanese supermarket chain 99 Ranch as one example, or a vegan grocery store on the other hand. "I think that is a perfect kind of opportunity to introduce the community group buying model, [because] you have a very targeted pool of potential resellers or agents, you have a network of people who all have the same interests, who all want the same produce," he told Modern Retail.
"What I see as the big opportunity is not to sell everything from A to Z like Amazon" through group purchases, he said. Instead, it's to focus on enticing people from niche communities to join an order, making the convincing just simple enough.