How one company is building brands to sell only on Amazon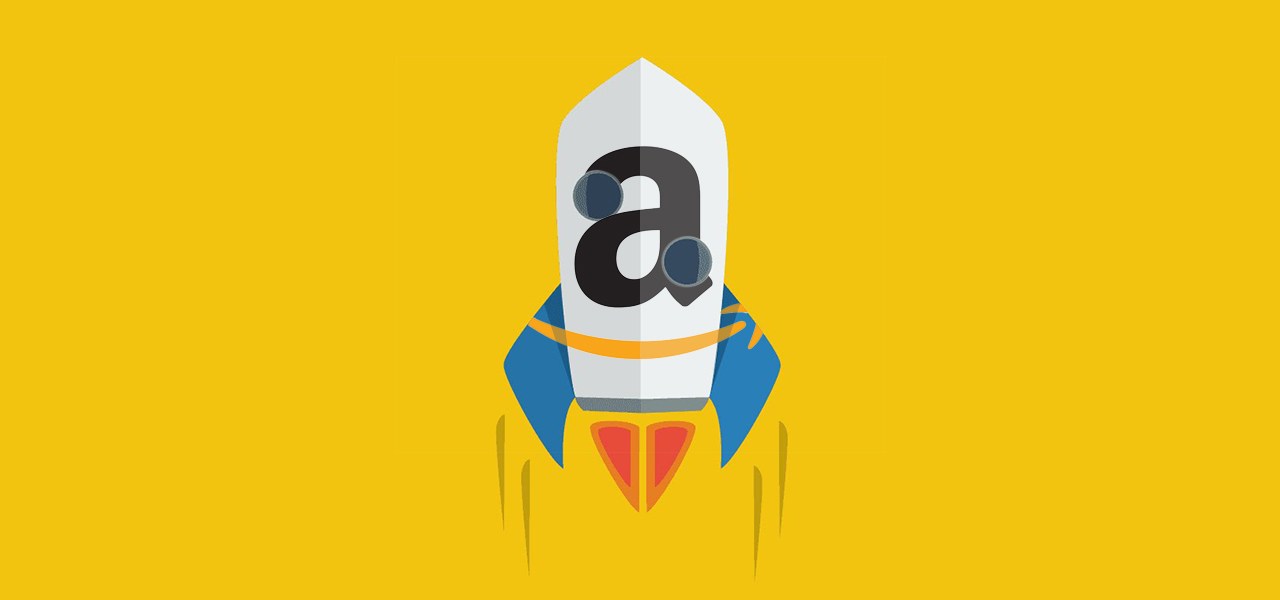 Ivy Liu
Many digital brands are allergic to Amazon. Some, however, welcome it with open arms.
A growing number of companies pushing products are being built specifically for Amazon — forgoing Google and Facebook for customer acquisitions and instead going all in on the e-commerce platform. Driving this is Innovation Department, an agency that through its media assets and email data has been able to build a suite of brands that are Amazon only. By leveraging millions of email addresses, the company has been able to funnel traffic to its products on Amazon, which has shuttled them to the top spots of product search.
Innovation Department is based in New York, and has a few businesses under its umbrella. One is a piece of software for brands to collaborate and manage consumer email data called DojoMojo. Another is a media company called Valyrian Media, which produces a series of weekly newsletters on a range of topics — from food to fashion to technology. Alex Song, the company's founder and CEO, said the emails are similar to The Skimm; he uses a roster of 25 freelance writers to keep it going. Through those two engines, Innovation Department claims it has built up an audience of over 1.5 million subscribers.
According to Song, these proprietary assets have helped his company build Amazon-specific product brands. Through its newsletters and sweepstakes emails sent via its brand partnering software, the company has promoted its own items — through both banner ads and product links in the text — that are on Amazon.
The intent is to build an Amazon SEO flywheel. More people being directly linked to the products certainly helps boost the products' rankings. What's more, when people buy they leave reviews — further boosting their prominence. Song figured out a system that begins with his robust email list that has helped him become an Amazon brand builder. "The way Amazon's algorithm works," said Song, "is like Google SEO."
So far, his company has launched a collection of brands that make wellness products and nutritional supplements. They all claim to help problems like anxiety and lack of concentration. The products are vague — for existential and physical ailments — thus are more likely to be searched for by people looking for solutions. Each individual product brand is tailor-made to be high up in a search; They contain buzz words — like "keto" and "collagen" — as well as universal maladies like anxiety and sleep. The brand strategy is to make SEO clickbait for products.
For example, one brand called WellPath offers an array of supplements with open to interpretation names, like "Calm," "Focus" and "Performance." If you search Amazon for the term "anxiety," the top result after the paid ads is Wellpath's Zen stress support formula. The actual listing on Amazon is a laundry list of potential SEO fodder: "Zen Anxiety and Stress Relief Supplement – Natural Herbal Formula Supporting Calm, Positive Mood with Ashwagandha, L-Theanine, Rhodiola Rosea – 60 Vegetarian Capsules."
It's a long game and only works if everything goes to plan. It takes months of content promotion to finally get the top spots in Amazon's search results. Song said the cost to acquire a new customer using his media assets is $.10. He also pays for Amazon search placement ads too to help build brand recognition. Once the product reaches the top spot, though, that acquisition cost shrinks to zero. "We fight to earn that top spot," he said, "it takes a long time." He added that for each brand, once a product brings in more than $6 million in annualized revenue, it then becomes cash flow positive.
The Innovation Department could easily be considered the polar opposite of what most DNVBs stand for. Instead of building a direct brand that focuses on one North Star, it goes for a wide and scattered approach.
Song still considers his companies to be DTC — using that descriptor whenever he could — despite the fact that his brands are platform reliant, and are essentially Amazon vendors using a popular entrepreneurial vernacular.
According to Jesse Derris, the founder of the Derris Agency, the entire point of most DNVB brands is to forge a unique connection with the consumer. The early movers — like Warby Parker and Away — were "providing new and novel customer experiences to people." Instead of a generalized good that was easy to find, they offered something unique. "It could have been a cheaper price, a better, product. It could also be a little bit of humanity," he said.
That's why most brands using the DTC descriptor avoid Amazon at all costs. "The thing you lose in launching a brand on Amazon," said Derris, "is the customer experience."
What's more, Amazon is a platform and has its own interests in mind. Most obvious is the fact that the e-commerce giant skims 15% of revenue off the top from all vendors. Not only that, but it could change the formula it uses at any time without a moment's notice. "Amazon's job is to make Amazon money," said Derris, "and provide experiences on Amazon's terms."
Still, Amazon has made a concerted effort over the last year or so to court DTC brands. It has many programs to help accelerate fledgling businesses, and is reportedly keen to partner with companies doing well on the platform. Song said that Amazon has met with him many times, and has recommended Innovation Department's products. "They want more brands to be successful on the platform," he said. "If they start messing with that, they're going against their longterm vision and goal."
To him, he believes he's figured out a new way to spin the media part of a brand. "It's table stakes to have a content strategy," Song said. "The only difference is trying to figure out how they can spin that traffic toward Amazon in your favor."
It's a scale quick and get rich plan, and then move on to the next new brand. "Because Amazon's organic traffic is so affordable it allows us to be cash flow positive incredibly early," Song said, which allows him to "use those profits to accelerate new brands."
As opposed to others that focus on one hallmark brand that aims to capture lifetime customers. Most brands doing that, said Song, are stuck in "DTC purgatory." Those are the VC brands that focus so much on scale and not profitability that they don't have a proper exit in place. "They are so addicted to raising capital and scaling without building toward sustainability that no one wants to buy them," he said.
While the cheap acquisition and rapid acceleration may work for Song and the products Innovation Department launches, it is certainly not for everyone. When dealing with Amazon — similar to most other platforms — brands give up control. Companies need to do a mental calculation about how they will react if Amazon uproots everything.
"A lot of the brands that are built online are dealing with really slim margins," explained Derris. With Amazon, things can get easily untenable. He went on, "there are a million little levers they can pull." To Song, however, the risk is worth it.