How food brands like BomBombs are going viral on TikTok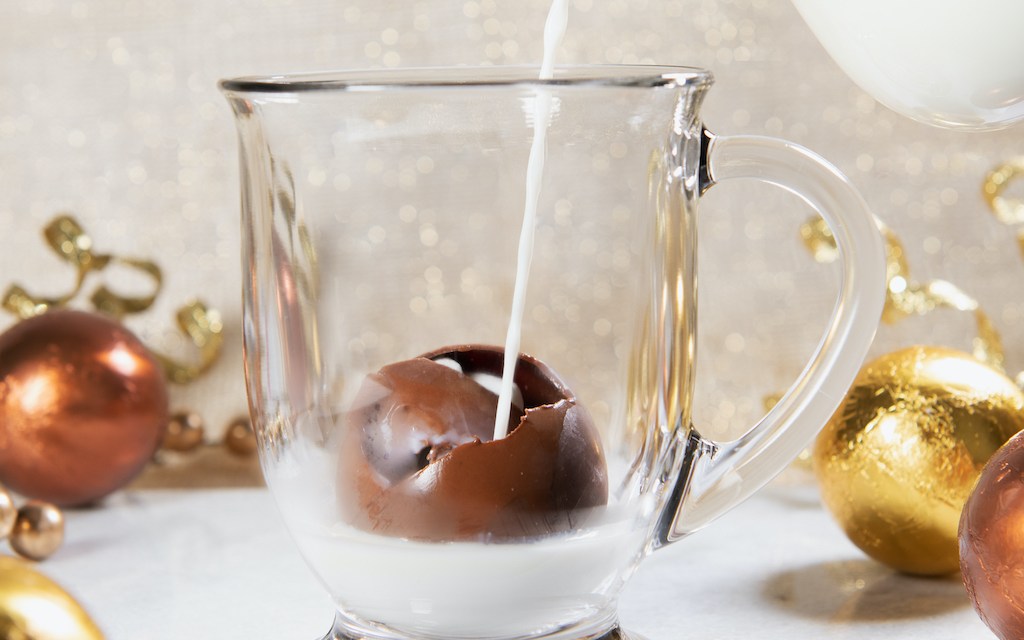 Boaz Shonfeld's teenage son had a feeling his father's product was going to go viral.
Shonfeld owns Modern Gourmet Foods, which makes a variety of products — including BomBombs, a now-TikTok famous hot chocolate bomb. These marshmallow-filled spheres of chocolate turn into hot cocoa when hot water or milk is poured atop it. Shonfeld told Modern Retail that last year his son told him that the product had a built-in "virality potential" among young consumers.
Shonfeld partnered with an influencer agency to try and get his product's word out. Following months-long strategy planning, he launched the hot chocolate bomb in early October — and saw impressions soar overnight. 
Indeed, the hashtag #hotchocolatebombs, which first caught fire in October, has currently amassed has over 200 million streams on TikTok. The day after the product's release, keyword searches on Amazon soared from 1,800 searches to 143,000. As a result, BomBombs sold out in both Amazon and Costco — and by January, the brand hit the number one new release spot on Amazon's hot cocoa category. This quarter, over 3 million BomBombs have been sold wholesale to retailers, with four new production lines added to meet demand. The company had to scale up production to 150,000 balls a day, a challenge for the handmade confectionary item. Shonfeld also said he saw thousands of BomBombs being sold on marketplaces for over 3x the original price. 
"Our approach is to let the young influencers have fun with the product," said Shonfeld. "We know that with creative platforms like TikTok, giving the campaign time to grow organically is key," said Shonfeld. It's a strategy that focuses on making the most engaging type of product for platforms like TikTok — and hoping they go viral. 
Now, Shonfeld is trying to keep the momentum going. He's actively tracking the hashtag on other channels, including organic search and media. Thanks to this viral bump, he projects his company to hit $50 million in revenue this year — and has plans to expand his e-commerce website internationally. He added that Modern Gourmet Foods will continue to update the product's colors and flavors "to keep the viral clips interesting," he said.
The chocolate bomb's ascendance follows a distinct trend. Over the past year, a number of products have gone viral on TikTok. The hot cocoa bomb trend, for example, is reminiscent of Dalgona whipped coffee, which was responsible for boosting instant coffee sales last spring. According to Fitch Solutions, the sales of South Korean-imported instant coffee spiked by 65% in March 2020, up $8.5 million compared to the previous year. Last fall, Ocean Spray found its cranberry juice being a hot commodity after a man on a skateboard went viral drinking the beverage. The Ocean Spray clip went viral in October, racking up to 70 million views and resulting in nationwide sellouts. 
Many of the involved brands are often completely unaware until just after their products skyrocket, said Evan Horowitz, CEO of creative agency Movers+Shakers. His company works with brands like Elf, Amazon and DSW on TikTok strategies. Now, more companies like Modern Gourmet Foods are trying to reverse engineer this type of success, said Horowitz.
Some strategies that can prolong a brand's success on TikTok are obvious table stakes, such as creating a brand page and consistently posting, said Horowitz. But, he added, it's becoming easier for brands to get in front of these viewers. "There is also now an opportunity to boost posts with paid media and create shoppable videos," Horowitz said. All this can then create a halo effect for the rest of the brand's product line. But perhaps the most effective strategy for brands — especially those that fall under the "food porn" umbrella — is to work with influencers on creative content. "Putting together successful TikTok challenges isn't that simple," Horowitz said. 
At the end of the day, proactively creating active buzz takes consistency and investment, Horowitz said. "You don't want to just depend on luck," he said. 
For Modern Gourmet Foods, the parent company is "looking at trends within TikTok, including home recipes, to inspire our next launch," said Shonfeld. For upcoming product launches on TikTok, the company is looking to replicate the BomBombs viral success to some extent. "But we know the success rate is likely one in 10 products," he added. 
"The tricky part is figuring out which of our products can be experience-centric next," said Shonfeld. "You have to be ready to keep testing and put all the resources behind it."