How DTC startups fall flat in marketing their values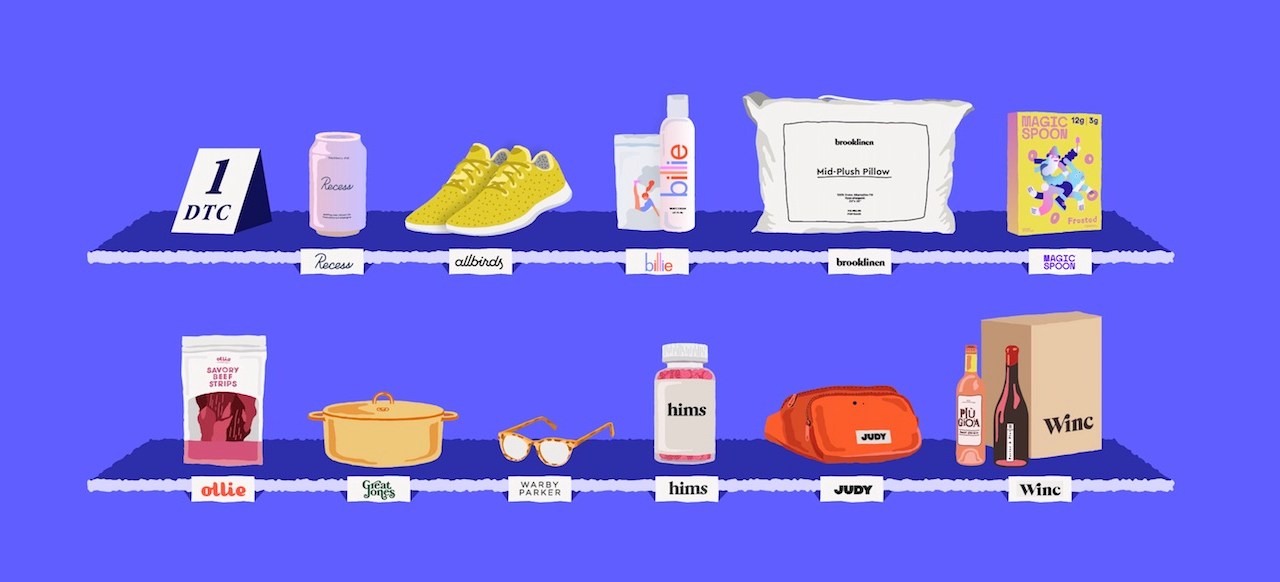 This is the latest installment of the DTC Briefing, a weekly Modern Retail+ column about the biggest challenges and trends facing the volatile direct-to-consumer startup world. More from the series →
Many direct-to-consumer startup founders have found themselves in a number of unprecedented situations over the past three months — from having to keep their company afloat while stores were closed, to having employees confront them about racism within the company.
Many of these same startups have also found themselves in hot water for how they responded to these situations. Everlane, a brand that has long described its core value as "radical transparency," has been perpetually criticized by customers over the past three months for a couple of moves. First, for laying off customer service employees who were trying to unionize, and after a group calling themselves the 'Everlane Ex-Wives Club,' took to Instagram to document instances of racism, exclusionary behavior and bullying they experienced while at the company, Modern Retail's Gabriela Barkho reported. The CEO of Reformation, which said it puts "sustainability at the core of everything we do," stepped down after, again, former employees criticized the company for instances of racism they had experienced while working there. Other startups have been called out for posting in support of Black Lives Matter, only to sheepishly admit later they have only a few black employees.
The issue at hand is simple: customers feel like these companies aren't practicing what they preach. A brand they've come to know and love for being transparent about how its factories run is suddenly silent when customers demand more answers about why some employees were laid off. Or, they decided to support a particular company that they felt like championed women, only to later find its black female employees didn't feel supported.
When co-founders are hunkered over their office table, trying to come up with a set of values before launching their DTC startup, there's no way they can know how those principals may be called into question as the company grows and runs into unexpected challenges. The challenge is that when they come up with a set of values, they don't think about how those values should be applied beyond the few initial use cases they envision. And, as startups scale, the companies may fail to revisit whether or not those values should change — or if they are being truly put into practice
Coming up with a set of values when launching a consumer startup serves two very important purposes. One, they help convince customers to buy from one brand versus, say, another startup that doesn't try to reduce its carbon footprint. But perhaps more importantly, company values also serve a recruiting purpose.
"Employees and customers are doing cultural audits of the businesses that they work for, and the businesses that they buy from," Dan Levitan, co-founder of Maveron Venture Partners, which has invested in Allbirds, Everlane and Imperfect Produce, among other companies, told Modern Retail in an interview last year.
One of the problems is that it is easier for companies to ensure that their values are being both communicated to customers, and instilled in their employees when they have 10 employees and are only selling their products online, and their diversity issues might not be as glaringly obvious as say, when they have 100 employees and only five of them are black.
"Values are not set it and forget it, and I think that oftentimes that is something that can happen in these brands," said Rebekah Kondrat partner at retail consultancy Loose Threads. "We will see that the value set is very much known at the customer facing level — so you will have the customer service or the retail employees who a lot of times can recite the values from memory…but then as you move your way up in the organization, you will sometimes find that the executives don't know the set of values."
That's been partly exemplified in the cases of Everlane and Reformation, where more frontline workers like customer service and retail employees felt that the values that were drilled into them were not being exemplified the company's leadership.
There's no clear answer as to how these companies can better exemplify their values. But one thing that has become clear is that companies need to clearly tie back their values to every action they take, both internally and externally.
Take companies like Allbirds and Rothy's. When those brands issued statements in support of Black Lives Matter, they noted that sustainability meant more than just selling products with sustainable materials. "As a business, we've always stood for the planet, and standing for the planet also means standing for its people" read Allbirds' Instagram post.  Rothy's said in part that, "sustainability is about more than just the planet. It's also about fostering a safe, healthy future for the people who live on it."
"It is about creating a system around those values to ensure that you are constantly checking back, and making sure that you are being true to those values," Kondrat said. "Overtly stating 'hey we are transparent, but that because transparency is one of our values, we are taking X,Y,Z actions based on what we are seeing in society right now'" she said.