How Amazon is making Alexa more conversational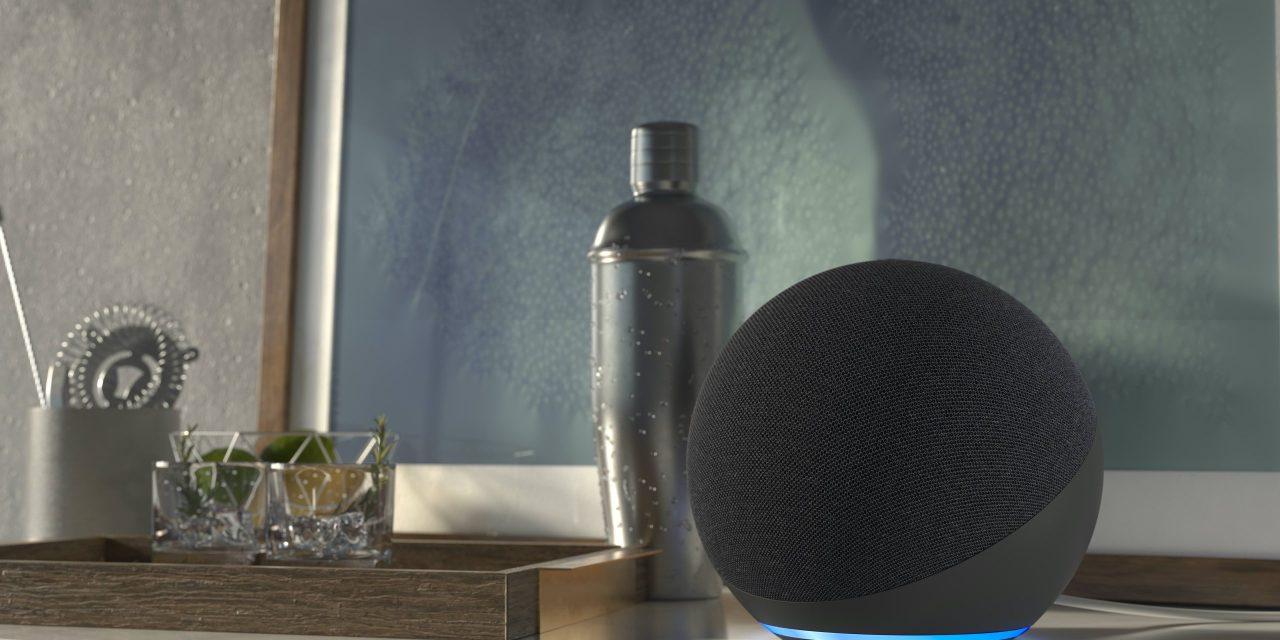 Amazon PR
Interactions with Alexa are about to get a lot smoother.
This week, Amazon made public a developer tool called Alexa Conversations, which the company had put into beta over the summer. Alexa Conversations uses deep learning to make conversations, in theory, flow more naturally: rather than pre-program Alexa with a whole host of possible commands or questions that customers might ask, Conversations is able to learn broad categories of conversation and even decipher when customers are talking to Alexa versus when they are addressing other people in the room.
The Alexa Conversations rollout is following a number of smaller initiatives from Amazon's smart speaker team, which — while relatively under the radar — total to a notable investment in making conversations with Alexa sound smoother. Altogether, these innovations might have a marginal impact on customer adoption of voice commerce, which has been slow to receive widespread appeal. (Last year, eMarketer downgraded its forecast of voice technology purchases in 2020.) And it might also push small brands that have resisted building out Alexa integrations because of lack of resources to develop their own Alexa skills.
Amazon's Alexa ambitions have gone in fits and starts over the last few years, and the rate of new skills being added to the Alexa library has been falling dramatically in all global markets, including the U.S. The lower-than-expected market interest has left the race among Big Tech companies to develop voice assistants — with Google Assistant, Apple's Siri and Microsoft's Cortana as the most visible competitors — fizzling. But Amazon is still quietly making strides, as these developments showcase.
"[This latest Conversation rollout is] opening the door for these smaller and medium businesses for using these solutions," said Thomas Sineau, a retail innovation analyst at CB Insights. For bigger companies, that might mean they only need to devote, say, one developer to building an Alexa skill instead of five. But if Conversations and other tools like it become sophisticated enough, it might also mean that people without in-depth software experience — "a person in the marketing department," said Sineau — could build an Alexa skill. That would speed up Alexa adoption for smaller brands. Currently, in the U.S., Alexa has over 80,000 skills.
Amazon first announced Alexa Conversations in June. It's a back-end fix, cutting the number of lines of code needed for developers from 5,500 down to 1,700, but it also could have bigger ramifications for consumers. Amazon claimed that a conversation that would require 40 interactions would now only require as little as a dozen.  
Conversations has shown up in several recent Alexa features, including the virtual assistant's book recommendation service — called What Should I Read Next — and a newly resurrected perk called Alexa Greetings that integrates with Amazon's video doorbell, Ring, and talks to people who visit a house about why they are there.
The rollout of Conversations also comes amid a spate of other investments to smooth out the edges of voice commerce. Most recently, Amazon started working with a startup called Voiceitt — which it invested in through the Alexa Fund — in order to help Alexa better understand people who have a diversity of speech patterns. Alexa has long been inaccessible to people who have speech disabilities like dysarthria, and Voiceitt is helping the company fix that. Amazon has also made bets on making Alexa a bigger source of product discovery, including by rolling out a fashion styling recommendation system called Style by Alexa.
These changes will certainly make Alexa integrations easier for developers to build — and it will broaden Alexa access for certain slices of consumers. Sineau noted that the moves would make Alexa "more conversational and natural."
But whether smoother conversations will translate into wider adoption of Alexa's voice commerce features — where people order and browse products while talking to Alexa — is less clear. "I do not believe that these improvements in isolation will draw more shoppers," said Supriya Chabria, the global head of digital innovation at Ipsos. Though the new features "are a step in the right direction," she said, other factors — like the difficulty to comparison shop through Alexa — remain the biggest hurdles to widespread adoption of voice commerce.
Paula Rosenblum, co-founder of the firm RSR Research, pointed out that privacy is also a big factor. "I think their hesitation about voice commerce is coming from the fact that, at root, it's used to continue to erode their privacy," she said. (There are some signs that could change. Chabria pointed out, for instance, that 57% of U.S. shoppers could see themselves using a voice assistant to make a purchase this year, well above the 23% that said the same in 2019.)  
Still, the new features don't solve more fundamental problems for Alexa. Namely, even brands that can more easily build Alexa skills might still be leery of the benefit of doing so. For example, one study, published in July 2020, found that 65% of brands thought that they would "have reduced visibility on voice assistants compared to other touchpoints" and 71% believed that Alexa would prioritize Amazon's own products over outside brands — diluting the value proposition of Alexa-based voice commerce in the first place.