A logistics company is helping DTC brands scale warehouse operations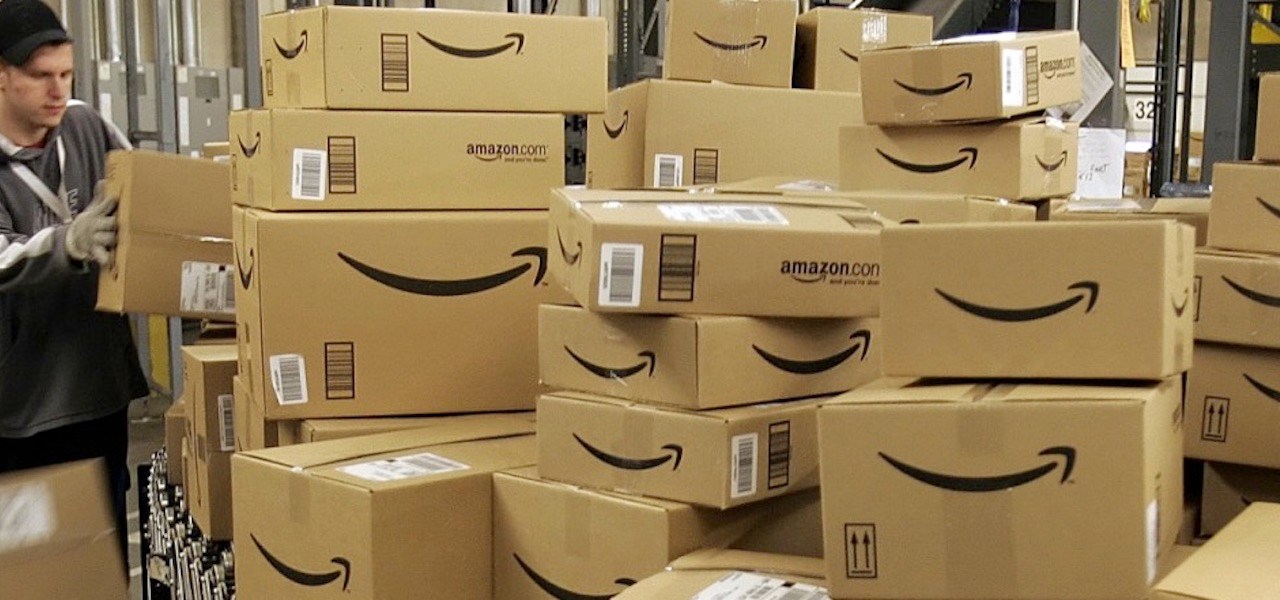 Amazon
As customers expect more from e-commerce experiences — free returns, free and fast shipping, even share-worthy unboxing moments — startup brands are looking to outside partners to help them scale expensive logistics.
One company, Quiet Logistics, focuses squarely on the high-end digitally native space to handle logistics around storage and fast shipping for both high-end retailers and DTC brands. After launching a decade ago, it's expanding: the company just opened its first fulfillment center in Los Angeles last week, and has plans to open three more in the coming year. The company's growing fleet of fulfillment centers are intended to make it easier for growing brands to offer next-day and two-day shipping.
To help define a differentiated e-commerce and customer experience when it comes to buying more expensive items online, Quiet has a target niche: Premium online brands. Well-known digitally native companies like Away, Bonobos and Outdoor Voices use its warehouses to fulfill orders. The company's business model focuses on online businesses that require real care with their packaging, but its model also appeals to larger retailers like Zara.
Still, logistics is a bigger problem for smaller brands than it is for the bigger ones. Though retailers are having to transition from storefronts to digital, many already have the scale in place (though traditional retailers are turning toward new technology layers to make things more efficient). For digitally-native entrants, the large costs of providing free shipping or returns can destroy the bottom line. That provides an opening for DTC-focused back-end services like Quiet. The logistics company launched an incubator in 2016 with the intention of providing data and fulfillment support for small brands, which would then continue to use its warehouses while they scaled.
For the ever-growing direct-to-consumer space, fulfillment continues to be headache, and an increasingly relevant opportunity for logistics to companies to capitalize on.
"The most expensive part of the supply chain is packing and shipping," said Quiet's founder and CEO Bruce Welty. For premium brands, the need is even more distinct as proper packaging plays such an important role.
Right now, there's a growing need for large warehouses that can quickly and efficiently stock and package soon-to-be-sold goods. More and more businesses are adding technology layers to reduce costs and increase productivity. Shopify, for example, announced this past June it was launching a new fulfillment network of warehouses around the United States that touted using "machine learning to predict the best places to store and ship your products." While storage and logistics have always been integral to retailers' strategies, the warehouses making money are the ones integrating new software and hardware and targeting areas of growth for younger companies needing to scale. "Every business is a tech business," said Welty, "we're a tech business too."
In that vein, robotics are an integral piece of Quiet's business proposition. When first launched in 2009, it was the first warehouse to use Kiva robots as a way to make warehouses more efficient. The idea was simple, said Welty, "it moved shelves around; basically [Kiva robots] turned your whole warehouse into a vending machine." In 2012, according to Welty, Amazon asked to visit Quiet's warehouses to take a look at how things worked. He thought Amazon was interested in becoming a Kiva customer. It turned out, Amazon wanted to buy the entire robotics company outright, which it did that same year. Quiet was given a few years of lead time to ween itself off the now-Amazon-owned robots, which were rebranded as Amazon Robotics. In the mean time, the logistics company built its own system called Locus Robotics, which Welty co-founded; "We think we have a better, faster robot than Kiva," said Welty.
Much of the narrative elsewhere has focused on the growing e-commerce rivalry between Shopify and Amazon. Where Amazon has a powerful and unified shopping platform, Shopify has a growing network of standalone digitally-native businesses relying on its software support. In 2018, Shopify brought in 1.1 billion in revenue, up 59% from the year before. Businesses like Allbirds, Bombas and Kylie Cosmetics all use Shopify's solutions in some capacity. Shopify's movement into fulfillment shows the Canadian business trying to close the loop and gain more leverage with its clients, which is to say that a growing number of e-commerce companies are seeking out alternatives to Amazon, and there's a growing cottage industry of logistics providers catering more specifically to their needs.
Beyond Shopify's newly announced network, other logistics organizations like Quiet see opportunities for real growth. Companies like Walmart and Target, for example, are attacking this issue by using the space in their stores. The e-commerce boom — along with Amazon's push toward next-day shipping — have made more people expect better online shopping experiences. Amazon, Welty said, is "raising customer's expectations."
Digitally native brands have known this for quite a while, but more legacy brands are now realizing they need to shift their online businesses to focus less on stores and more on e-commerce. "We're only just starting to see these bigger brands in this business," Welty said. Currently, Quiet's clients are about 90% digitally native brands, but in the coming years that's probably going to change.
Quiet's business is still relatively small. It ships more than $1 billion of products annually, compared to the $3.4 billion worth of transactions Shopify processed in the first quarter of this year (Shopify didn't fulfill these orders). Still, Quiet sees more dollar signs, and is planning on expanding the number of warehouses it operates in the coming years. "We're growing at 20 to 30 percent a year," Welty said. According to him, once it has a solid presence in all of the U.S. geographies, Quiet will tackle Europe.
Despite the fact that real estate prices are going up, the cost of labor, Welty is optimistic about burgeoning space. Thanks to the growing DTC boom, he said, "there's plenty of work for everyone who does fulfillment."
Correction: An earlier version said Quiet Logistics owns Locus Robotics; it was co-founded by Bruce Welty.