With Harry's, Edgewell gets a DTC brand with a significant wholesale operation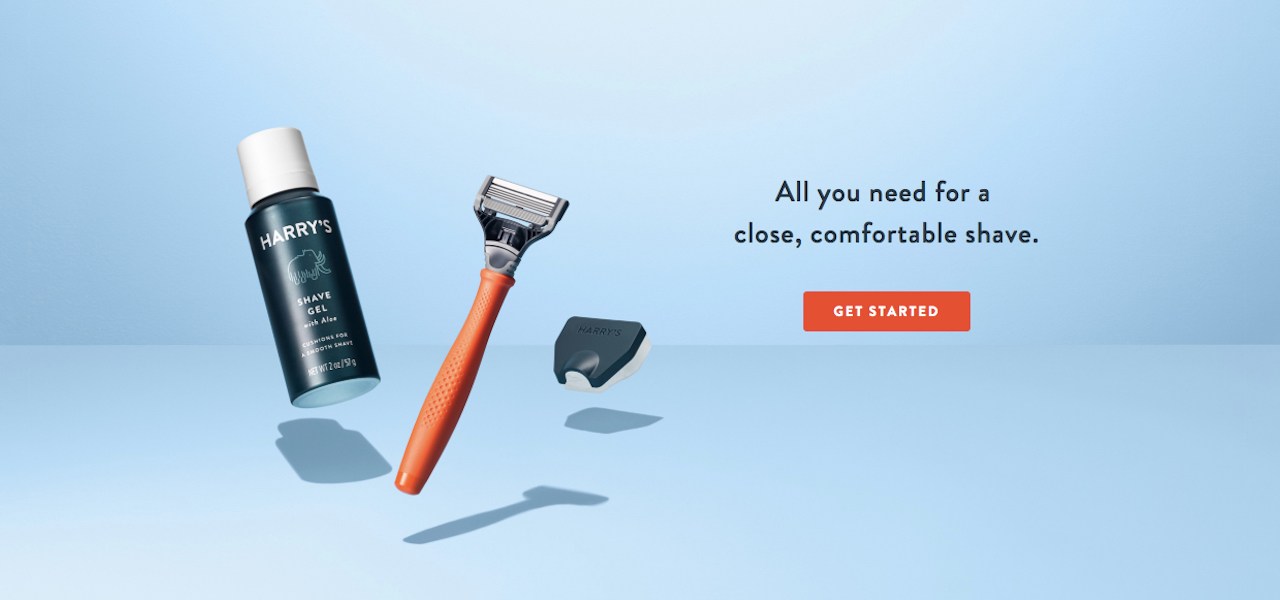 When Edgewell completes its acquisition of DTC razor brand Harry's, it will gain insight into how to better connect with customers online, as well as how a more modern brand can succeed in wholesale environments.
"We've had an interesting product portfolio, but we've lacked a way to communicate with the consumer," Edgewell CEO Rod Little told the New York Times when the parent company of Schick and Wilkinson razor brands announced that it will acquire Harry's for $1.37 billion in stock and cash.
Beyond a bolt-on acquisition to acquire a digital brand's online-born DNA, Edgewell is bringing on Harry's cofounders Andy Katz-Mayfield and Jeff Raider to rethink how it connects with customers across its brands. As part of the deal to lead its U.S. operations, Katz-Mayfield and Raider will oversee a portfolio of brands in categories ranging from men's and women's shaving, personal and sun and skin care. Along with Harry's, Katz-Mayfield and Raider are the founders of Flamingo, a women's shaving brand.
It's indicative of how Harry's business has evolved, as well as the value legacy companies now see in brands that started as direct-to-consumer companies. They're not just gateways to millennial customers — according to data from Euromonitor, Harry's has just 2.6 percent of the U.S. shaving market, while Edgewell's Schick and Wilkinson hold about 13.6 percent — but new blueprints for wholesale businesses.
"[Harry's] business is shifting everyday more towards a wholesale business than just a direct-to-consumer business," said Richie Siegel, founder at lead analyst at Loose Threads.
As a digitally native brand, Harry's has been able to negotiate different terms with Target compared to other wholesale partners, a strategy that could prove to be a competitive advantage for Edgewell's wholesale brands. Raider has told Digiday in the past that Harry's and Target regularly share data insights from customers back and forth — typically, mass retailers don't share data with wholesale partners. Additionally, both Harry's and Flamingo have been able to get branded end-cap displays in Target. And, both Harry's and Flamingo have been able to sell all of their products — which include razors, shaving gels, lotion, and waxing kits, all in one section. Previously, brands have sold these products in separate aisles. That helps build greater name recognition for a brand in-store.
"I wouldn't characterize [a DTC brand going into] wholesale as a failure," Raider told Digiday in March. "We could have kept Harry's a DTC business forever and had a good business. We just would not be able to reach as many people as we can today."
For legacy CPG companies, Edgewell's approach signals a deeper operational overhaul prompted by bringing a new brand into the fold. Edgewell will be working with Katz-Mayfield and Raider in a more involved capacity than other CPG companies have worked with the founders of DTC brands they've acquired: Dollar Shave Club's Michael Dubin and Walker & Co's Tristan Walker are still the CEOs of their respective brands, which operate as independent entities within Unilever and P&G, respectively. One DTC founder who has made the jump from overseeing his respective company to a portfolio of brands at a big retailer is Andy Dunn — in September, Dunn announced that he would be stepping down as CEO of Bonobos to serve as senior vice president of digital brands at Walmart. But unlike Harry's cofounders, which will focus on Edgewell's full portfolio, Dunn's focus is on bringing more DTC brands under the Walmart umbrella.
While Harry's doesn't breakout wholesale vs. direct sales, it significantly increased its retail presence over the past couple of years. After launching with a presence in J.Crew stores and some men's boutiques, the brand started selling in Target in 2016 and Walmart in 2018. Today, it sells its products in all of Target's and Walmart's stores, as well as on their respective websites.
And after Harry's launched Flamingo, its female shaving brand in 2018, it leveraged those industry connections to get Flamingo into stores more quickly. Flamingo started selling in Target less than a year after it launched, whereas it took Harry's two years.
"Harry's team has done wonderful job at building a retail footprint that reimagines a category," said Bryan Gildenberg, chief knowledge officer for retail at Kantar Consulting. "That skillset applied to say say skincare, could be worth an enormous amount to Edgewell."
—
Sign up for the Modern Retail Briefing to get retail news, analysis and insight delivered to your inbox every morning.