Explainer: Everything you need to know about grocery delivery wars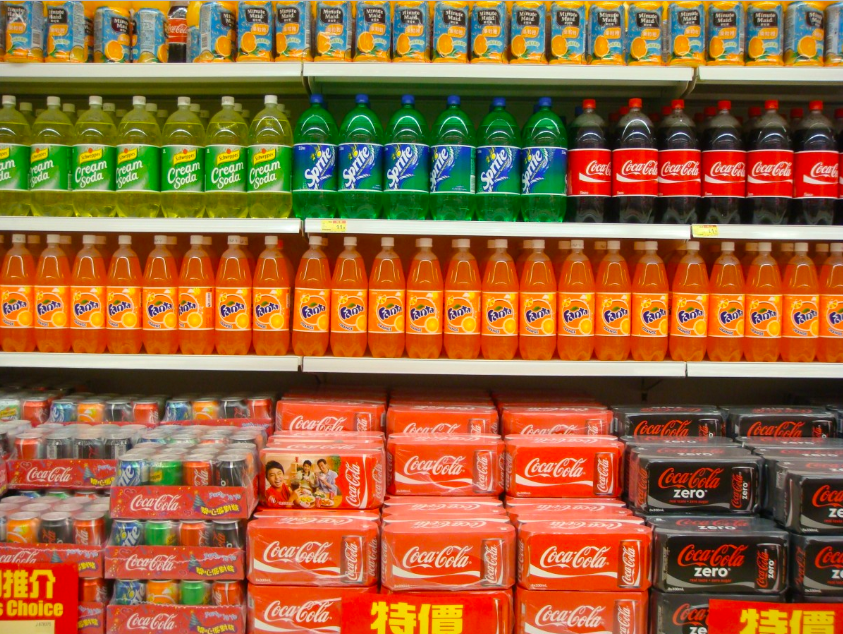 The grocery delivery wars are heating up, and the dynamics are slowly but surely beginning to shift.
Last week, Uber said that it had acquired the grocery delivery service Cornershop with plans to integrate it into the overall Uber platform. And on Monday, sources told the New York Post that both Amazon and Walmart were potentially interested in acquiring FreshDirect. These two examples highlight the changing grocery delivery landscape.
According to eMarketer, U.S. digital groceries hit $23.9 billion in sales in 2018; They're forecast to hit $59.5 billion in 2023. Big players like Walmart, Target and Amazon have made headlines for years with their grocery e-commerce ambitions. Here's a Modern Retail explainer of the landscape.
The legacy players
E-commerce has been around for decades, but it's only recently creeping into the grocery space. As a result, many older businesses are slow to adopt their own programs in-house. The largest grocers out there have slowly been using a few things to their own advantages — namely, their retail locations and deep pockets for acquisition.
Big players like Walmart, however, have doubled down on investing in digital. The retailer has leveraged its locations to streamline fulfillment, as well as built out its own online grocery shopping technology.
Walmart's strategy with grocery delivery, said Gartner analyst Bill Duffy, has been to "own the experience." Instead of partnering with providers who would contract out the delivery and back-end work, the retailer has done everything itself. The results have been promising. "Walmart's dedicated grocery site has passed Instacart's site in total traffic," said Duffy. "They have made a longterm bet," and "seen a lot of success from that."
Instead of building everything in-house, Target decided to acquire the talent. In 2017, it acquired the same-day shopping service Shipt for $550 million. And only in the last few months has the company fully integrated it into the Target website.
The other big grocery players, like Kroger and Costco, have instead opted to outsource most of the technology to Instacart. But one of the big problems this has created — especially for smaller grocers — is that it makes their store less of a destination.
"A big challenge for grocers is customer loyalty," said Duffy. But putting your store on a third party app "creates a real problem for grocers — they don't own the experience and don't own the data." By entering into such a partnership, Duffy went on, "they are essentially commodifying themselves."
The third-party services players
While grocers have used their stores to their advantage, there's a growing group of apps and services that aim to be the middlemen. For smaller grocers, they are the easiest point of entry — but larger retailers, like Kroger and Publix, have used these services to become more digitally native.
Instacart is clearly the leader of the pack in terms of service providers that partner with groceries. It has grown at a very fast clip over the last few years, making it more widely available in US cities. But Instacart isn't the only one. FreshDirect and Peapod were early companies in the space, but haven't been able to grow at quite the rate that Instacart has. FreshDirect over the last year has been mired with customer service issues, which has reportedly led to a loss in market share. Peapod too has lagged behind the competition for the last few years.
Meanwhile, Uber has been looking more seriously into the delivery space. Uber Eats, its restaurant delivery service, currently holds about 25% of the takeout delivery market share. And with Cornershop, it's clear Uber has ambitions to expand into the grocery category as well.
The gorilla in the room
Amazon has been one of the big drivers for older retailers to attack online delivery. The e-commerce giant has completely changed other retail environments, and is poised to take on grocery too. Amazon has invested in more Prime offerings, as well as looked into more food and beverage space like alcohol. Grocers' fears of an Amazon takeover became even more acute when it acquired Whole Foods in 2017.
Amazon, however, has yet to dominate grocery. In 2018, Whole Foods announced plans to phase out its partnership with the grocery delivery service, Instacart. As a result, some thought the app was on the verge of a decline.
Data from L2, however, shows that over the last two years, Instacart has been able to ramp up its partnerships and locations at a much faster rate than Amazon. In 2018, Instacart was available in 4,277 locations; that rose to 8,354 in March 2019. Conversely, Amazon Prime Now, the company's same-day delivery service, was available in 25 metropolitan areas in 2018 and 54 in March 2019.
The future has not yet arrived
What all of these retailers are services are realizing is that online grocery is only going to grow. Nineteen percent of US consumers say they have purchased edible groceries in the past three months, according to data from NPD Group. That's up from 16% last year. "The percent of consumers who are using online sources to get groceries," said Darren Seifer, executive director at NPD Group, "is one of the growing areas in food and beverage."
Still, it's only a small fraction of the overall grocery space. Digital grocery sales only represent 1.6% of overall grocery revenue, according to eMarketer, and that's only expected to rise to 3.5% in 2023. The growing need for consumers, according to Seifer, is a seamless experience. They want the option to buy something online but also be able to return in-store. Other retailers, like Best Buy, have been able to build digital programs that complement their physical assets. "They didn't just abandon their brick and mortar outfits," Seifer said.
This may be one of the reasons Amazon's grocery delivery services have yet to take off. While the company is continuing to expand services like Amazon Prime Now, which leverages owned assets like Whole Foods, retailers like Walmart seem to have a leg up because of their hefty footprint.
It's still in the relatively early days for grocery delivery. What's changed over the last year is that the big grocers have significantly upped their digital games. "We're seeing real leaders focus on their own experience," said Duffy, trying to figure out what sort of value they can add. Meanwhile, more people are feeling comfortable buying groceries online.
That comfortability factor is what has caused most of the inertia until now, said Seifer. But soon, buying groceries online will be much more common, and the dynamics will continue to shift. "As more consumers get comfortable with [grocery delivery] and as retailers overcome [logistical] hurdles, you're going to see even more people jump in," he said.