EBay's lawsuit against Amazon for seller-poaching, explained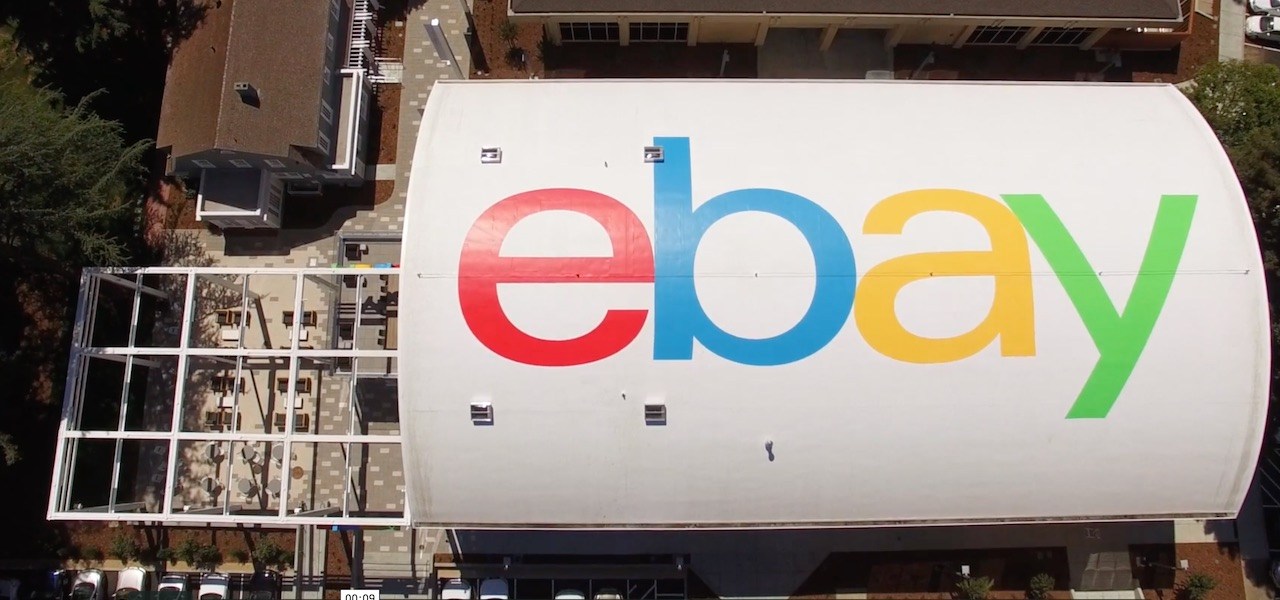 Help us learn more about you and your job. Take our short audience survey now for a chance to win a $25 Amazon gift card.
---
EBay is suing Amazon for stealing sellers from its marketplace and recruiting them to Amazon's instead.
The lawsuit, filed on Wednesday in California, is just the most recent action eBay has taken against Amazon. In it, eBay singles out three Amazon representatives who, the suit claims, used eBay's internal seller messaging system to poach sellers. Beyond those three representatives, the effort involved a network of Amazon reps in multiple countries that conspired to approach eBay's sellers on the platform and convince them to join Amazon.
The issue was first raised in an October cease-and-desist letter than eBay wrote to Amazon, in which it claimed that 50 representatives had sent more than 1,000 messages to sellers. After it failed to receive a response from Amazon, eBay sued the company later that month, claiming that Amazon intentionally interfered with eBay's contractual and economic relations, violating its User Agreement. The most recent lawsuit raises the claim again, as well as targets the specific individuals that eBay has learned targeted sellers.
Both lawsuits paint a bigger picture of the marketplaces' ongoing competition over third-party seller business, which has become Amazon's main growth engine within its retail business. EBay has been dwarfed by Amazon, which has grown its third-party marketplace by 52% over the past year, to a $160 billion business. In 2018, Ebay's U.S. marketplace grew 3.4% to $38 billion. Now, eBay is accusing Amazon of playing dirty.
We annotated the most recent case eBay brought against Amazon to flesh out what exact conditions these companies are operating in when they go up against each other.
What the case claims: "The breadth and scope of the racketeering activity are startling. Amazon managers and others at Amazon directed dozens of Amazon sales representatives in the U.S. and overseas to set up and use eBay member accounts to access eBay's "M2M" email system to solicit many hundreds of eBay sellers to sell on Amazon's platform."
What it means: Amazon's bigger-picture priorities can be found by tracing where Amazon representatives are recruiting. Right now, Amazon is working toward a hands-off-the-wheel approach to retail by bulking up its third-party business, the sales of which Amazon gets a cut. The platform also makes money off of sellers by charging for services that come with the Fulfilled By Amazon warehouse network, which includes Prime shipping, and advertising and analytics. The more third-party sellers Amazon has, the more its retail business runs itself.
Amazon's first-party retail business, then, is shifting focus toward exclusive products and brands, private-label brands and brands with high name recognition, like Nike and Apple as well as buzzy DTC startups. That's where it needs to build closer relationships, while on the third-party side, Amazon's advantage is in building a platform sellers can't pass up.
"Amazon has realized there's been a lot of value created in the marketplace," said John Ghiorso, the CEO of Orca Pacific. "If they can participate in that value creation, in a way that works within their model, that's something they're going to want to do and that will take potentially a lot of different forms."
What the case claims: "The scheme violated eBay's User Agreement and policies, and it induced eBay sellers to do the same. These rules prohibit eBay members from using the M2M system to solicit people to sell off the platform. Such controls are critical to the success of a company like eBay that operates a virtual platform bringing buyers and sellers together. To protect privacy and further maintain the integrity of the platform, these rules also prohibit users from exchanging personal contact information over the M2M system (which could otherwise be used to move discussions regarding transactions off the platform, exposing eBay customers to increased fraud risk)."
What it means: It's not a secret that sellers typically run businesses across more than one marketplace available to them, it's simply smart business. Anyone operating an Amazon business in its third-party marketplace is likely selling products on eBay and Walmart's marketplace as well.
"With any channel, we want to be really careful not to be super reliant," said Brian Hemmert, the CMO at Fat Snax, a Keto cookie brand that sells on Amazon, eBay, Mercato and Walmart. "It just takes one marketplace change before a company selling there can crumble. So it's about revenue streams."
Particularly, Amazon is known to have the power to quickly pivot business priorities, which can put sellers' businesses in jeopardy. And Amazon is pushing more sellers to its more profitable third-party marketplace. Earlier this year, Amazon stopped placing weekly purchase orders for tens of thousands of wholesale vendors in a move that encouraged them to sell on the third-party marketplace instead. So selling on channels like eBay and Walmart provides a sort of safety net for Amazon's big-machine motives.
"Amazon can make those types of decisions in a faster and less transparent way than other channels," said Hemmert. "And because they own so much of the e-commerce space, it's easy to become really reliant on them. We sell elsewhere to avoid that."
What the case claims: These illegal efforts to lure eBay sellers appear to be part of a larger pattern of aggressive, unscrupulous conduct. Just last year, for example, media outlets documented Amazon's attempts to poach employees from one of its own customers, an insurance start-up that purchased Amazon's cloud computing services. … "Like an 800-pound gorilla with a hand grenade," media outlets have reported that Amazon sellers face an industry giant out for itself and providing "no justice for sellers."
What it means: In its competition against Amazon, eBay has worked to position itself as a more friendly seller partner. It promotes the fact that it doesn't sell inventory itself, meaning sellers don't run the risk of getting undermined by a cheaper private-label version of their own products appearing on the marketplace, like they do on Amazon.
Earlier this year, eBay rolled out new seller-side tools to keep and attract sellers, particularly from jumping ship to Amazon. In March, it started letting sellers target buyers who were tracking an item's price by making them a private offer.
But with Amazon directly targeting sellers on eBay's platform, under instructions to convince them to start selling on Amazon instead, Amazon is flexing muscles eBay doesn't have. It speaks to an ongoing question of whether or not tech giants, like Amazon as well as Facebook and Google-parent Alphabet, should be broken up.
"Amazon is playing an entirely different game from everyone else, except maybe Walmart," said Jason Goldberg, chief commerce strategy officer at Publicis. "Marketplace sellers are often overlooked in the conversation around having Amazon broken up, but at the end of the day they benefit a ton by having Amazon as a distribution channel, and a counter to eBay."