E-commerce companies are bringing logistics in-house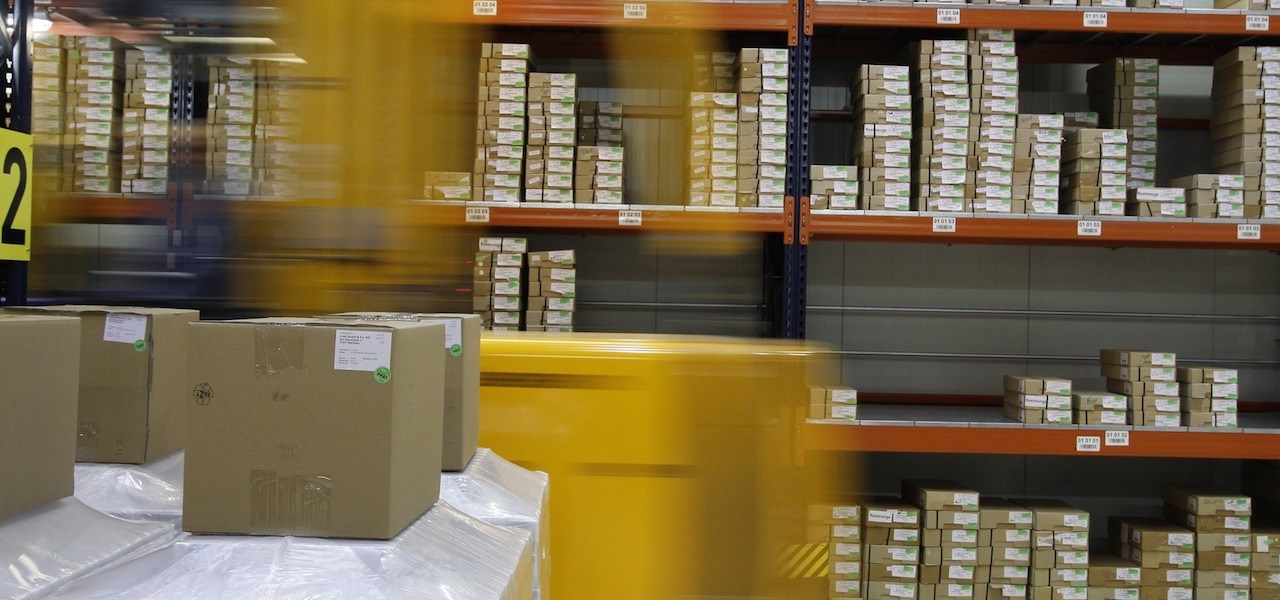 E-commerce companies are bringing backend logistics in-house to improve customer experiences.
Lulus, the online fashion brand, is opening its second owned and operated warehouse facility in Pennsylvania, to help speed up shipping times. Owning its warehouses — the company also owns its West Coast facility in California — lets it minimize the costs of free shipping and returns; having a second one on the East Coast will reduce free shipping delivery windows to two to four days.
Colleen Winter, the co-founder and CEO of Lulus, said bringing fulfillment facilities in-house was a better move for the company, as owning the end-to-end customer experience put Lulus team on the frontlines of anything that could go wrong, like delayed delivery times, as well as customer behavior it needs to take note of, like high return rates.
It's become a more common tack for retailers. It doesn't make for a hot marketing play or press release, but retailers say investing in backend logistics they once outsourced to third-party partners has made them more efficient, faster and helped them save money.
For Article, which brought last-mile delivery in-house earlier this year, it's a way to get a competitive advantage over competitors like Wayfair by offering a more high-touch experience. Since Rothy's owns its China manufacturing facility, it can easily jump on changing inventory demands to keep fast-selling products in-stock, or phase out slower sellers without wasting materials. Reformation, meanwhile, owns its Los Angeles factory so it can monitor sustainable production markers like water consumption.
Alongside opening its own facilities, Lulus has invested in building out internal developer, data and customer service teams. Winter estimates that these teams' employees number in the hundreds. Its new facility is also surrounded by the manufacturing facilities of major retailers including Amazon and Walmart.
"We can't rely on outside players to serve our customer the way we want to," said Winter. "Outside data is never going to be as good as our own, and our entire system is built on data and using it to make decisions. That can falter at any point." — Hilary Milnes
3 questions with Azazie CMO Ranu Coleman
Azazie is picking up steam as bridal startups eat away at industry stalwart's market share. Azazie, a made-to-order e-commerce company selling wedding dresses, bridesmaid dresses and other bridal accessories, is setting itself apart from tradition with an extended size range, crowdsourced designs and personalized marketing approach. CMO Ranu Coleman explained the strategy.
Azazie is targeting a more modern buying experience. How has customer behavior changed for the bridal industry?
People are getting married later, they're not interested in buying off the rack, and there's a push toward customization and personalization. Weddings have also gotten much more casual in nature. It also comes down to budget — people want to spend less, and our pricing plays a big role. Another piece is inclusivity; bridal has not been inclusive. You don't have a sample to try on in stores that is anything outside of the standard 2-10 sizes. Since we started in 2014, we always offered our dresses in sizes 0-30. There's a lot of improvement in competitors in catching up to that, but it's taking a long time.
What's the most effective marketing strategy for the brand?
For paid, Facebook has been really great for us. Our target demo is between 18 to 34 but the sweet spot is 25 to 34. We run ads on Google, Instagram and Facebook, and that's where we see the most ROI. We haven't had to brand out to many new channels yet, because a huge driver of our growth has been organic and peer-to-peer. So far, 60% of growth has been driven by word of mouth. Bridal is extremely referral based, and you get one opportunity to blow away the expectations of a bride, which is so different from other apparel markets. So it's really important we get that right. We focus on the customer service end, and see that as an extension of our marketing strategy. We've done customer acquisition through paid channels and organic marketing, but it's really all about how we bring the customer experience together overall.
How is Azazie rethinking the customer experience?
There are different elements to the experience we provide that set us apart. We have a sample program, where brides can order sample dresses to try on at home. We also crowdsource designs: Our in-house design team sketches 25-30 styles at a time, we put them on the site and then manufacture the most popular ones. We also have a virtual showroom on our app and site where bridal parties can vote on styles and discuss choices. We want to make it a considered process. A lot of the new players in the space are fast-fashion, and they don't know the ins and outs of the bridal experience, with color matching or inventory management. We know how to avoid bride-specific issues. — Hilary Milnes
Malls get even more physical
A recent report from the International Council of Shopping Centers found that the number of fitness centers in malls — which includes both traditional gyms and boutique fitness studios for activities like yoga dance — have risen. In 2018, 14,044 shopping centers in the U.S. had fitness centers, compared to 6,218 in 2008. That gives traditional retailers opportunities to create "co-tenancy synergies" with their new, healthier neighbors, according to ICSC.
For mall owners, the benefit of bringing in a gym is that it's a place that customers visit multiple times a week. That's critical at a time when the mall is becoming less significant of a place for shoppers to visit weekly or even monthly.
ICSC believes that there's an opportunity for food and beverage tenants to cater to this clientele, by marketing themselves as a stop for a healthy meal or groceries after a workout, and of course, athleisure companies who sell workout gear. But so far there's few retailers who have been overt in trying to build a formal partnership with gyms and fitness studios.
One of the exceptions is Kohl's, which announced earlier this year that it plans to lease extra space to Planet Fitness, in the belief that Planet Fitness' members are also the type of customers who will want to visit Kohl's, and vice versa. If Kohl's sees good results from this tie-up, expect more retailers to follow suit. — Anna Hensel
What we've covered
Bot Watch: Robots are being used in retail stores to help manage inventory for online fulfillment.
The Best Buy blueprint: Best Buy's outgoing CEO, Hubert Joly, led a turnaround for the struggling retailer.
Fighting the fakes: Unilever's mission to eliminate fraudulent social media influencers has been easier said than done.
—
Sign up for the Modern Retail Briefing to get retail news, analysis and insight delivered to your inbox every morning.