DTC Briefing: Sustainability is becoming a bigger — and murkier — selling point for startups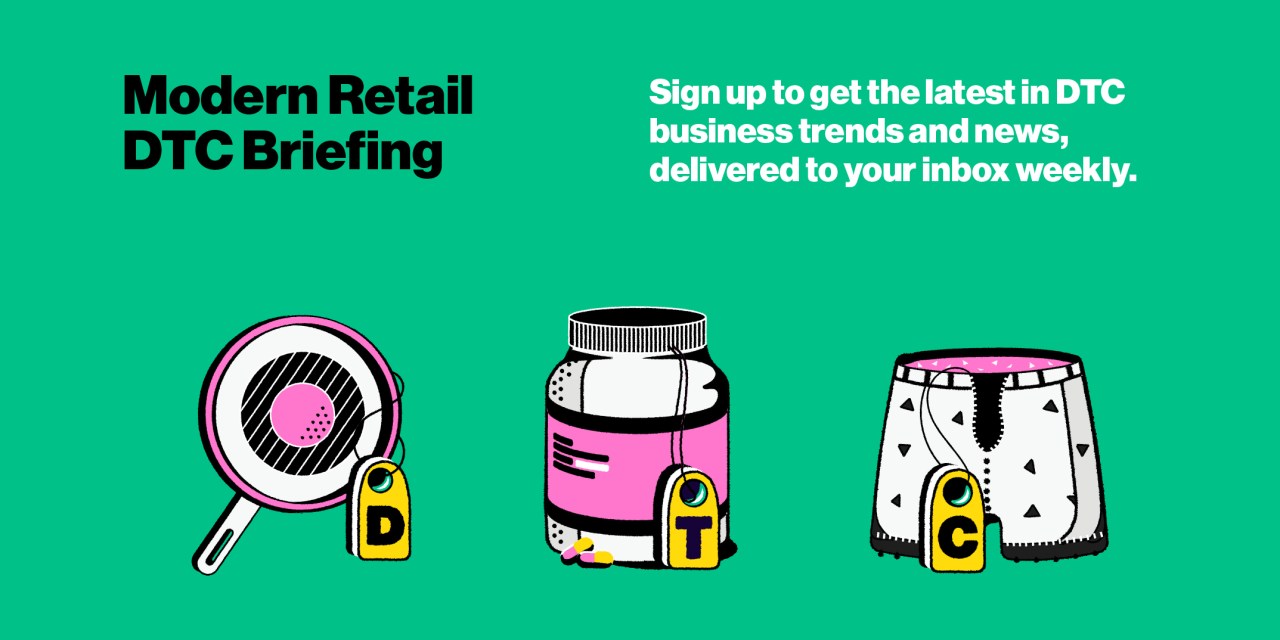 Ivy Liu
This is the latest installment of the DTC Briefing, a weekly Modern Retail+ column about the biggest challenges and trends facing the volatile direct-to-consumer startup world. More from the series →
This is the latest installment of the DTC Briefing, a weekly Modern Retail column about the biggest challenges and trends facing the volatile direct-to-consumer startup world. To receive it in your inbox every week, sign up here. 
With Earth Day approaching, brands are more eager than ever to tell customers all about the environmentally-friendly things they are doing.
Direct-to-consumer brands have been conditioned to think that as modern companies, they need to have some sort of sustainability component. The problem is that there are a lot of different ways that brands are trying to claim that they are "sustainable," and it's not immediately clear which of these practices actually have the biggest environmental benefits. As a result, sustainability often feels more like a marketing ploy than a practice that actually results in real change. 
"What people are tired of is the word [sustainability] flying around without any meaning or context to it," said Jenny Gyllander, founder of Thingtesting, a site that reviews new consumer products. Gyllander said that one of the most frequent requests she's gotten from Thingtesting users is for the website to add more filters to help them more easily search for which brands meet various sustainability claims, like if they met certain certifications by third parties.
In speaking with people within e-commerce who are trying to figure out how to vet companies' various sustainability claims, one thing that frequently comes up is that when you talk to shoppers, they say sustainability is important to them. At the same time, it's too daunting to try and figure out which brands have suitable sustainability practices — or even which practices are worth caring about.
There's no consensus around what makes a "sustainable brand" one of the most immediate steps — as a result, third-party organizations are attempting to aid in this by creating tools to make it easier for people to search for which brands meet various sustainability-related claims.  But even the startups that are trying to solve this issue haven't settled on exactly what the best practices are. 
Jaclyn Grauman, co-founder of a new mission-driven marketplace called The Verticale, said that one of the biggest changes she's seen is that as the direct-to-consumer space has evolved, consumers are no longer willing to rely solely on the brand's word. "Having sustainability claims aren't enough — consumers are looking for that information to be validated," said Grauman. 
Of course, Grauman's business is centered around trying to do just that — brands that sell through The Verticale have to meet one of a handful of criteria, one of which includes sustainability. Brands can meet The Verticale's sustainability requirements through their use of responsible materials; The Verticale defines this as using certain kinds of natural fibers, as well as if they meet certain certifications like the Global Organic Textile Standard (GOTS) — or, if they are committed to reducing waste, "beyond packaging and shipping materials." 
But other sustainability practices are more difficult to vet. Grauman said that The Verticale has decided not to vet brands on their carbon emissions practices right now. That's because with the rising practice of some brands now being able to "buy" carbon offsets to ostensibly reduce their carbon footprint, what the term "carbon neutral" actually means is still confusing, Grauman said. 
Still, there are are some immediate steps brands can take to promote better sustainability practices. For starters, Grauman said that she often sees brands call themselves a "sustainable brand" on their homepage, but have no further information on their about their product detail pages or about page about what that means. So one of the most immediate steps brands can take is simply including information on their website about how they define sustainability, and what practices they feel encompasses that.
Both Gyllander and Grauman agreed that ultimately, brands shouldn't be the ones to determine whether they themselves have suitable sustainability practices. Instead, they should be vetted by third-party organizations. Gyllander said that one directory she likes is Good on You, a site that considers 500 data points — allowing consumers to see where brands fall on different issues, depending upon whatever criteria may important to them. Some DTC brands on this directory like Everlane and Allbirds rank highly for their use of eco-friendly materials. But, these companies are also ranked by Good on You as "not good enough" on certain labor practices.
Lastly, Gyllander said that she thinks that brands should think of sustainability as an ongoing process. "you aren't done after you have done one thing," she said.
When asked whether she feels like sustainability has become a "make or break" for consumers, Gyllander said she thinks that more broadly "consumers are voting on their wallet." The problem is that what makes a sustainable business isn't as clear-cut as what makes a business women-led. But, she added that as more organizations and tools emerge to vet brands' sustainability claims, consumers will start to be more vocal about which business' sustainability practices they support — and startups should prepare accordingly.
Petco's sustainability pitch
Meanwhile, more wholesale retailers are taking sustainability into account when deciding which products to carry on their shelves.
Petco is the latest such retailer. In October, the company announced that it was rebranding itself as a "health and wellness" company, and was adjusting what products it would carry accordingly. For example, the company said last year that it would stop selling shock collars. 
Last week, the company put out a press release stating that of the products it would up its assortment of "sustainable" products to 50% by 2025. What makes a product sustainable? According to Petco it has to meet one of five criteria, ranging from the specific (use products made with sustainable materials like organic cotton or recycled nylon) to the more vague (use "responsible manufacturing practices during production). 
Chippin, a pet food brand, is one startup that was hooked by Petco's pitch, and this month started selling its products in 158 Petco stores, as well as through Petco's website. The one-year-old startup sells dog treats made from products like cricket protein and spirulina, which the company says produces fewer greenhouse gas emissions than meat, a common ingredient in dog food. 
Chippin co-founder Haley Russel told me that expansion into mass retail came earlier on than she had initially planned, but that the company was excited about Petco's sustainability focus. "When we look at every other consumer product category, I think there has been so [much focus] on creating high-quality products that are better for the planet…and crazily enough, pet food was left behind in that trend," she said. 
In other DTC news: Andie gets into intimates 
Swimwear startup Andie is launching its first product line outside of swimwear, announcing today that it is releasing a new line of new collection of bralettes and underwear. 
"We have really developed such an expertise in exceptionally well-fitting garments, and particularly garments that fit very close to the body," said founder Melanie Travis. "We realized that the number one thing women were asking for outside of swim was a good collection of bras and undies." 
Going from swimwear to underwear is a transition that many other companies have made before — Lively, for example, started in lingerie and then added a swimwear collection a year after its launch. Both garments have a similar type of fit — Travis said that Andie is using patterns for its first two bralettes that are similar to two of its best-selling bikini tops. 
It's the first new category launch for Andie in the company's four-year-history. Travis said that the company has "no distinct plans" yet to launch into any other new categories. But it's also worth noting that Andie just hired its first-ever vice president of design in September — Outdoor Voices' former vice president of design, Michelle Copelman —  so its cadence of new product launches is likely to increase. 
What I'm reading 
The battle among plant-based meat startups is heating up, and Bloomberg has a solid look at how Impossible Foods and Beyond Meat are trying to gain an edge over one another through

differing distribution strategies

. 

"Oral care" is having a moment, the

Business of Fashion reports

, as "the health and wellness movement has convinced shoppers to spend more on their hygiene." Expect to see luxe toothpaste and rose gold toothbrushes as more startups enter the category. 

Drivers at grocery delivery startup Imperfect Foods

voted to unionize

, as unionization efforts continue to grow at startups that employ delivery workers. Imperfect Foods said in a statement to Bloomberg that it intends to challenge the results. 
What we've covered 
DTC brands are tentatively exploring pop-ups again in light of more people getting vaccinated, but the

strategy behind them has changed

. Brands are still hesitant about trying to draw crowds, and more companies are looking to do pop-ups outside of New York City. 

While not technically a DTC brand, Stitch Fix is often cited as one of the biggest success stories among the most recent generation of digitally-native apparel startups. Now, with founder Katrina Lake stepping down as CEO, it appears

Stitch Fix is preparing for a new chapter

. 

More ghost kitchens are

going the business-to-business route

, signing partnerships with hotel chains, residential buildings and traditional offices to supply bulk food orders. The strategy is to both build out a steady customer base and cut the overall cost of deliveries.