DTC Briefing: Shopify is taking a heavier hand in startup investing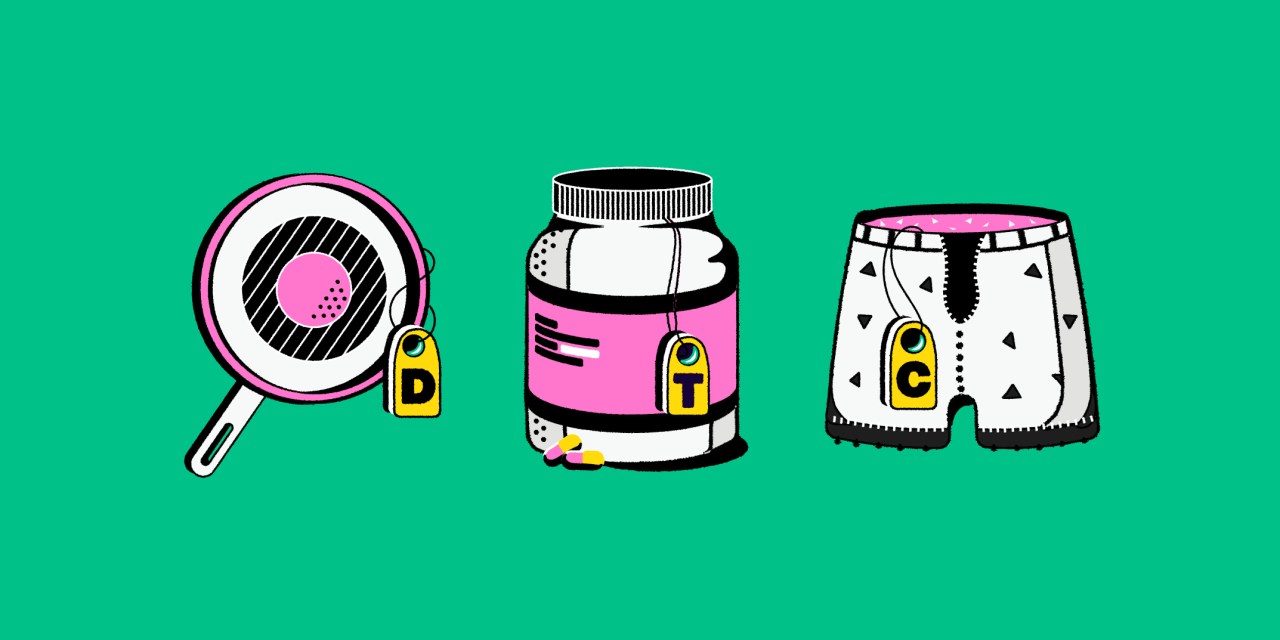 Illustration by Ivy Liu
This is the latest installment of the DTC Briefing, a weekly Modern Retail+ column about the biggest challenges and trends facing the volatile direct-to-consumer startup world. More from the series →
This is the latest installment of the DTC Briefing, a weekly Modern Retail column about the biggest challenges and trends facing the volatile direct-to-consumer startup world. To receive it in your inbox every week, sign up here. 
There's a new sought-after investor for tech startups that serves a lot of direct-to-consumer brands — and it isn't a traditional private equity or venture capital fund. It's Shopify.
That was made clear last week, when Shopify announced that it invested in Yotpo, a software-as-a-service startup that started out as a solution to help e-commerce companies manage and post customer reviews to their site, but has since expanded into other areas like SMS marketing. Shopify and Yotpo declined to disclose the exact size of the investment. The Shopify investment comes in addition to a $230 million round that Yotpo announced earlier this year, which valued the startup at $1.4 billion.
It's not the first startup Shopify has invested in — Shopify declined to share with Modern Retail exactly how many startups it has invested in, but it has disclosed at least six other investments this year, including Loop Returns, a startup that helps companies manage returns, as well as Co-op Commerce, a startup that helps brands acquire customers outside of Facebook and Google advertising through marketing post-purchase offers on other brands' sites.
But the Yotpo investment is notable because it's an example of Shopify taking a heavier hand in an app that has largely grown thanks to the Shopify App Store. Shopify has said that it won't disable support for competing Yotpo apps — but the company's investment raises questions about whether or not, in the future, Shopify may give preferential treatment to a company it has invested in.
Shopify taking on a growing role as an investor coincides with its push in recent years to add more services and features to its platform. Shopify is no longer just the company direct-to-consumer startups turn to when they're looking for a place to host their e-commerce site. Shopify in recent years has expanded into fulfillment services, one-click checkout.
"They have invested a lot in trying to be the hub for these [small and medium-sized businesses], and provide other services outside of an owned commerce site," said Jason Goldberg, chief commerce strategy officer at Publicis.
By investing in startups that serve its merchants, Shopify can work more closely with them on developing new features and services. Indeed, that is the goal with the Yotpo investment. In a press release announcing the investment, the two companies stated that they have "entered multi-year platform partnership that will closely align Yotpo's product roadmap with Shopify." In a follow-up interview with Modern Retail, Yotpo CEO Tomer Tagrin confirmed that that meant the companies would work more closely together on new product launches, though he declined to say what those new product launches might be.
Shopify also has the potential to make a lot of money off of these deals —  the company made $2 billion on buy now pay later provider Affirm's IPO. Six months prior to Affirm going public, the company signed a deal with Shopify to become the exclusive buy now, pay later provider for its Shop Pay checkout app. As part of the deal, Shopify got an 8% stake in Affirm.
But investing in these startups also brings with it a lot of thorny issues. First and foremost, what it means for the companies that compete with the startups that Shopify invests in. Shopify doesn't develop all the features and services an e-commerce business might need to run its website in-house.
Instead, Shopify relies on an army of developers, who have built their businesses on Shopify, and who advertise their apps to Shopify merchants through the Shopify App Store. Shopify's app store now contains more than 7,000 apps, which include apps to help companies manage say, their loyalty or referral program on their Shopify website.
When asked what the company would say to competitors of startups Shopify has invested in, Shopify's vice president of product acceleration, Satish Kanwar pointed to the company's recent announcement that it would no longer take a cut of the first $1 million developers make through the Shopify app store, of as an example of how Shopify is "constantly thinking about ways to nurture our partner ecosystem." He also confirmed that the company would continue to enable support for Yotpo competitors going forward. Some of the companies that compete with Yotpo include Junip, Stamped.IO, and Reviews.IO.
But Goldberg noted that there are other ways that Shopify could in theory give Yotpo an advantage — for example, giving it a more prominent positioning in its app store or making it a default option for Shopify merchants.
It's also worth noting that, at least for now, many Shopify app providers don't have the option of shunning Shopify entirely if they want to serve direct-to-consumer startups. Shopify says it "powers" over 1.7 million businesses around the world, including some of the biggest direct-to-consumer brands like Allbirds and Gymshark.
Meanwhile, Shopify's biggest competitors are more focused on enterprise-level businesses: BigCommerce, for example, disclosed during its most recent earnings report that the percentage of its total annual recurring revenue coming from companies that have an annual contract revenue of greater than $2,000 is 82%.
Kanwar said in an email to Modern Retail that the company "considers many factors when we make the decision to strategically partner with a company in our ecosystem, including the company's founders, its traction to date, the problem they are solving, the potential future impact on Shopify's merchants."
As the Yotpo example shows, Shopify isn't primarily interested in pre-seed companies. But, if the company invests in more early-stage startups — where it has the potential to play a greater role in the company's trajectory — it could present more complicated questions in just how much Shopify is willing to invest to ensure the success of its investments, over competing apps who also rely on Shopify.
Camp hires a former WarnerMedia executive as CMO
Modern toy store Camp announced a prominent new hire this week: Chris Spadacinni who spent two decades at WarnerMedia and HBO, most recently as the chief marketing officer of Warner Media and Entertainment, is joining the startup as its chief marketing officer. 
Camp co-founder and CEO Ben Kaufman said that up until now, the company hasn't really built out a dedicated marketing team — its head of communications also doubled as its chief marketing officer. Now, "we are marketing the brand for the first time," Kaufman said, and as the addition of Spadacinni signals, Kaufman is trying to market Camp not just as a toy store, but also as a media and entertainment company.
It's in line with how Camp has historically positioned itself — the company doesn't just make money off of sales of toys, but also through sponsorships and ticket sales to events. Camp has a rotating array of themed experiences  — right now its stores have a space-themed display — which offers arts and crafts and other activities for kids, as well as opportunities for them to test out toys. Last year during the height of the pandemic, the company relied on digital content sponsorships to make it through 2020, such as a partnership with Walmart to create virtual summer camp videos. 
Now, the company is refocusing efforts on physical retail. Camp is on track to have nine stores by the end of the year, and to double the number of stores by 2022, with the goal being to "have a presence in most major cities," Kaufman said. 
What I'm reading
Retail Brew looks at how THC and CBD-infused beverages are trying to

build brand awareness

, despite regulatory hurdles. 

DTC activewear brand Vuori

continues to staff up

, announcing last week that it has hired its first-ever chief operating officer and VP of International.

Peloton launched a

new private label apparel line

last week, in an attempt to compete with activewear giants like Nike and Lululemon. 
What we've covered 
According to CB Insights, direct-to-consumer startups raised $1.3 billion during the first quarter of 2021, up from $983 million a few years ago. Here's why venture capital

funding for DTC startups hasn't slowed down yet

. 

Apéritif brands

are betting that 2021 will be a big year for them, as Americans' interest in healthy and low-ABV drinks has only increased during the pandemic.

Last Crumb is a new high-end cookie startup that is betting on limited-edition drops — releasing new batches and flavors on a weekly basis — to drive hype. Here's why more CPG startups are

embracing the drop model

.