DTC Briefing: Pattern Brands pivots to acquiring startups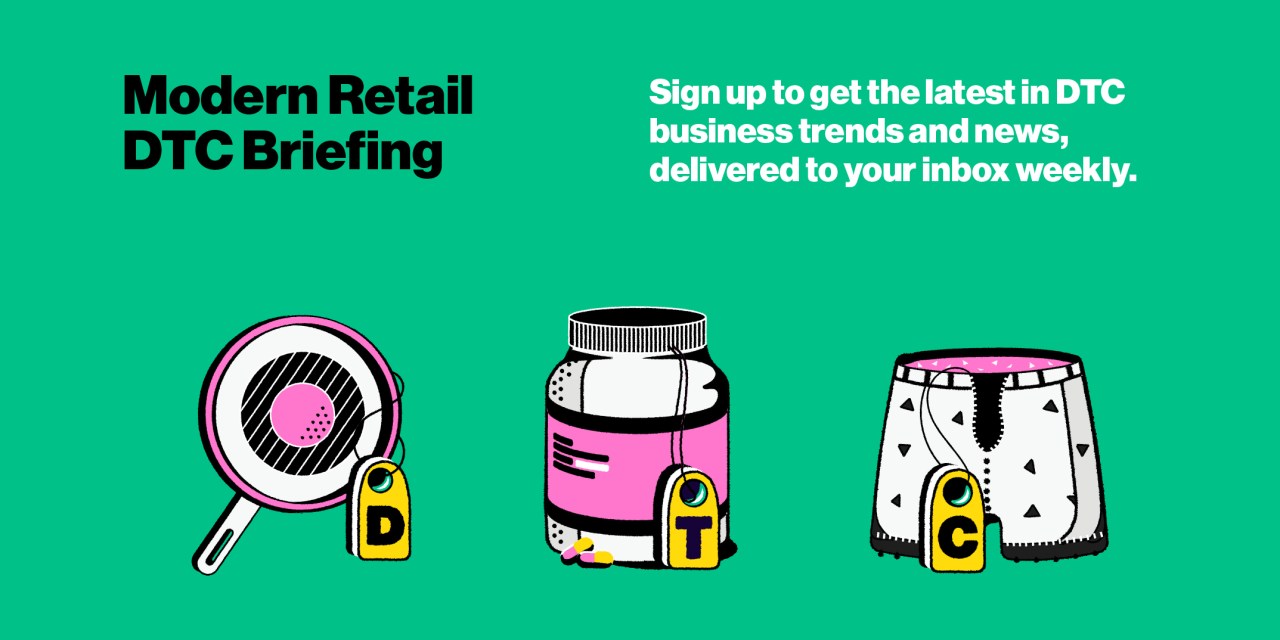 Ivy Liu
This is the latest installment of the DTC Briefing, a weekly Modern Retail+ column about the biggest challenges and trends facing the volatile direct-to-consumer startup world. More from the series →
This is the latest installment of the DTC Briefing, a weekly Modern Retail column about the biggest challenges and trends facing the volatile direct-to-consumer startup world. To receive it in your inbox every week, sign up here. 
Nearly two years ago, Pattern Brands unveiled its bold DTC theory. It thought it could crack the customer acquisition challenges brands faced by taking a holding company approach. Led by the former team behind branding agency Gin Lane, Pattern Brands would launch multiple brands under one company, all catering to an affluent millennial customer. 
Now, Pattern Brands is taking a different strategy: Rather than looking to purely launch its own brands, its looking to acquire existing ones. It will also start selling products from all of its brands under Pattern Brands website, instead of solely directing customers to three different websites. To do so, Pattern has raised a combination of $60 million in debt and equity, from investors including Kleiner Perkins, RRE Ventures and Primary Ventures. Today, Pattern Brands also announced its first acquisition — Get it Right (GIR), which sells silicone-based kitchen accessories, like spatulas and straws. 
Pattern Brands' announcement comes several months after another holding company startup Arfa also announced that it was pivoting away from building its own brands. Instead, Arfa announced it was rebranding as Chord, and would sell the software it built to develop its websites to other brands. While the two companies are now on significantly different paths, their trajectories underscore a significant challenge with the holding company approach: Building brands from scratch is time-consuming — even more so when you are trying to building multiple ones from scratch.
"Instead of us going out and spending 18 to 36 months concepting out a brand, going through R&D, setting up supply chain etc…this allows us to take our values and offer up additional categories, and put them in one place," Pattern Brands co-founder and executive director Emmett Shine told me.
Pattern Brands co-founder and CEO Nick Ling said that the company started thinking about going out to acquire its own brands in the first half of last year. According to a pitch deck Pattern Brands started circulating last summer that Modern Retail obtained, the company said it sought to emulate the approach of Amazon holding company Thras.io and "roll up early-stage Shopify brands with great products and traction demonstrated through seven-figure revenues, but under-developed marketing and limited resources." 
The pitch deck also stated that Pattern Brands would be looking to acquire brands in the home goods space with $1.5 million to $5 million in revenue, at a valuation of 0.5-1.5X of the company's last 12 months of revenue. 
Ling said that Pattern Brands won't only look at brands within that revenue range, but that the company is looking at primarily acquiring brands that "have real traction around their products" with traction being determined by looking at the brands customer base, social following, and reviews among other metrics. And, that the company would be looking to acquire brands that are nearly profitable or have a clear path to profitability. GIR, which launched in 2012 via a crowdfunding campaign, is profitable and has built a "multi-million dollar business," according to Pattern Brands.
Charlie O'Donnell, investor and founder at Brooklyn Bridge Ventures, said he's not surprised to see more companies raising funding right now to acquire other brands. Though acquiring brands — particularly ones that are doing more than a few million in revenue  — is more expensive than launching them from scratch, "capital is very inexpensive right now," he said to me. 
The concept of direct-to-consumer holding companies became popular a couple of years ago, with Pattern Brands and Arfa both launching in 2019. At the time, some of the most high-profile direct-to-consumer companies like Outdoor Voices and Casper were struggling to turn a profit in light of high customer acquisition costs, particularly on Facebook.
The thinking went something like this: If a company can sell customers on multiple brands, it can more easily lower customer acquisition costs while also increasing average order value. Shared resources also played into it. For example, an umbrella company could also further lower costs if all brands relied on one customer service team or all utilized some of the same critical functions.
Brands haven't completely shied away from the holding company approach — but like Pattern Brands, they are increasingly looking to acquire companies, rather than strictly build their own. Harry's has launched three brands so far through its Harry's Labs incubator, but recently announced that it had raised $155 million in funding to both launch its new brands and acquire existing ones. Win Brands Group also raised $50 million to acquire e-commerce brands doing between $5 million and $50 million in revenue.
As Shine alluded to, it can take over a year to bring a new brand to life — between securing a factory, testing new iterations of product and hiring a team. By acquiring brands, holding companies can fast forward through that process and then take over a brand after they've already developed a playbook to get to at least a few million in revenue. But not all brands can scale equally as easily. In its pitch deck, Pattern Brands said that it would focus predominately on acquiring companies that are bootstrapped or have raised little seed capital and as such, are likely to have a smaller team that can more easily be integrated into a larger holding company.
In its two year history, Pattern Brands has launched two brands: Equal Parts, which sells pots pans and other cooking utensils, and Open Spaces, which sells storage bins and other home organization equipment. Ling and Shine declined to share sales figures for each. Going forward, Pattern Brands will now sell products from all three of its brands under the Pattern Brands website, versus directing customers to three different brand websites.
Ling and Shine said the pivot to acquiring brands was inspired by a few trends: One, as the company grew, Pattern Brands started getting more inquiries from customers asking the company if they had any suggestions of companies with complimentary products to buy from. Additionally, the explosion of brands using Shopify means that there are more ripe acquisition targets than ever before — Ling estimates that there were around 40,000 brands using Shopify when he and Shine started Gin Lane, compared to 1.2 million brands using the platform today. 
"Across America, people have built all these wonderful products, that they operate with very lean teams and we can kind of come in and support taking those products to a broader audience," Ling said.
How one travel brand navigated the pandemic 
Last spring, luxury travel brand Anatomie had to rethink its entire marketing and distribution strategy in light of travel grinding to a near halt overnight. Anatomie, founded in 2006, sells its products through its website, as well as through more than 200 resorts and other wholesale accounts. 
Anatomie experimented with a variety of digital marketing tactics, hosting IGTVs every week on topics ranging from how to take a road trip in style to showcasing the benefits of Anatomie's products. 
It wasn't all bad news, as Anatomie focused its efforts on the new hottest travel destinations. Anatomie hosted one pop-up last year, for example, in the Hamptons over the summer. The Four Seasons hotel in Scottsdale became one of its top accounts. Towards the end of last year, as the return of travel inched closer, Anatomie launched a program called Escape Artists, through which the company is partnering with travel agents to help customers book their dream trips — and suggest Anatomie clothes for their trip — after a year of putting travel on pause. 
CEO Kate Boyer said that Anatomie ended the year with $10.5 million in sales. That represented a 5% year-over-year increase — a success all things considered, though at the beginning of 2020 Anatomie was hoping for more than 40% growth. Now, Anatomie's goal is to return to pre-pandemic levels of growth — the company is forecasting sales will be up 60% this year due to the increased demand for travel. 
"We feel we can catch up," Boyer said. 
What I'm reading
What we've covered
Seemingly every company is now positioning themselves as an outdoor brand. OXO, for example recently launched a line of camping cooking equipment with REI. Read for more on why brands are betting that

this summer will once again be a time for outdoor getaways

. 

Rental startups are

hoping for a comeback in 2021

. Services like Rent the Runway and Nuuly are trying to attract new customers and win back old ones by offering more flexible rental terms, in addition to launching resale. 

Plant-based ice cream brand Eclipse's year one strategy was to focus on ice cream shops, before expanding into grocery stores. But the pandemic led them to alter their strategy, and Eclipse quickly channeled its efforts into

getting more grocery stores to carry its products

.