DTC Briefing: How the growth playbook for today's DTC brands has changed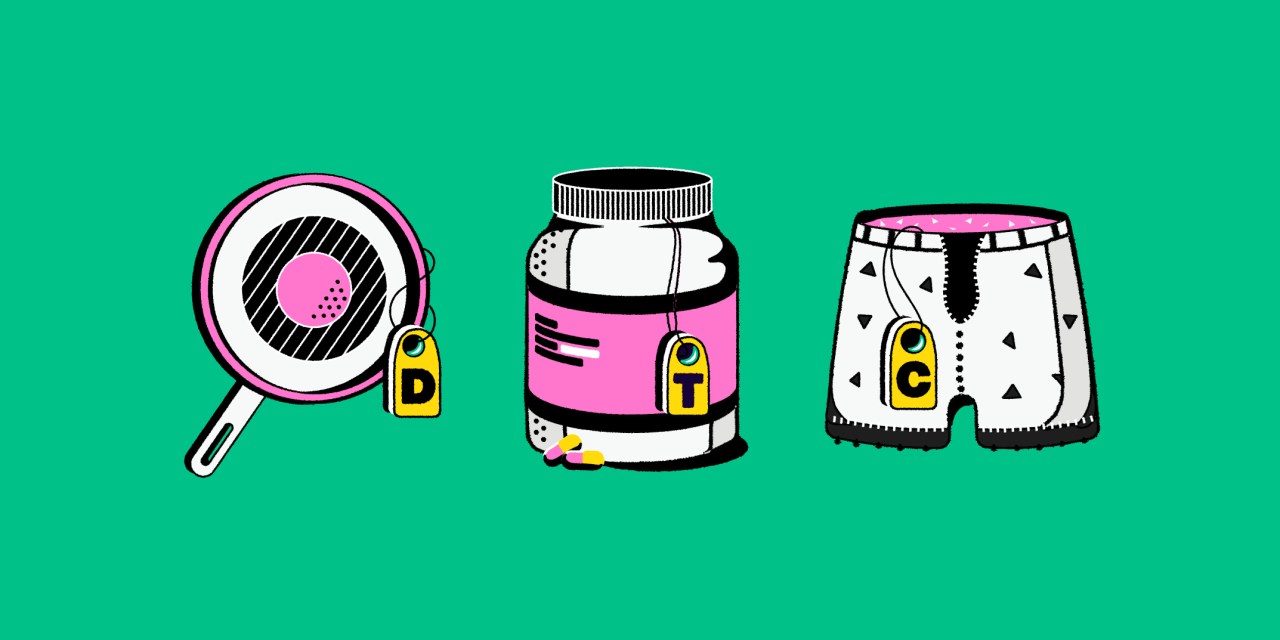 Illustration by Ivy Liu
This is the latest installment of the DTC Briefing, a weekly Modern Retail+ column about the biggest challenges and trends facing the volatile direct-to-consumer startup world. More from the series →
This is the latest installment of the DTC Briefing, a weekly Modern Retail column about the biggest challenges and trends facing the volatile direct-to-consumer startup world. To receive it in your inbox every week, sign up here. 
It's easier than ever to start a direct-to-consumer brand, but it's harder to scale one.
That was the sentiment I heard, over and over again, from executives at the Modern Retail DTC Summit in New Orleans last week. It's a mantra that's been repeated for a while, as Facebook advertising costs continue to creep up each year. But the tactics that DTC brands are embracing to stand out seem to change every year. 
Pre-pandemic, community-building tactics like events and Facebook groups were all the rage, with the hope that these strategies would be enough for brands to wean their reliance on paid media. Last year, the need to diversify advertising spend away from Facebook only became more urgent, thanks to the iOS14 update. This year — particularly as e-commerce growth slows compared to the height of the pandemic — brands are investing more in brick-and-mortar expansion to drive growth. 
But this changing landscape has given rise to a new realization: that there's never going to be one marketing channel, one community-building tactic or one product development strategy that every brand can embrace to rise above the competition. Rather, today's early- and middle-stage brands are testing out a bunch of different marketing and community-building tactics, and moving quickly to scale the most promising ones. Rather than searching for one marketing channel that can replace the scale of Facebook Below are more of my biggest takeaways from the event.
Brick-and-mortar expansion has hit a fever pitch
Nearly every week, I get a pitch from a DTC brand that plans to open a dozen-plus stores over the next two years, after previously holding off on brick-and-mortar expansion. Home goods brand Brooklinen is one such brand. Right now, the company has two stores, but it plans to triple that by the end of the year. Within the next two to three years, Brooklinen hopes to have 25 to 30 stores. This flurry of store openings comes after Brooklinen's revenue more than doubled in 2020. 
Some other startups aren't yet ready to open up their own stores, but are ramping up wholesale expansion. Chinese condiment brand Fly by Jing is one such brand. "I always knew that eventually we'd be in retail, but in 2019, I thought DTC would be the only channel for a while," founder Jing Gao said. Fly by Jing was another beneficiary of the e-commerce boom of 2020, with sales growing 1,000% compared to 2019. Fast forward roughly three years, Fly by Jing's products are now carried in thousands of stores, including national chains like Costco and Target. 
But as more startups embrace the benefits of brick-and-mortar, it's also getting more difficult for DTC brands to stand out in this arena. Brooklinen vp of retail Josh Illig acknowledged that more DTC brands are competing for similar retail spaces right now, and that "being comfortable saying no" if a location doesn't feel right or is too expensive is of the utmost importance. 
Similarly, competition is heating up on grocery store shelves, as brands search for the most optimal placement. Gao said that Fly by Jing is trying to get more retailers to carry its products in the hot sauce aisle, rather than the international products aisle, as the former typically gets more foot traffic. 
Diversification is the name of the game
Particularly as a brand gets bigger, diversification becomes more important. If a product line flops, or a splashy marketing campaign fails, it hurts a lot more when a company is a $100 million brand versus a $10 million brand. 
Another added challenge is the fact that — once some DTC brands find success with a new marketing channel or tactic — competitors are sure to try and copy that same playbook. As Lindsay McCormick, founder of sustainable toothpaste brand Bite, told me, part of her job entails finding what app or channel potential new customers are spending their time on before it gets too saturated. 
Travel brand Béis was fortunate enough to stay afloat — and continue growing — during the pandemic, thanks in large part to the star power of its founder, actress Shay Mitchell. This year, the biggest focus for Béis is diversification, president Adeela Hussain Johnson and vp of brand and creative Liz Money told me.
"We can't be too heavily reliant on Shay, on social and paid media, or one product category. The downside of losing one of those is huge as you grow," Hussain Johnson said. Money said that Béis would be doing a pop-up later this year, and is also looking to test new marketing channels this year, such as podcasts, connected TV and direct mail. 
Lastly, Béis also recently started testing out campaigns with other influencers, in addition to Mitchell. As Money put it, a key challenge for Béis is how to ensure the brand lives beyond its famous founder. 
Maintaining a close relationship with customers while scaling is an ongoing challenge
In the early days, when a DTC brand consists of a founder and maybe two full-time employees, keeping in contact with customers is much easier. The founder has to do it all: serve as a de-facto influencer for the brand, respond to customer service complaints and manage social media accounts.
But maintaining that close relationship with customers — who often serve as a critical source of feedback — gets harder as a brand scale. It's something that many of the executives I spoke with said they think about day in and day out. McCormick said, for example, that she still blocks out an hour every Friday to call Bite customers.
Michael Wieder, CMO and president of baby and toddler gear brand Lalo, said that the company tries to maintain that personal touch in its customer service as it scales.  For example, Lalo might work with a customer who decides to return their high chair or other Lalo product to donate it to a local organization of their choice.
Still, customer feedback is critical to ensuring a brand can live beyond the popularity of one hero product or viral marketing moment. Meghan Knoll, senior vice president of DTC at Bark, said that customer feedback has been critical to Bark's product development.
Bark started out as a subscription-only service of dog toys. Several years ago, Bark released a line of toys called Super Chewer, in response to customer feedback. "Toys not tough enough' was one of our top cancellation reasons, and so we realized there was a need of our customers that we weren't fully serving often," Knoll said. 
Now, Knoll said, the key focus for Bark is to become more than just a toy company. Bark has recently gotten into dental chews and dog food and selling customers on new product lines, Knoll said, depends upon having a close relationship with existing customers.
"I think it's a testament to [the] relationship we've built with customers over the years that we are able to have that conversation in a natural way," Knoll said. 
What I'm reading
Forbes examines how SMS is becoming a more important part of brands' marketing strategy, with soap company

Dr. Squatch

claiming that

text messages

now drive 15% of the company's revenue. 

Over the past year, demand for

Instacart's

delivery services have slowed, while some top executives have departed. Now the company is betting on

Instacart Platform

, a new set of software and advertising tools, to get grocers excited again, the New York Times reports.

Bootstrapped brands like

Droplet

and

Cover Story

are increasingly turning to crowdfunding platforms or alternative lenders like Clearco to fuel their

next phase of growth

, Thingtesting reports.
What we've covered
Member exclusive:

Chinese condiment brand

Fly by Jing

has gone from a coveted online-only brand to selling at thousands of grocery stores. Founder Jing Gao spoke about how the brand seeks to stand out in

national chains

like Target and Costco. 

DTC-focused marketplace

The Fascination

announced last week that it had been

acquired

by digital publishing vendor StackCommerce. 

Four years after opening its first store, furniture brand

Burrow

is finally reinvesting in brick-and-mortar expansion, with plans to

open ten new stores

over the next two years.