DTC Briefing: How growth marketer became the new much-coveted jack-of-all-trades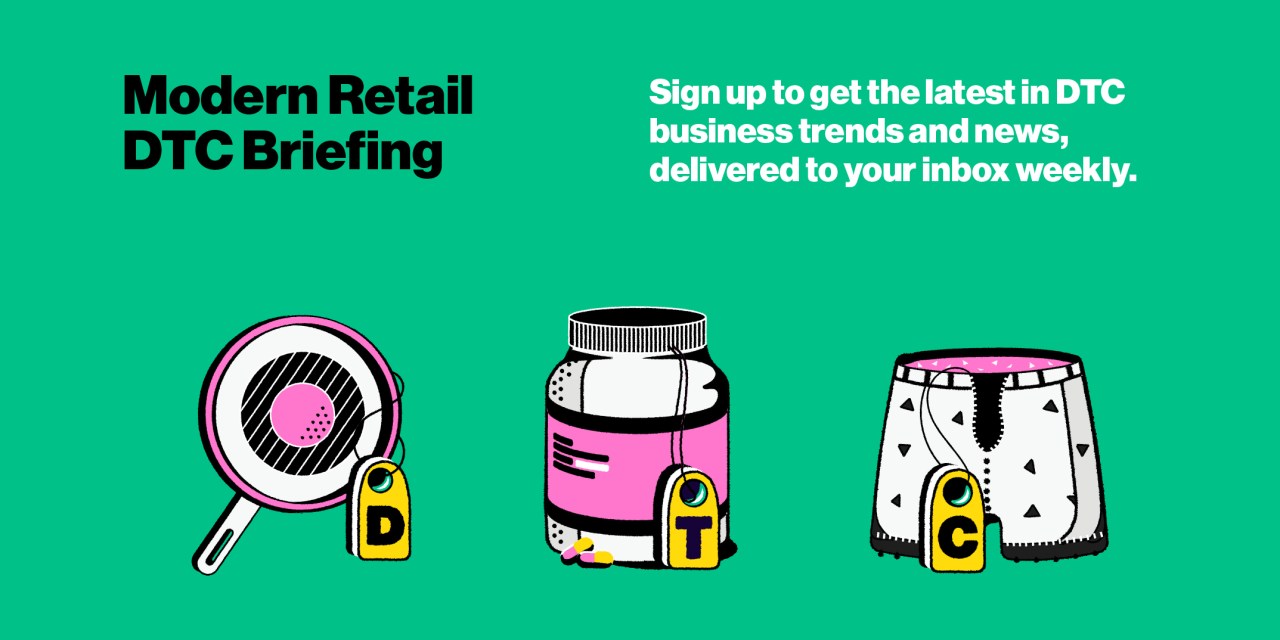 Ivy Liu
This is the latest installment of the DTC Briefing, a weekly Modern Retail+ column about the biggest challenges and trends facing the volatile direct-to-consumer startup world. More from the series →
This is the latest installment of the DTC Briefing, a weekly Modern Retail column about the biggest challenges and trends facing the volatile direct-to-consumer startup world. To receive it in your inbox every week, sign up here. 
For direct-to-consumer brands, one of the most important roles has long been the role of growth marketer.
The role might live under a variety of names — head of acquisition, head of growth — but essentially, this person is responsible for using a variety of marketing tactics to get people to buy more from a particular brand, while still keeping efficient customer acquisition costs. For a venture-backed direct-to-consumer brand that might be expected to driver 20%-30% of revenue growth month-over-month, it's vitally important to have a professional who knows what levers to pull to increase sales.
But as the digital marketing landscape has changed, what brands are looking for in growth marketers has also changed. They are expected to know how to test out a greater variety of marketing channels — like TikTok or podcasts — as DTC brands can no longer rely purely on Facebook and Google to drive revenue growth for years. They also have to be mindful of how the company is performing on a greater variety of metics, including customer retention or return on ad spend.
As such, when Michael Wieder, co-founder of baby brand Lalo, said that when he was recently hiring for a new head of growth at his company, he was looking for "someone that is willing to write a playbook, not follow a playbook."
DTC investor and strategist Nik Sharma, when asked how the growth marketing role has changed, said that "five years ago, if you knew how to buy Facebook ads, you were hired for growth." Today, he said a growth marketers might be expected to work on a variety of marketing tasks — like media buying and developing different creative. They might also be expected to assist with other parts of the customer journey that DTC brands have realized have can greatly affect conversion, like testing different landing pages.
"It's the new 'social media manager' in the sense that this one title equals eight to nine different jobs," he said.
Mark Chou, founder of consultancy Bradhurst Ventures, said that when he is helping brands hire for a growth marketing role, he advises companies to look for someone who is multi-disciplinary.
"I personally don't gravitate towards candidates, particularly for leadership roles, who were just an SEM analyst, and then they were a search manager, and then they were a VP of search," said Chou, who formerly held the title of VP of growth marketing and e-commerce at luggage startup Away, in addition to other roles.
What different marketing-related roles a candidate has had is not as important; just simply that they don't only specialize in one channel or one tactic. "It demonstrates to me whether or not people are able to translate a certain type of knowledge, and baseline of experience, and learn new channels," said Chou.
Chou added that what's also changed about the growth marketing role at DTC startups is that this person is increasingly expected to work with multiple departments, like public relations or merchandising. Startups have increasingly come to realize just how much say , a big profile of the company's founder, can increase conversion rates, when paired with the right media tactics.
It's easier said then done though to look for a candidate who is multi-disciplinary. What's also tricky about hiring for growth marketing related roles is that tactics and channels fluctuate wildly. After all, one of the most important new marketing channels today, TikTok, didn't exist a few years ago.
"The very nature of marketing these days is that the change is constant," Chou said. As a result, he said that growth marketers need to be prepared to "regardless of how the future evolve — and we know it will —  they need to be capable of picking [new channels] and learning, and they won't feel like their hands are tied to one tactic."
Neighborhood Goods' new CPG experiment
Next-gen department store Neighborhood Goods is piloting a new way to help shoppers to discover food and beverage products. 
Rather than simply giving these startups dedicated shelf space, Neighborhood Goods will incorporate some of these products into dishes at its in-store restaurants, starting at its Austin, Texas location. It's a new concept Neighborhood Goods is calling The Marketplace. For example, Fly by Jing's Zhong sauce will be incorporated into a cocktail. The restaurant will also sell a burger with a rub made with Parlor coffee. 
Neighborhood Goods CEO Matt Alexander said that incorporating CPG products into its restaurant was something that the company had long wanted to experiment with. Neighborhood Goods has a restaurant in all three of its locations — in Austin, Plano, Texas and New York City. But Neighborhood Goods initially added a restaurant to its stores to encourage people to stay and linger — as well as to experiment with promotions like, get a free glass of wine with a purchase of Rothy's shoes.
Alexander said that this year, a priority of Neighborhood Goods is to pursue more "playful initiatives," given that last year, the company had to think primarily about safety. Neighborhood Goods experimented with online initiatives like The Commons, a program aimed at giving a platform for businesses impacted by the pandemic. It also let some restauranteurs come in and host pop-up delivery kitchens in its stores, and started featuring more products from in-demand companies, like Tonal fitness and Outer, an outdoor furniture brand. 
Still, Alexander said that revenue was ultimately up 100% year-over-year, and now, the company is eager to get back into growth mode in 2021. 
"We are getting back into expansion, getting back into ideas like The Marketplace where we are actively sort of experimenting and testing new ideas again, he said. 
What I'm reading
A long-read from the Business of Fashion on how

Everlane

 

is trying to rebound from the past year, during which the company was criticized for not doing enough to support sustainability and racial justice, and also accused of union busting. 

Business Insider checks in with how companies that joined the SPAC boom, like Tattooed Chef, Hims & Hers, and BurgerFi,

are finding life on the public market

. 

More intel on what type of clothes people want to buy this summer,

courtesy of the Wall Street Journal

: Sandals, dresses and blouses are in, and people want versatile items. A Macy's exec said "indoor/outdoor" was one of the top search terms on the company's website right now. 
What we've covered 
Speaking of volatility in digital marketing, some direct-to-consumer brands are increasing their TV advertising spend, particularly across streaming and CTV, as they are in search of Facebook and Google alternatives.

Wholesale-dependent brands

embraced direct-to-consumer

in 2020, and now, they refuse to go back to a world in which retailers have all the power. This year, they aren't giving up wholesale accounts entirely, but they don't want their entire business to depend on one or two retailers. 

Nobull, an athleticwear startup launched by two former Reebok employes, first launched in 2015 with a focus on CrossFit. Now, they're trying to go after athletes in other sports, with a swim collection set to launch next month. Here's how

Nobull is going about product expansion

.