DTC Briefing: As more platforms launch, the DTC-marketplace sales strategy evolves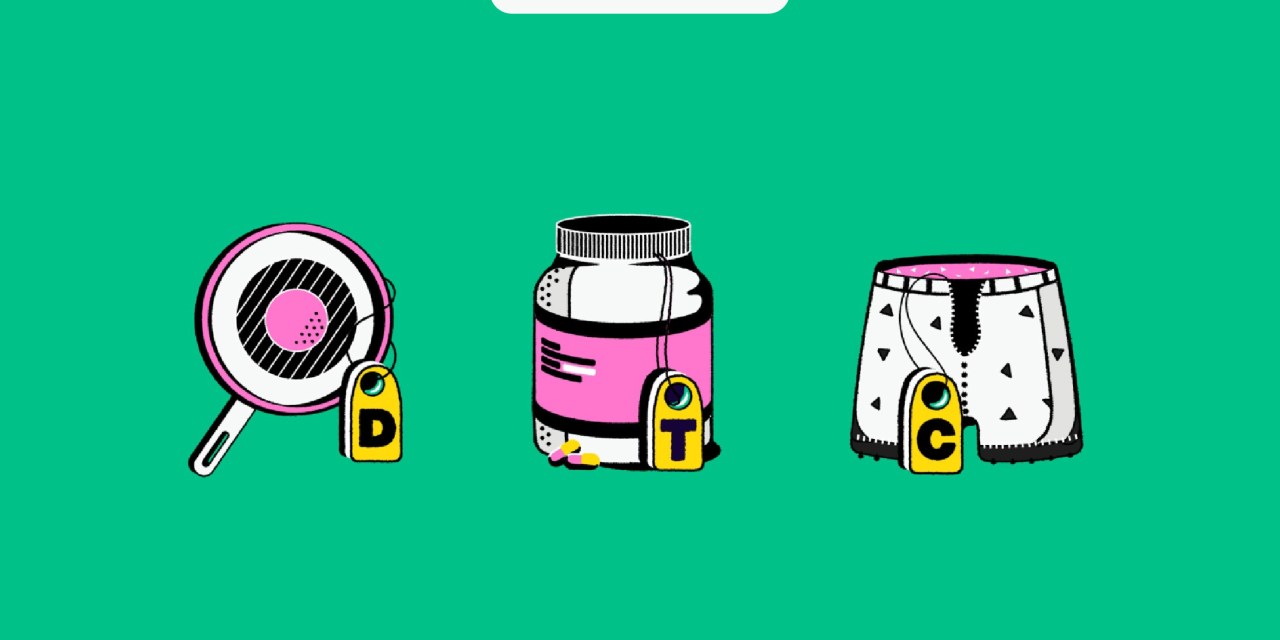 This is the latest installment of the DTC Briefing, a weekly Modern Retail+ column about the biggest challenges and trends facing the volatile direct-to-consumer startup world. More from the series →
This is the latest installment of the DTC Briefing, a weekly Modern Retail column about the biggest challenges and trends facing the volatile direct-to-consumer startup world. To receive it in your inbox every week, sign up here. 
Five years ago, if an investor asked an e-commerce startup what their marketplace strategy was, typically they were referring to what their Amazon strategy was.
Amazon still is, of course, the most dominant marketplace in U.S. e-commerce but within the past several years there has been an explosion of new specialty marketplaces through which e-commerce brands can also sell their products. That includes marketplaces that are focused on one or a few verticals, like Grove Collaborative or Chewy, which focus on eco-friendly home essentials and the pet care industry respectively. There's also an increasing array of apps and websites that try to differentiate themselves based on speedy fulfillment like FastAF, which offers delivery in two hours or less. 
As a result, e-commerce brands have more options than ever before when considering where to sell their products online. With this explosion of marketplaces, DTC brands are also becoming more receptive to selling through other websites beyond their own. Rather than trying to stay DTC as long as possible, many startups that start direct-to-consumer — particularly in consumables like food and personal care products — are starting to sell their products through other marketplaces within a year or two of launch, to build brand recognition as quickly as possible. 
"When brands opt out of marketplaces, they cede market position to competitors," Chris Cantino, investor at Color Capital, said in an email. 
I spoke with founders and investors about how the DTC brand marketplace strategy has evolved. Here are some of the highlights:
Product category determines distribution strategy: What category a brand sells determines how quickly they will expand to both physical retail, as well as additional online marketplaces. Cantino said that "lower-price commodities that require higher purchase rates…are better suited for early entry into marketplaces." On the flip side, he said, brands that sell more expensive items like fashion and apparel are better suited to prioritize their own DTC channel first.
Taran Ghatrora, co-founder of personal care brand Blume, said that in considering what retailers and online marketplaces to sell through, "we want our brand to be as accessible as possible."
Many of Blume's customers are teens — the company sells period care items, in addition to skin care products — so Blume has prioritized striking partnerships with marketplaces and retailers that have a large base of Gen Z customers. One of the first wholesale partnerships Blume secured was with Urban Outfitters, and the company now sells its products through a number of other retailers, including Ulta, Sephora Canada and Amazon.
Because Blume's products are often ones that people want to restock the same day they run out of them, Blume has also experimented with selling some products through FastAF, which launched last year and offers two-hour delivery in New York, Los Angeles, San Francisco and Miami. 
Values-driven marketplaces are garnering interest: Ghatrora said that "values alignment" is the most important factor when Blume is determining what new retailer or marketplace to sell through. 
"As a consumer myself, a lot of us are looking for curation," said Ghatrora. "What I mean by that is trying to be more conscious if products are vegan, if they are cruelty-free, the impact on the environment" she said. As such, she said that Blume prioritizes partnering with retailers and marketplaces that make it easier for customers to filter out products based on what traits they are looking for.
At Sephora Canada, for example, Blume is listed as a "certified clean" beauty brand. In addition to its traditional retail partners, Blume also sells some of its products through The Verticale, a marketplace that curates brands based on whether or not they meet certain values, such as using ethical production or reducing waste in the manufacturing process whenever possible.
Some of these value-driven marketplaces also offer other benefits beyond just reaching a new set of customers. Grove Collaborative, for example set a "Beyond Plastic" initiative last year, in which the marketplace said it would remove plastic from every single product it sells or makes by 2025. As part of that initiative, Grove Collaborative has monthly zoom meetings in which it gives the brands who sell through its marketplace tips on how to eliminate plastic in their supply chain, according to Curie founder Sarah Moret. Her natural deodorant and skin care brand started selling through Grove Collaborative in November. 
"We have had the opportunity to learn a lot through Grove and as a result we have made a lot of changes through our supply chain, "Moret said. 
Amazon is an inevitability: Despite the rise of these specialty-driven marketplaces, many of them are still niche sites relative to Amazon. As such, DTC brands increasingly see selling on Amazon as an inevitability."I feel like there was a shift maybe two years ago, where [before] Amazon was scary and everyone would advise you not to go there," said Moret. She said that she decided to launch an Amazon storefront roughly 18 months after launching Curie because the reality is "there are a ton of customers on Amazon and a lot of people are buying their personal care products on Amazon."
Rather than ignore Amazon altogether, DTC brands increasingly want to take advantage of the e-commerce giant's volume. And many of them, like Curie, are launching on Amazon a couple of years after launching their brand. 
But, they're still trying to offer incentives to direct customers back to their own site. Moret said that her brand doesn't offer all of its products on Amazon, and that Curie will wait to add a new product to its Amazon storefront until that product has been on the Curie website for at least six months. 
"I would say it has worked well for us, we haven't seen cannibalization of our own customer base," Moret said.
Acquisition in the resale space heats up
A number of resale startups have gone public within the past year (ThredUp and Poshmark) or have publicly said they are looking at going public (StockX). With thatm acquisition interest in the space is starting to heat up.
ThredUp announced its first international acquisition yesterday: Remix Global, a resale startup with roots in Central and Eastern Europe, for approximately $28.5 million. A ThredUp spokesperson declined to comment further on the acquisition, citing the company's upcoming earnings call in mid-August.
As I've previously written about, ThredUp and its biggest competitor Poshmark, have primarily been focused on expansion via internal efforts. Poshmark expanded into Australia in February, and has also been expanding into new verticals like pet products. ThredUp, meanwhile has been trying to attract new users by offering its resale services to national retailers. Fabletics is the latest brand to partner with ThredUp on resale, which the two companies also announced on Monday.
ThredUp's acquisition, combined with Etsy's acquisition of Depop in June, signals that the acquisition spree in the resale space is just getting started.
What I'm reading
What we've covered
Following in the footsteps of Figs, more startups are trying to build a business around

selling apparel and gear to healthcare professionals

.

 

Rosé sales peak during the spring and summer, so brands like Yes Way Rosé have to come up with creative ways to get people thinking about the drink all year round. Inside the

brand's seasonal marketing strategy

.

Big-box retailers are

betting on new brands

to drive sales this back-to-school season. They're increasingly launching new private label apparel lines, and carrying more products from startups that cater to teens and tweens.