DTC brands are sitting out the first wave of store re-openings in Texas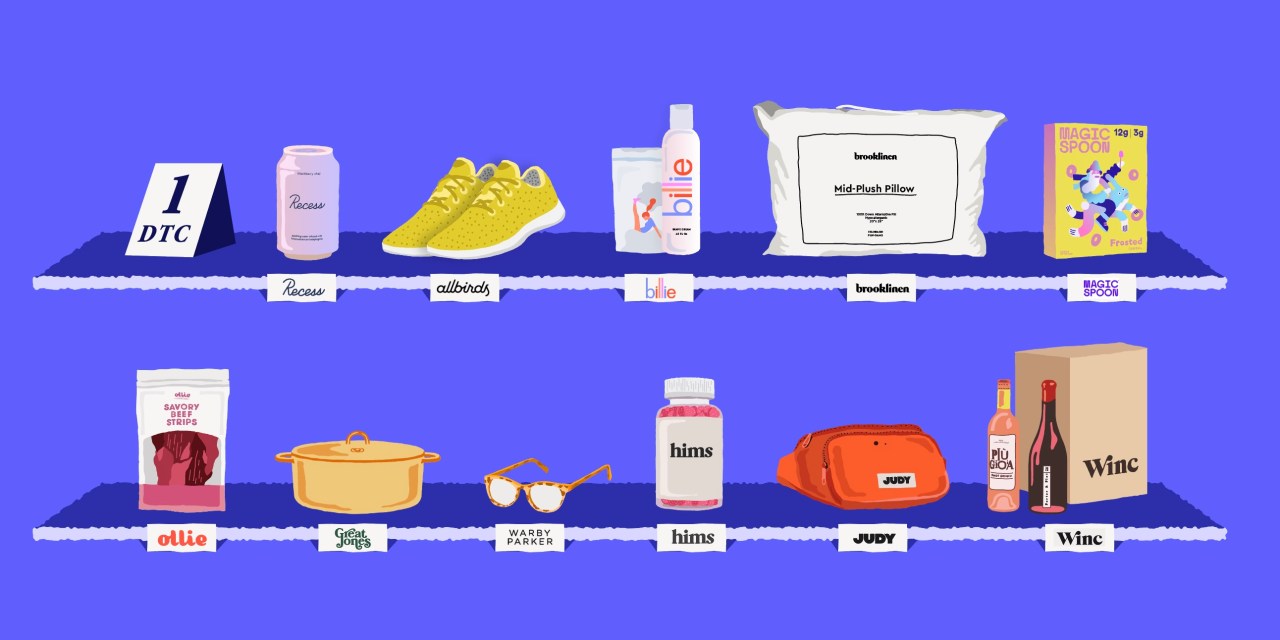 This is the latest installment of the DTC Briefing, a weekly Modern Retail+ column about the biggest challenges and trends facing the volatile direct-to-consumer startup world. More from the series →
Direct-to-consumer startups have been thinking for weeks about how and when they want to re-open their stores. But as the time has come to re-open locations in some states, no one has any better idea of what the right path forward is than they did six weeks ago.
Last Friday, Texas allowed malls and retail stores to re-open with 25% capacity. While other states allowed retail stores to re-open before Texas, it was the first notable ordinance for DTC startups, as cities like Austin and Dallas are some of the first places that DTC companies open stores in outside of New York, San Francisco, and Los Angeles which are still ordering retail stores to remain closed. (Though, California is letting stores open for curbside pick-up today.)
But, by and large, DTC startups are not rushing to open their doors. Four direct-to-consumer brands with stores in Texas — Away, Outdoor Voices, Mizzen+Main and Lively — said that they had not yet opened their Texas stores because they were still crafting a strategy for re-opening. Cowboy boot company Tecovas, which has five stores in Texas, has only one store in Austin open for curbside pickup while the rest remain closed.
There's a few unique considerations here for direct-to-consumer startups compared to legacy retailers. For one, given that many rely predominately on digital sales channels, it may not hurt them as much as brick-and-mortar retailers with hundreds of stores. Second, because many of DTCs pride themselves for crafting an image as a socially conscious brand, their customers may react more negatively if they feel like a startup is opening its stores too quickly in an attempt to sell more product. Lastly, no retail company knows exactly how quickly customers will come rushing back to malls and retail stores, and as such many startups seem to want to wait and see how the first wave of re-openings go before making the decision themselves to re-open.
One startup that has decided to move forward with re-opening is B8ta, which has 22 stores predominantly in North America. B8ta is not a direct-to-consumer startup itself, but rather is a retail-as-a-service startup that essentially lets companies sell their products within b8ta's stores for a fee, and then those companies keep 100% of sales. Part of B8ta's pitch to brands is that its stores, which sell primarily electronics, do a better job compared to traditional retailers of educating customers about the product and allowing them to do a hands-on demo before buying. So, unlike DTC startups that started online, stores are the lifeblood of B8ta's business.
Over the weekend, B8ta decided to quietly re-open its stores in Houston and Austin. It didn't email customers about the openings, in order to see which customers would organically come back to stores. Unsurprisingly, foot traffic is slow. B8ta's Houston store is located in an indoor mall where 80% of the stores remain closed. The location had 26 visitors on Saturday, and 14 on Sunday. Norby said on Twitter that before the coronavirus, that location averaged 1,000 people per weekend.
"It's weird to be in a really big space where there is almost nobody there. You've got the music playing in the background and it is almost echoing a little too much, it's quiet, it's dark. It's like nothing else I've been in shopping wise," Norby said. 
Although b8ta's Texas stores are allowed to operate at 25% capacity, b8ta has decided for now to only let in one person or one group per associate. That way, the associate can keep track of what the person touched in the store, and sanitize it as soon as they leave.
"We started thinking about sanitation as soon as we closed our stores in March," Norby said. "I think every store should have one associate per customer or group of customers that came together. I just can't imagine a safe shopping experience any other way right now."
Customers can book appointments ahead of time, but they are not required to. And b8ta is requiring customers to wear masks before entering the stores. In Houston, b8ta turned away 55 people at the door for not wearing masks. "We felt like that was the best thing for associates," Norby said. "I don't think it's enough to say that only associates should be wearing mask, i think the customer should be as well." 
The foot traffic that B8ta is seeing right now isn't sustainable long-term. But, there are some bright spots that may comfort other DTC startups looking to re-open their stores soon. Norby estimated that B8ta's Austin store on Monday had its best sales day since December 23 or 24. Even though there were only a dozen visitors in stores, "everyone that came in was ready to buy and spend a lot," Norby said. Some customers came in to buy Mother's Day gift, while a few customers came in to buy a one-wheeled skateboard; it's not normally B8ta's best seller, but Norby said customers that came in to buy it said they were unable to find it anywhere else. "We don't usually get that kind of traffic — it's a different kind of traffic for us but I kind of enjoyed seeing people using our store more intentionally." 
For DTC startups, b8ta's experience highlights a few key things they need to be thinking about, if they haven't already, as they prepare to re-open. One, how many customers they are willing to have per staffer in each store. Second, just how much customers should be allowed to touch and feel product, and how often they need to sanitize those products. A number of larger retailers including Gap and Kohl's have said that when they re-open stores, dressing rooms will be closed for the time being so they can more easily keep an eye on what product is being touched. And lastly, how to provide good customer service to shoppers who know exactly what they want to buy, and want to get in and out as quickly as possible.
Norby said that it's still too early to glean too many learnings from the re-openings of B8ta's Austin and Houston stores, but the company remains ready to re-open or open just for curbside pick-up in cities that allow it. 
"For our entire company, it just felt really good to have something open again," Norby said. "I was emotional in the store yesterday, it was just so nice to be back there with people from our company in the same space."