At NRF, Alibaba pitches itself as the anti-Amazon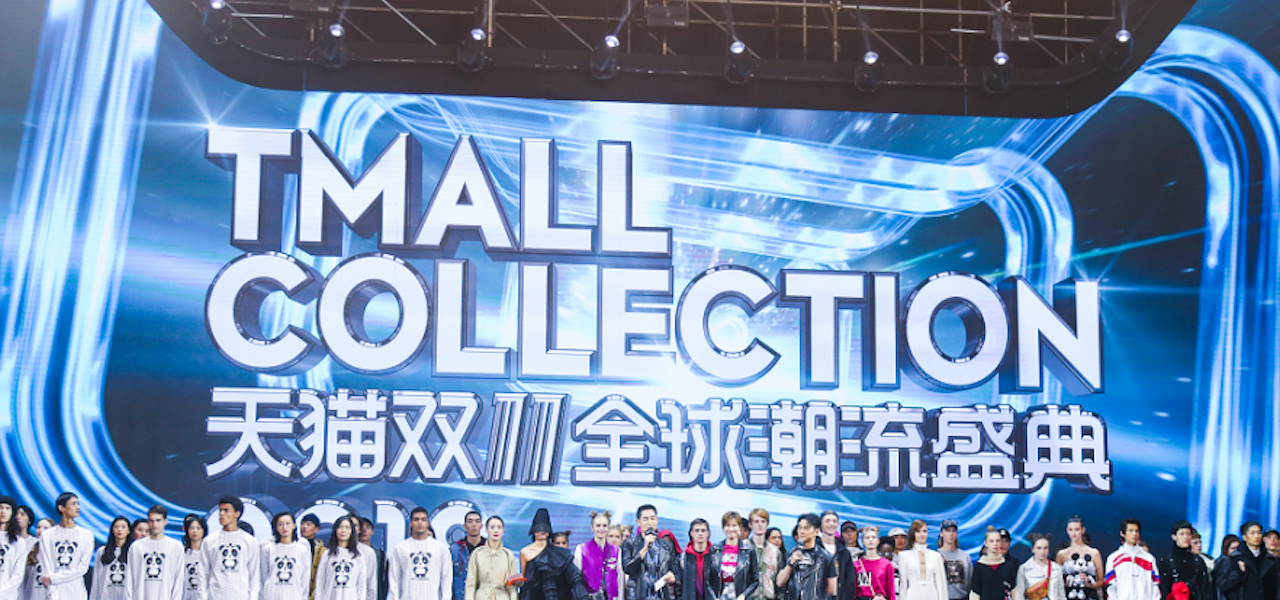 Without so much as saying it, Alibaba is trying to make clear to U.S. companies that it is not simply the Chinese version of Amazon.
At the National Retail Federation's big show in Manhattan this week, the Chinese-based e-commerce giant sat down with Erick Haskell from DTC shoe brand Allbirds to talk about how brands can enter the Chinese market. Amazon certainly dominated the conversation's subtext.
Christina Fontana, Alibaba's Tmall's head of fashion and luxury, said the company is "building technology platforms and services that allow brands to speak directly to their consumers." She highlighted the data the company shares with companies selling on the platform, as well as the various opportunities to promote products — be it via live-streaming or during events like Singles Day. Her pitch was clear: China is "the largest retail market in the world," she said, and Alibaba is an obvious way to access that population. It currently exceeds 755 million active users.
Allbirds is certainly a provocative brand choice for Alibaba to highlight. In the U.S., the shoe company has built a name for itself as a thriving direct-to-consumer brand. It has also actively refused to be on Amazon — even going so far as to call out Amazon for copying its shoe design but not its stance toward sustainability.
Meanwhile, Amazon has been trying to seem more amenable to more retail companies. The U.S.-based e-commerce giant is at once trying to woo brands onto its platform, while supply very little customer data, while also building its own branded products to compete. For many companies, it's necessary to have an Amazon presence given its ubiquity in North America. But others, like Allbirds and Nike, have taken public stands against the platform.
Despite its Amazon headaches, Allbirds' ultimately opted to be on Alibaba for its Chinese launch. "It was unthinkable to not have a presence in Tmall," said Haskell, the shoe company's president of international. "We've been able to build a look and feel that's an Allbird's experience [on Tmall]," he said.
This was all part of an increasing push on Alibaba's part to get more U.S. traction. Earlier this year, the company opened up its B2B platform to U.S. sellers. It made a big marketing and PR push at launch last summer to get more businesses familiar with its services.
The alliance, however, makes some sense — Amazon notwithstanding. Allbirds' decision to use the Alibaba commerce platform for its China launch could also be indicative of a larger shift. More digitally native brands that were once considered direct-to-consumer only are realizing that in order to scale they need to make strategic retail partnerships. China represents an untapped market for many companies, but it's so very difficult to penetrate. Before entering Tmall, said Haskell, "[Allbirds'] brand awareness in China was relatively low — extremely low." Starting on Tmall, he reasoned, was a necessary way to get more people to know about the company.
Despite the fact that more brands are going to need help to build sustainable paths to growth, Amazon will likely continue to be a hot topic for retailers.
Alibaba seems to be tailoring its U.S. messaging around this. Its pitch isn't about tapping the hard-to-enter Chinese market, but also about all the ways it works directly with brands.
"Alibaba is different to other e-commerce platforms," said Fontana, alluding to Amazon, seemingly. "We don't actually sell anything," she said, referring to other e-commerce companies that build out their own brands and products. "Anything we create is to help brands."