As the DTC space gets more competitive, branding agencies are forced to evolve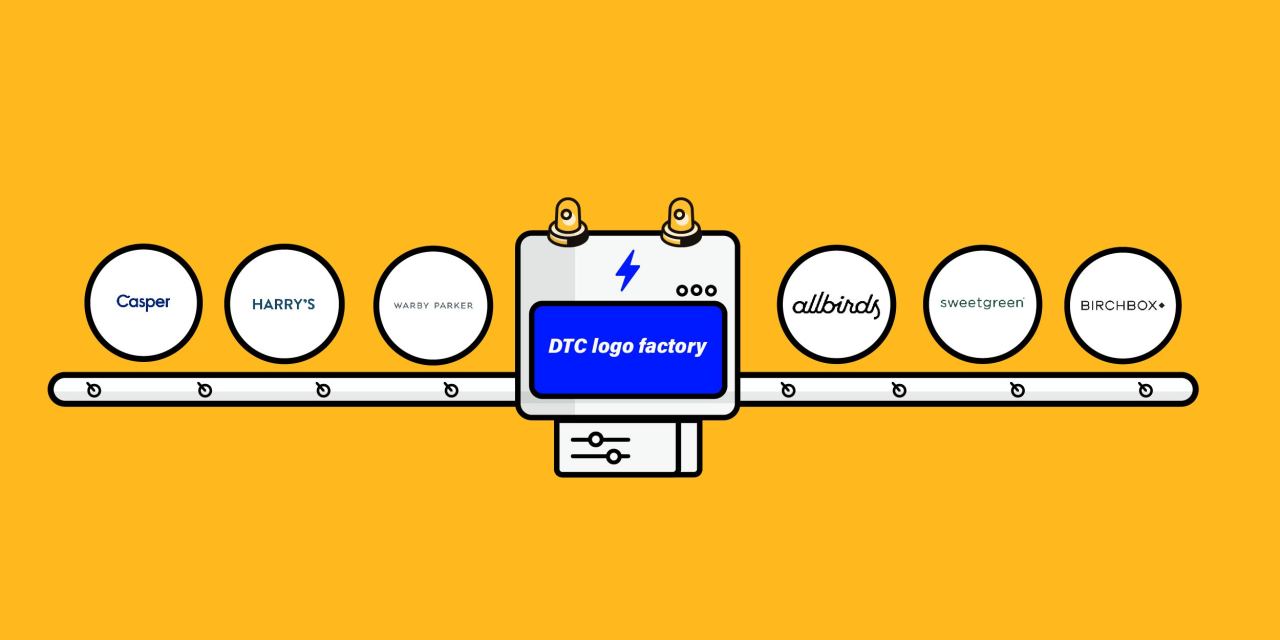 For Sierra Tishgart, co-founder of cookware startup Great Jones, Pentagram was the agency that designed Great Jones' logo, website and packaging. But since then, Tishgart and her co-founder, Maddy Moelis have gone back to Pentagram to do everything from craft a pitch deck to help them make recipe pamphlets.
Startups are leaning on agencies to help them do more than ever before. Red Antler, which, as a branding agency did work for Casper and Allbirds, launched a performance marketing arm in November called Good Moose. Red Antler co-founder and CEO JB Osborne said the firm heard from its branding clients that they were struggling to find good performance marketing agencies to work with.
As the direct-to-consumer space is getting more competitive, startups are expanding into channels like physical retail and TV quicker than they previously did, to ensure that they get a jump on their competitors. For example, while Everlane took six years to open its first store, Away took just two years. As more startups crop up, their needs are changing. And as the brands have evolved, so too are the agencies that service them.
For example, Bullish, a hybrid agency and investment firm that's taken equity in startups like Harry's and Casper, started dabbling in design, and launched a design practice last year. One of its first clients was DTC pet food brand NomNomNow, which worked with Bullish on a rebrand that is set to launch next month. 
The decision by Gin Lane, which built a name for itself as one of the go-to branding agencies for early-stage startups by working with Harry's and Hims, to shutter its agency work and launch its own brands, also created an opening in the market for newer players.
As the DTC startup space has become more crowded, it's presented a few challenges for agencies. One, it's getting  harder for startups to design a website that doesn't rely on at least some of the same design principles as competitors. When Casper launched back in 2014, it was one of the first bed-in-a-box startups, so the fact that it delivered its mattresses in a branded, colorful box was unique. Now, with an estimated 175 online mattress startups on the block, that's no longer a novelty. 
Second, startups are having to think about expanding to new channels more quickly than ever before, in order to ensure that they get the word out about their company before their competitors. That makes it more critical for brands to ensure they have a few guiding design principles, to ensure that they have a cohesive voice and look across channels, and have an agency partner that can guide them on best practices.
"If you were a startup that had raised a few million dollars, you weren't thinking about running TV ads for like a couple of years at best," Osborne of Red Antler said. "Now we've seen companies that within like four to six months, if things are going well, they're testing TV, they're testing OTT …the brand needs to be ready to flex and scale at a pace that is different than what it used to be."
"Startups want to get their funding locked and they need to have a seed round of financing, and so there's a pressure for them to have this [idea] feel real, quickly." said Emily Oberman, a partner at Pentagram's New York office.
A logo or marketing campaign is typically the most noticeable product of agencies, but they've always worked on more than just that. Red Antler, for example, worked with Casper on the design of its stores before the company ever opened a physical retail space. Many branding agencies will also work on helping a startup define their company values and voice. 
Osborne said that Red Antler decided to launch Good Moose in part because it heard from companies that it had worked with pre-launch that some of the creative assets Red Antler had designed for them made up some of their best performing ads on channels like Facebook and Instagram. Since launching in November, Good Moose has worked with more than 25 clients.
While Good Moose lives as a separate agency, it was a "missed opportunity" Osborne said, to not work with companies on their performance marketing, and to in turn help Red Antler, "optimize the story across the consumer funnel and make sure that we're getting smarter along the way."
Meanwhile, Bullish has had to move in a somewhat opposite direction as Red Antler. Brent Vartan, co-founder and managing partner at Bullish, said the firm felt like it was missing out by not assisting startups on design from the get go.
"Design is inherently about the relationship between people and things," Vartan said. "The whole bet here is that if we can get this stuff in earlier, the companies will be more sustainable, more profitable."
For agencies like Bullish, Red Antler and Pentagram, it's especially important that they help their clients develop a solid brand that in turn will get them to profitability, because they often take equity in startups in exchange for their work. Osborne said that in recent years, Red Antler has started to work with more startups before they even raise a venture round, and will also help them try to figure out who the right venture partners are for them.
But it's only going to get more difficult for agencies to ensure their clients stand out, not only as more startups launch, but also as bigger brands release their own products to compete with DTC brands. Target, for example last week launched a luggage line that drew comparisons to Away.
"The consumer brands who were in my opinion, very slow to catch up, are catching up and they're launching businesses that are mimicking the direct consumer model, but more importantly, the direct consumer aesthetic," Osborne said. "And to me that really blows it up, because you're no longer playing with startup trends."