As store closures mount, an unprecedented amount of retail space will be up for grabs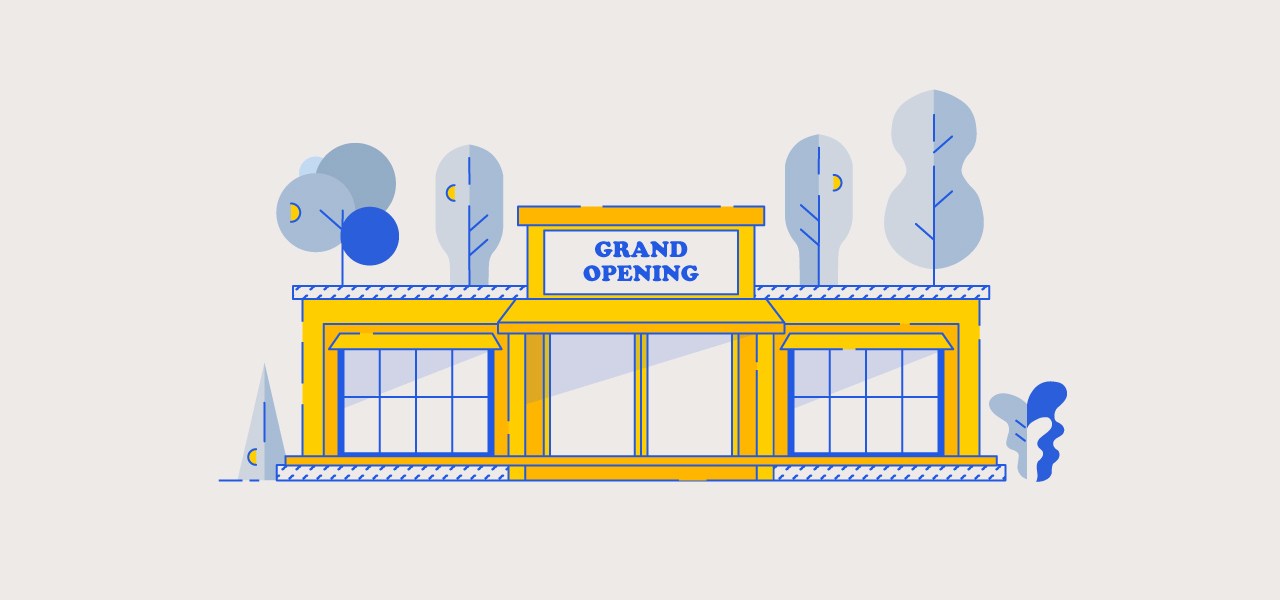 Before the coronavirus, the number of retail store closures in the U.S. was steadily rising each year. But now, they could grow exponentially as all sorts of brick-and-mortar retailers have seen their sales collapse over the last couple of months.
Consulting firm Coresight Research released a study this week projecting that the number of permanent store closures in the U.S. could reach 20,000 to 25,000 this year. That would be more than double the number of permanent store closures Coresight recorded last year at 9,300. Thus far in 2020, the firm has recorded a total of 4,005 announced closures by retailers. Coresight also predicts that 55% to 60% of stores closed this year will be ones based in malls.
While it's too soon to say what will happen to all of the empty storefronts, the coronavirus will likely accelerate some trends. For starters, malls had already sought to attract more non-retail tenants, like gyms and restaurants, as well as more experiential tenants like entertainment or gaming spaces. Some of the stores outside of malls may be snapped up by chains that were in expansion mode before the coronavirus, like Aldi, Lidl as well as Amazon. Store closures also give digitally-native brands an opportunity to negotiate with landlords — and potentially sign shorter term leases.
The current crisis
Before the coronavirus outbreak, there were signs that the United States was over-retailed. It's been estimated that the United States has 23.5 to 46.6 square feet of retail space per person. Other countries like Germany and Mexico have significantly less than that, at estimates of 2.4 and 1.5 square feet of retail space per person respectively.
"Your department stores and your specialty apparel retailers, these are the two areas that have over-expanded in the last 20 or 30 years," said Marie Driscoll, managing director of Luxury and Fashion at Coresight Research. Department stores have such large store fleets — Macy's had 839 during as of the fourth quarter of 2019, while JCPenney has about 850 — in part because for a long time, they were considered the "anchor tenants" of malls.
Now, as many of these mall-based retailers are filing for bankruptcy, they are having to close a large number of stores in order to reduce costs enough to stay operational. JCPenney, which filed for bankruptcy in mid-May, said that it would be closing about 154 stores permanently. Victoria's Secret, which was struggling before the coronavirus but had a takeover deal with Sycamore Partners fall through due to the pandemic, said it would be closing about 250 stores in the U.S. and Canada.
A new mall mix
As the fortunes of apparel-based retailers continue to worsen, malls are taking steps to ensure that they dedicate less space to them in the future. Don Ghermezian co-CEO of New Jersey shopping complex American Dream told CNBC in April that the mall would be moving toward a mix of 70% entertainment-based tenants, and 30% retail tenants. Initially, the mall had planned on having a mix of 55% entertainment tenants and 40% retail tenants. Restaurants have become increasingly popular in shopping malls in recent years. According to a study from real estate firm Cushman & Wakefield, 20% of square footage in the average mall in 2019 was dedicated to food, beverage, and entertainment, up from 20% in 2006.
Bryan Gildenberg, svp of commerce at Omnicom Retail Group, also predicts that malls will dedicate more space to primary care clinics, or other health care concepts as insurance companies and health care providers seek to build more spaces where certain procedures can take place, outside of hospitals. The Mall of America, one of the largest shopping complexes in the U.S., did this last year, opening a 2,300-square-foot walk-in clinic in conjunction with the University of Minnesota.
"It wouldn't surprise me at all if some number of these malls that run into trouble as entire unites get turned into health care facilities as a result," Gildenberg said.
One other option, for malls that still want to have some retail tenants but don't want to sign a five-year lease with a distressed apparel retailer, is to dedicate more space in the mall to digitally-native brands that want to sign short-term leases. New York City's Hudson Yards has done this, dedicating the second floor of the mall to stores for digitally-native brands.
The advantage of attracting digitally-native brands, said Driscoll, is that malls can often get them to sign to shorter-term leases, say six to 18 months, because oftentimes they are testing out physical retail for the first time. That way, the malls have a constantly rotating stream of new tenants, and offer something new to customers to get them to continue to come back to mall.
Beyond malls
While Coresight is projecting the majority of the stores that will close in 2020 will be in malls, not all of them will be. As such, that also presents opportunity for non-mall based retailers to snap up some more space. Some of the retail chains that have expressed interest in expanding their physical store footprint in recent years include European discount grocery chain Aldi, which hopes to have 2,500 stores in the U.S. by the end of 2022, up from 1,900 stores today. Dollar General had previously announced plans to open 1,000 stores in the U.S., So far, its business hasn't been hurt by the coronavirus, as its first-quarter sales in May beat estimates.
Then, there's Amazon, which has bought up other stores vacated by bankrupt retailers, like an old Toys 'R' Us store in Illinois, for its new grocery chain. Amazon was also rumored to be in talks with JCPenny to acquire some of its assets, like its warehouses, as online sales continue to grow.
"Both Amazon and other retailers are going to convert conveniently located retail space into e-commerce distribution space," predicted Gildenberg.