'An issue of direct replication': As more DTCs flood the market, the line between inspiration and copycatting blurs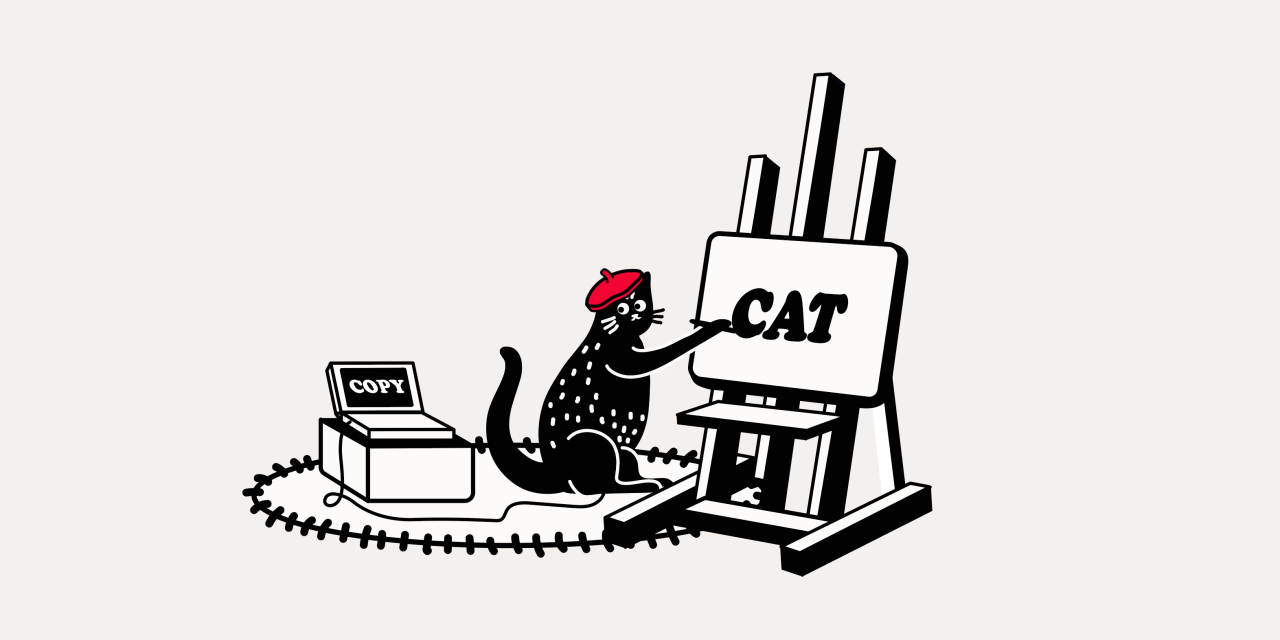 At first, it felt like flattery. Then, they felt it went too far.
In August of 2019, the Atlanta-based pet supplement company Goodboy launched with a series of products to help dog-related health problems. The site was clean, featuring green and orange colors, and asking shoppers to take a quiz to get a personalized assessment of what products they should buy. Then, the founders began noticing other sites doing similar things.
"It was hard to pawn it off as just inspiration," said co-founder Kari Sapp. "It was more of an issue of direct replication."
At its most egregious was PawVit, a U.K.-based company. Entire banner images were ripped, with only a dog's name changed. While packaging was slightly different, the product descriptions on PawVit's website were essentially identical to what was on Goodboy's website, in multiple screenshots viewed by Modern Retail.
"This formula is designer for our movers and shakers as well as our aging puppers who want to continue moving and shaking," described one of Goodboy's hip and joint formulas. PawVit's write-up was identical, save for an extra "e" in "aging" to make it compatible with the Queen's English. 
Goodboy spent $3,000 sending cease and desist letters over PawVit's plagiarized copy, and much of the site copy and product descriptions were taken down. (Modern Retail reached out to PawVit but did not receive a response.) But in their eyes, that was just the tip of the iceberg.
Over the last year, Sapp and her co-founder Stefan Lewinger began noticing employees from agencies like Red Antler and founders of competing companies suddenly making orders or testing out the quiz on the website — which, to be clear, is standard practice for any designer or founder checking out the competitive landscape. Then they noticed other companies updating their web pages with similar layouts, as well as startups launching similar products to Goodboy.
The allegations range from acutely specific to broadly vague. They include receipts of transactions from competing founders and design agencies. And they follow a trend that many other DTC brands have faced time and time again. Over the last year, a number of new pet-focused supplement brands have launched. Most have a similar aesthetic and website — some showcase user experiences that Goodboy's founders claim to be identical to theirs. In the world of consumer-facing branding, this is bound to happen, the founders agreed — but many of these recent examples just seem either too close together or too outrageous, in Sapp and Lewinger's eyes.
"It's important to note the real timeline," said Lewinger. As he described it, other DTC entrepreneurs began "snooping around" during Goodboy's pre-launch. In July of 2019, a few online publications wrote about Goodboy. "That's when we started to see direct submissions of our quiz from direct competitors," he said. Then, a few months later, other brands began popping up with the same features or color palettes.
Still, Goodboy maintains that business is good despite the increase of competitors. It's seen revenue grow 200% quarter-over-quarter for all of 2020, and it's on track to grow 300% in the fourth quarter.
A persistent thorn in founders' sides
These types of problems are anything but new. When one DTC brand proves a concept has traction, others flock to it like sharks in blood-tinged water. A little over a year ago, Modern Retail reported about the growing issue of branding copycats. Healthcare company Ro's co-founder Zachariah Reitano wrote a Medium post noticing that a new feature from competitor Hims looked a good deal like something Ro had pioneered. A number of other brands — from beverages to cookware — also began seeing an influx of similarly branded products. As one VC told Modern Retail at the time, "It's pretty lazy."
"I don't think it's an issue, and I think it's a waste of time to care," said Jesse Derris, an early investor in Warby Parker and founder of the communications agency Derris. "Each incremental step — each incremental company — is a derivative of something," he said.
Indeed, the unoriginality of digitally native brands has made its way to the news. As Bloomberg pointed out in September, even big conglomerates like Colgate are adopting brand aesthetics that look like, well, every other company on the market. Blands, as the piece aptly called them, is a company "claiming simultaneously to be unique in product, groundbreaking in purpose and singular in delivery, while slavishly obeying an identikit formula of business model, look and feel, and tone of voice." In short, it's every DTC brand out there with a minimalist feel and so-called slick branding. 
"We are swimming in a sea of sameness," said Derris. And in this sea of sameness, it's not always clear which company had the same color palette or packaging first.
Goodboy's website certainly relies upon some of the same design principles used by DTC brands that came before it, like an on-boarding quiz and clean Shopify-built interface. But, for the founders, the rate at which other brands are displaying even similar features and copy is disconcerting. There's a personal aspect, too, which highlights the travails that entrepreneurs outside of popular business bubbles face: They designed the website themselves and were only able to raise a small amount of startup cash locally. "It's the principle, to us," said Sapp. "Being a non-New York, non-San Francisco-based brand, it's disheartening that if you're not in that vortex, someone can step in and get a lot of inspiration from you and run with it."
Another company Goodboy's founders took issue with was New York-based Finn, which launched in September. While its product descriptions aren't as identical to its own, questions on some products' frequently asked questions looked strikingly similar. What's more, Finn went live with a product line very similar to Goodboy's a year after Goodboy launched. Finn's first products to market were labeled "calming aid," "multivitamin," "hip and joint" and "skin and coat." Goodboy, for comparison, offers "calming formula," "probiotic formula," "hip and joint formula" and "skin and coat formula," along with an additional "bladder and kidney formula."
Colin Darretta, co-founder of Finn, denied crafting the brand's offerings off of the business model of another. Finn is part of a portfolio of brands run by an umbrella company called Innovation Department. Darretta's first brand, an online supplement company called Wellpath, launched in 2015.
He said he hired the agency Gander to build out Finn's branding and packaging in June of 2019, before Goodboy had spoken to any press. He said he doesn't know how Gander went about its initial research, but that doesn't mean the agency didn't look at the competition. "It would be foolhardy if our design agency did not at least look at what [competitors] were doing," he said. In the early stages of Finn's planning, in fact, Darretta had sent the design team a list of competitors to look at, which he claimed did not include Goodboy. ("It's for a different audience — very different," he said of Goodboy.)
When asked about the direct copy duplication, Darretta said it's possible a copywriter made an erroneous duplication, adding that he does not condone plagiarism. He said that the company only launched a few months ago, and the text choices are constantly in flux. He said that much of the text on Finn's website is very different from when it launched in September. "It's not like it's been copy that's been in the public ether," he said. (He added in a follow-up email that the FAQs have remained the same and feature common questions; "These are the most obvious and frequent questions consumers ask of someone taking a joint support product," he said.)
The best types of brands, Darretta said, are iterative of past ones. When he initially launched WellPath, he checked the landscape then, too. "You better believe that when I started WellPath I went to absolutely all the best supplement companies, looking at how they were talking about things," he said. "I am going to leverage what else is out there. I think it's a crazy assertion to think you can create something from the ether." He also noted that WellPath has had a wellness-focused quiz for years that looks very similar Goodboy's.
According to Jim Dudukovich, an attorney at Bryan Cave Leighton Paisner, given the growing number of consumer-facing brands launching, situations like these are increasing. But, he added, proving a copyright or trademark infringement is often difficult. "If a competitive product has a completely different trademark, it might be difficult to prove likelihood of confusion," he said.
With that, a bunch of new entrepreneurs find themselves seeking out already-trod avenues. "What happens in business, particularly with startups, is that you don't want to do unnecessary work," said Dudukovich. "You typically have limited staff, limited funds, you're trying to launch a brand — the extent you can lift and shift, why not?" Which is to say: it's onerous to prove such things in court so some business may feel an incentive to piggyback. He described the situation as an unfortunate whack-a-mole.
According to Derris, it's usually not worth it to be litigious. "The opportunity cost involved and the head space involved — spending resources and time and energy — it's just not constructive," he said. He recounted working with a startup many years ago and finding a copycat overseas that not only cribbed copy but also used the same photos, which were of the first company's friends and family. It was an egregious example, Derris admitted, but also just another punch to roll with.
For Sapp and Lewinger, what's most difficult is seeing startups succeed because they had better cushioning and were riding the right wave. Finn's parent company, Innovation Department, just raised $3.7 million. It dubs itself a startup studio that builds out brands that grow, thanks to its newsletter program and audience building platform. "We didn't have proof [of our concept] yet, didn't have the track record of raising a ton of money before," said Sapp. "Then a company comes along that's already a spinoff of this well-oiled machine; you have this giant infrastructure behind you."
Still, they know they don't have many options. In addition to the $3,000 on cease and desist letters to PawVit, Goodboy spent another $2,000 consulting attorneys about the other examples. With $5,000 of startup money down the drain, they admitted it's likely not worth it to continue down that path. "At the end of the day, you're playing within the vague boundaries of copyright law," said Lewinger. "There's nothing else we can do."
Of course, Goodboy is not the only pet supplement company, nor is it the only area in the digitally native space to be seeing a boom. Look at other areas — like cookware, for example — and you'll find a bevy of new startups offering similar products on seemingly identical websites. Even older pet brands like Ollie (which sells dog food, not supplements) has a similar orange and green color scheme to Goodboy. The research leads to an infinite abyss of vague similarities across the board.
No matter what side of the debate a founder sits on, it brings up raw emotions. Twelve minutes into his conversation with Modern Retail, Darretta recounted a similar situation. "There is one brand that's done the same with Finn," he said. "The guy was the first to sign up, had been stalking our LinkedIn profiles. [The products] basically looked like ours and emulated them very closely, using the exact same color scheme."
Darretta kept going, recounting a story about a well-known entrepreneur who listened to his early vision of WellPath many years ago and then launched an identical company. "He did a better job of it — saw what I did, took cues from it," he said.
"Was it frustrating? Yeah. But you're naive to go into this market and think suddenly everything is sacrosanct," Darretta said.
The hamster wheel continues its infinite spin.
Correction: An earlier version of this story misstated Colin Darretta's title at Finn. It has since been updated.