Amazon's profits are big, but competition is heating up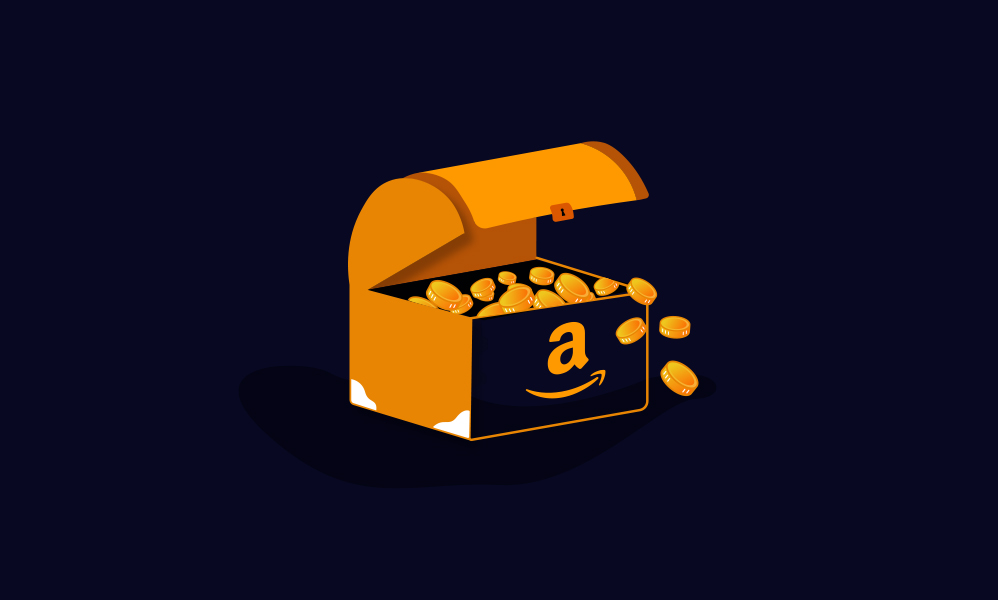 Ivy Liu
Amazon's business is increasingly diversifying outside of retail.
Its first-quarter earnings of 2021, which went live Thursday evening, highlight all of its many tentacles. Overall, Amazon reported $108.5 billion in total sales this past quarter, which is up 44% compared against the first quarter of last year. That is significant because this is the first quarter where analysts can compare year-over-year changes in the coronavirus era (the first quarter of 2020 ended right when the pandemic first hit the United States).
While Amazon brought in $52.9 billion through its online stores, by far its largest category of revenue, the other sectors of its business — including seller services, subscriptions, AWS and advertising — have continued to see big surges. Even as other companies are gaining ground in the e-commerce world, Amazon is successfully moving into new areas — and, more importantly, its finding ways to increase its margins, too. Its profits have more than tripled, with Amazon disclosing $8.1 billion in net income in the first quarter, up significantly from $2.5 billion the same time last year.
Here are some highlights from Amazon's report, along with how it's stacking up against the competition.
Amazon's advertising division is a major moneymaker
Amazon still does not break out advertising revenue specifically, but its "Other" revenue category — a large share of which is advertising — saw year over year growth of 73%, up to $6.905 billion.
Amazon has quickly become a third-place challenger to Google and Facebook in the ad world. The growth of its ad business is especially important for the company, because ads offset the tight margins on Amazon's retail side — and, in many cases, advertising subsidizes Amazon's rapid delivery speeds.
"Advertising is highly strategic to Amazon because the operating margin and the profits that Amazon makes off of advertising is essentially found money," said Adam Epstein, vp of growth at Perpetua. One reason the company's advertising margins are so good, he pointed out, is that incorporating ads are "zero cost to Amazon" — Amazon already owns the spaces on its online marketplace, on IMDb TV or on Amazon Fire TV where ads appear.
He also said that the quantity of ads on the Amazon marketplace has increased dramatically. In the past year, Amazon has introduced multiple new ad formats, including Sponsored Brands Videos and Sponsored Display Ads. Whereas product details pages on Amazon used to be ad-free, "now there are three ad units on every single product details page that are highly visible," he said.
Amazon is also rapidly building out its top-funnel ads. OTT ads, which are the ad units that appear on platforms like IMDb TV, Fire TV and Amazon Prime Video's Thursday Night Football, in particular have drawn significant interest from brands. OTT ads provide the massive reach of a typical TV ad, but they allow for much more sophisticated data and consumer targeting. "Without question OTT is the number one priority for all of Amazon's ad teams," he said.
Third-party sellers are still important to Amazon's bottom line
Amazon announced earlier this month that third-party sellers made up "close to" 60% of its total retail sales. That proportion has been relatively stable over the past couple years, but even so, Amazon's sellers services revenue has skyrocketed.
"Seller services" is a broad category that encapsulate commissions, fulfillment costs and other payments that sellers make to Amazon, and in the first quarter, the company reported that it brought in $23.7 billion in seller service money — a jump of 60% from the previous year.
"This 3P market is so important," Danny Villarreal, head of customer success at Jungle Scout, previously told Modern Retail. "You are seeing other top marketplaces like Walmart quickly move to accept more 3P sellers as they realize how this has been a catalyst for Amazon's success."
Amazon isn't the only one vying for third-party sellers
With 1.9 million active sellers, Amazon isn't at risk of losing its dominance anytime soon. But competition is becoming stiff.
Facebook, in its earnings report this week, announced that its Marketplace had crossed 1 billion monthly visitors. Its Shops program — in which small businesses can sell directly on Facebook — now has more than 1 million active sellers. And since late last year, when Facebook added shopping carts to WhatsApp, the company claims that the carts have facilitated more than 5 million orders.
Shopify, meanwhile, announced that it had cleared 107 million registered users on its Shop app, which lets customers view and track orders they placed with any Shopify merchant. Overall revenues hit $988.6 billion, up 110% from the year prior — although that's still a fraction of the kinds of money Amazon is bringing in. Shopify's gross merchandise volume, meanwhile, doubled year over year, bringing it to $37.3 billion for the quarter. Its adjusted gross profit was $565.1 million.  
Both Shopify and Facebook are, to varying extents, becoming Amazon competitors, and their earnings suggest they may soon become formidable e-commerce players. But Epstein said that these companies aren't likely to take customers away from each other anytime soon.
"In the U.S. e-commerce as a percentage of total sales still pales in comparison to more mature markets like China," Epstein said. The big money, therefore, remains in bringing more people into the e-commerce fold, rather than fighting to attract people who are already online shoppers. "There's still trillions of dollars of opportunity for all of them to seize and still to continue their growth rates," he said.