Explainer: How Amazon's massive logistics network works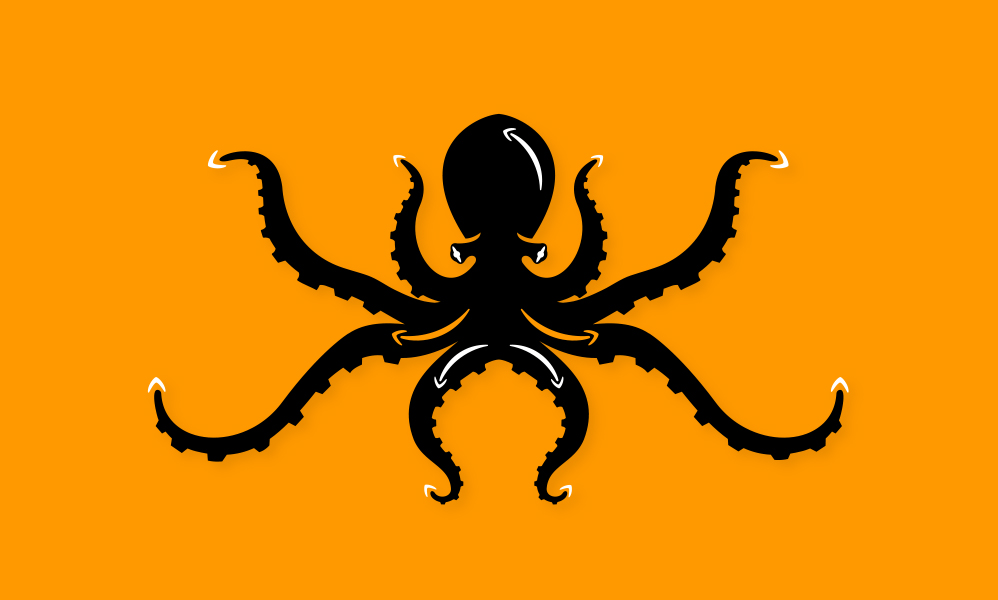 Ivy Liu
With the holidays fast approaching, Amazon's massive logistics network is being put to the test.
While Amazon doesn't disclose exactly how many packages it delivers to customers, one of its biggest carriers, the United States Postal Service, expects to deliver an average of 20.5 million packages every day from now until the end of the year. An analysis from Rakuten Intelligence from earlier this year found that USPS delivers just over a third of Amazon packages.
Amazon is building out its own logistics network in order to better position itself to meet the lofty shipping promises it has recently set, like one-day delivery for Prime members. That in turn gives Amazon more leverage over the other carriers it works with, to ensure that they do a better job of meeting Amazon's high delivery standards. This week, the Wall Street Journal reported that Amazon has banned third party sellers from using FedEx's ground delivery network, "until the delivery performance of these ship methods improves."
But, all of these investments in logistics comes at a cost. "[Online delivery] is a very, very thin margin business and the costs are considerable," said Andrew Lipsman, principal analyst for eMarketer. "It's all about how do you whittle down the costs as much as possible to make it viable." We broke down how it all comes together.
I just bought something off of Amazon. Where's my package?
It depends on who you bought it from. There's two different types of sellers on Amazon: third-party seller, which means companies that are independent of Amazon who sell their products on Amazon's site, or Amazon itself. Third-party sellers can either choose to fulfill and ship all purchases themselves or pay Amazon to fulfill their orders, which means they send their products to be stored in an Amazon warehouse until they are sold.
In total, Amazon has more than 175 fulfillment centers around the world. There are two different types of fulfillment centers that Amazon stores products in — sortable centers, which hold smaller items like toys and books, and non-sortable centers which hold bulkier items like furniture. From there, a package gets sent to a sortation center, where it gets loaded onto a truck to be sent to its final destination along with other packages heading to the same zip code. That could be a UPS, USPS, FedEx or Amazon truck.
Wait, Amazon has its own trucks?
Yes, over the past several years Amazon has bought both thousands of trailer trucks for longer hauls, as well as vans for shorter, last-mile deliveries. These investments have come as Amazon has started making free two-day shipping, followed by free one-day shipping, available to more products for its Prime members. The bet is that Amazon can better control its own destiny if it can get products delivered to customers via one of its trucks.
Amazon also launched its own fleet of cargo planes, called Amazon Air in 2015, which its built up mostly by leasing airplanes through Boeing. Amazon has said that it expects Amazon Air to have 70 planes by 2021.
All of that sounds expensive.
It is.  Amazon said in its 2018 earnings report that shipping costs — which include costs for transportation, as well as delivery and sortation centers — rose from $16.2 billion in 2016 to $27.7 billion in 2018. Fulfillment costs rose from $17.62 billion in 2016 to $34.03 billion in 2018.
One way that Amazon has been able to shift some of the costs to other parties is through its delivery service partner program, which Amazon launched in 2018. The program would pay people to launch their own package delivery fleet of up to 40 vehicles with up to 100 employees. The owner of the fleet, not Amazon, is responsible for paying the employees, as well as for paying for other benefits of theirs, like health insurance. More recently, Amazon said it would give its own employees $10,000, as well as three months pay, to launch their own delivery business through the program.
Where else is Amazon burning money?
Where isn't Amazon spending money is the real question. Other notable investments Amazon has made in logistics and fulfillment include the purchase of Kiva Robotics in 2012 for $775 million, to deploy more automation in its fulfillment centers, as well as $1.5 billion to build an airport hub for its own cargo planes in Northern Kentucky. Expect these investments to continue as Amazon has said that it thinks offering one-day shipping on more items is key to driving sales growth.
"There's really an amazing flywheel effect when it comes to having more customers and the ability to make the investments to build out an even better delivery network, which allows them to [deliver] faster…and the advantage continues to build over time," said Lipsman.