Cheatsheet: Amazon's ad revenue is still growing, but more slowly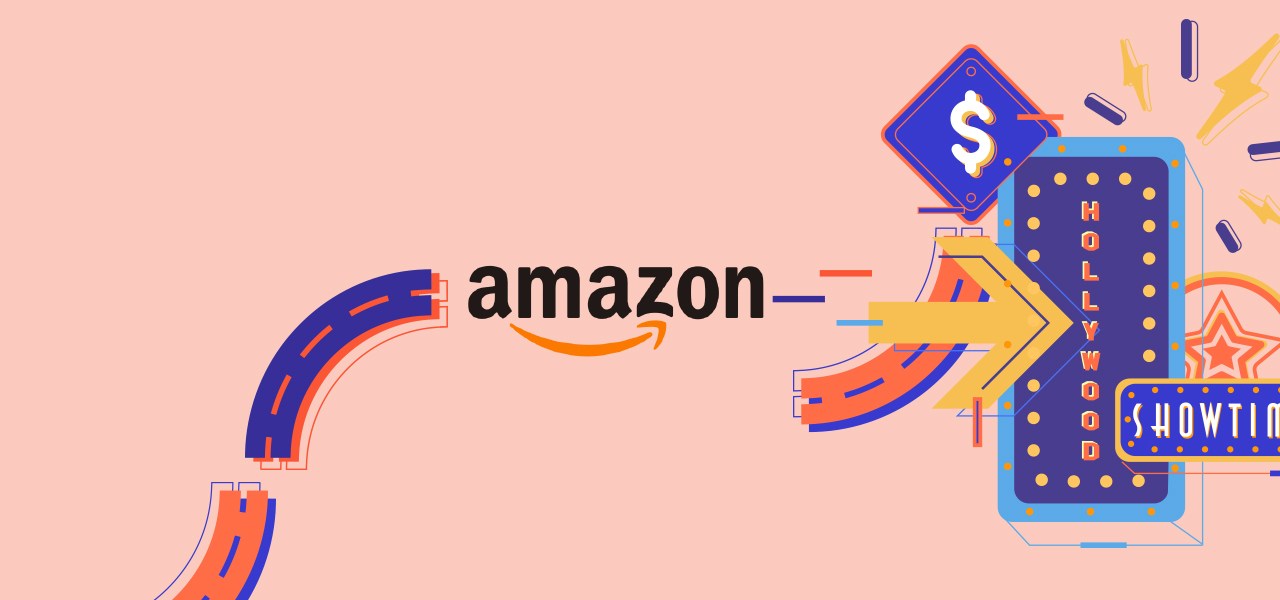 Ivy Liu
Amazon announced its earnings results for the first quarter of 2019, shedding light on the progress for a series of strategic priorities.
But, in true Jeff Bezos fashion, there was plenty more to absorb outside the realm of retail business, including an anecdote about one of the recipients of the first Amazon Future Engineer scholarships. The company awarded 100 high school seniors a $40,000 scholarship as well as an Amazon internship. It's a nice reminder, alongside updates on its streaming and film studios businesses, that Amazon's imprint reaches far beyond Seller Central.
Key numbers:
Net sales increased 17% year-over-year to $59 billion in the first quarter.
Online sales were up 10% year-over-year, to $29.5 billion.
After dropping by 3% in the fourth quarter of 2018, physical store sales were up 1%, to $4.3 billion.
Third-party seller services, which Amazon has been beefing up as it looks to its marketplace for high-volume growth, were up 23% over last year, to $11 billion.
AWS maintained steady growth, despite growing competition from companies like Microsoft, Google and Shopify. Its revenue was up 42% over last year, to $7.7 billion.
Amazon's advertising revenue growth has slowed. This quarter, revenues totaled $2.7 billion, a year-over-year increase of 36%.
Last quarter, the business broke $3 billion in revenue for the first time, and year-over-year growth had been consistently up by about 100% for the past four quarters.
What's happening to Amazon's ad business?
Amazon's advertising business has a lot more of the market to steal if it wants to successfully make the duopoly a triopoly. Even though it's grown tremendously for the past year, this quarter's results show the early gold rush could be coming to an end as Amazon ad products are no longer the industry's shiny new toy. According to Merkle's Q1 2019 Digital Marketing Report, Facebook ad spend dipped by 2% under the same quarter last year, while paid search spend on Google also slowed to 16% year-over-year.
And, Amazon is still seeing growth in its self-serve ad products that are easy-to-reach boosters for sellers fighting the algorithm: Sponsored Products ad spend only grew 19% year-over-year, but Sponsored Brands spend grew by 77 percent over last year, another sign pointing to a priority for brands on Amazon's marketplace.
Whole Foods is still stalling.
Amazon's physical store sales only barely made it out of the red this quarter, and moves that the company's made to drive revenue are costly: Amazon points out in the earnings release that Whole Foods prices went through its third round of cuts, as the retailer hopes to convince price-conscious Prime customers that the grocery store is no longer an expensive place to shop. Meanwhile, Amazon and Whole Foods are increasing the expansion of two-hour Prime grocery delivery through Whole Foods locations. In the past quarter, it brought the service to nine new cities, bringing the total to 75. That's not going to be a cash cow any time soon.
Amazon's spending to set sellers up for independence.
Amazon spent the last quarter shaking up the way sellers operate across its retail business. As smaller volume vendors got shepherded from Vendor Central to Seller Central, Amazon bulked up the tools available to sellers (at a fee) to let them run their businesses without Amazon's help. In Q1, Amazon launched 50 new seller tools, and reminded readers in the earnings release that the company spends "billions" every year on such resources. Most importantly, earlier this year, Amazon quietly rolled out advanced customer analytics tools, like more detailed demographics, to sellers in the marketplace.
—
Sign up for the Modern Retail Briefing to get retail news, analysis and insight delivered to your inbox every morning.