Amazon is leaning on influencers to help boost Prime Day sales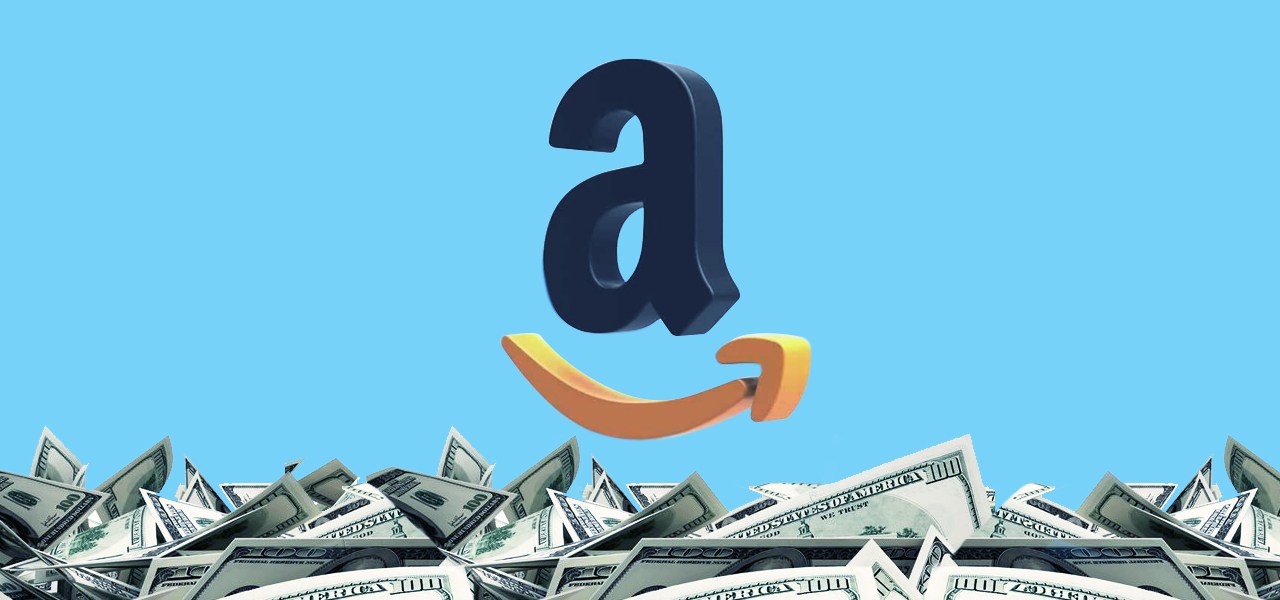 Ivy Liu
Amazon is leaning heavily on influencers to help usher in a successful Prime Day.
Creators will play a key role in raising awareness for Prime Day this year — as they have in years past — by featuring select Amazon products and deals to their audiences.  But Amazon needs a big win this year because brands selling on the platform think Prime Day will be challenging against the backdrop of a looming recession. While the company has already started teasing out some Prime Day deals, the two-day event won't fully kick off until July 12.
The effort is part of Amazon's influencer program, where the Seattle retail giant pays social media stars for endorsing the company's products across social media platforms including Instagram, TikTok and YouTube. Amazon introduced the Amazon Influencer Program in 2017 in an effort to take advantage of the surge in social media influencers by paying them to post on a new feature called Spark, its in-house Instagram and Pinterest rival. Though Amazon discontinued the Spark feature two years later, the influencer efforts have evolved and the e-commerce giant has added newer tools to help social media stars.
Now, five years later, opinions about the program's performance — and, specifically, its impact on Prime Day — are still mixed among the experts who deal with Amazon's social media influencers.
"We highly value our relationships with creators, and continually work to build mutually beneficial relationships with them," said Meredith Silver, director for creator growth at Amazon told Modern Retail in an emailed response. "We want Amazon to be a place where they know they can grow their business recommending products they already love, and as a company that supports them in their growth as a creator through tools and educational opportunities," added Silver.
Amazon is providing members of its influencer program sneak peaks of Prime Day deals to help create content. Last month, Amazon held an event in New York and gave social media stars access to feature select products on deals for Prime Day. Amazon will divulge specifics on these particular deals on Thursday this week. This year, Amazon has hosted two webinars in June and three additional events to help creators prepare for Prime Day and maximize earnings.
At a May event held in Mexico, creators could explore the "Kindle Beach Oasis," partake in a "Prime Video movie night" as well as check out a carefully curated pop-up store featuring "internet famous" things available for purchase on Amazon, where influencers also received perks such as spa treatments and sunset dinners.
"Content development is a large time commitment for any creator, so we hosted three events this year to give creators a visually compelling space and early access to deals to create content ahead of Prime Day," said Silver.
Creators earn commissions from Amazon when their followers make qualifying purchases from the influencer's recommendations. Creators earn by linking to qualifying products, promoting Amazon services like Prime Video and Amazon Music, curating shoppable photo and video content on their storefront and livestreaming and recommending products through Amazon Live.
"We also offer reporting tools to show influencers how much they are earning from traffic they drive to Amazon and placements on site," said Silver from Amazon. "We know that not every earning opportunity or tool works for every creator, which is why we've diversified earning opportunities and are continually rolling about new tools to help creators streamline their work," Silver explained.
As part of AIP, an influencer gets their own page on Amazon with a custom URL to showcase the products they are recommending to their followers. Additionally, this Prime Day, creators can share their top Prime Day picks with their audiences via commissionable links, livestreaming and recommending products through Amazon Live, and creating shoppable video content. 
A key differentiator for the Amazon Influencer Program, the company said, is "the commission halo effect," where creators continue to earn for 24 hours from the time a customer clicks through their link to Amazon and makes any qualifying purchases across the site.
This Prime Day is an especially important sales event for the company. In its recent earnings, Amazon posted a loss of $3.8 billion at the end of the March quarter. The tech giant has also been facing other headwinds as some sellers rethink their discounting strategy for Prime Day and won't be offering as big of a discount as they usually do, to combat record high inflation and a potential recession. These factors may also explain why Amazon is reportedly hosting a second Prime Day in the fall, according to Business Insider.
Still, some experts aren't convinced that Prime Day is worth it for influencers. "Amazon is working hard to recruit influencers to its Amazon Influencer program but we still haven't seen Prime Day become the all-out national holiday celebrated on our social feeds that Nordstrom managed to accomplish with influencers around its Nordstrom Anniversary Sale," said Lia Haberman, UCLA professor who studies influencer marketing. "BuzzFeed even dubbed it the Super Bowl of swipe-ups. But Prime Day just hasn't saturated Instagram's fashion and beauty creator accounts in the same way," Haberman added.
Last year, sales for Nordstrom's anniversary event held on July 16, rose 1% in comparison to 2019 and the company said a large number of its orders were picked up at a Nordstrom Rack location. Nordstrom chief executive Erik Nordstrom credited the company's strong anniversary sale performance for better-than-expected second-quarter results; net sales for Nordstrom doubled to $3.5 billion at the end of the July quarter in 2021 from $1.7 billion for the same period in 2020.
Separately, during Prime Day 2021, Amazon sold goods worth $11.2 billion, up 7.7% from $10.4 billion in 2020, according to market research firm Digital Commerce 360.
Despite Amazon's continued focus, some influencers have said they didn't love Amazon's program –specifically, its live-shopping platform Amazon Live.
However, Danielle Wiley, founder and chief executive of influencer marketing firm Sway Group, who works with Amazon influencers like Clarissa Laskey and Amy Fulcher, said Amazon's efforts have definitely improved over time.
"Anecdotally, I am seeing more influencers participating, and based on their Prime Day messaging, I absolutely believe this to be true," said Wiley. "Amazon has helped to encourage this with messaging ideas in their IdeaHub and Prime Day-specific bonuses," Wiley added.
"In speaking to influencers who participate in Amazon's influencer program, these tools have made it easier than ever to benefit from the passive revenue opportunities afforded by Amazon," added Wiley. In the past, affiliate linking required a great deal of effort and time. For influencers trying to boost their income, the ability to create a link with just one click is a major time saver, Wiley pointed out.
"The authentic voice of influencers is of huge importance to all e-commerce retailers," said Wiley. "Followers trust the recommendations of influencers they follow regularly, so it makes sense for retailers to take advantage of this trust in an effort to boost sales," Wiley added.