Amazon Briefing: Why Amazon's product liability risk is growing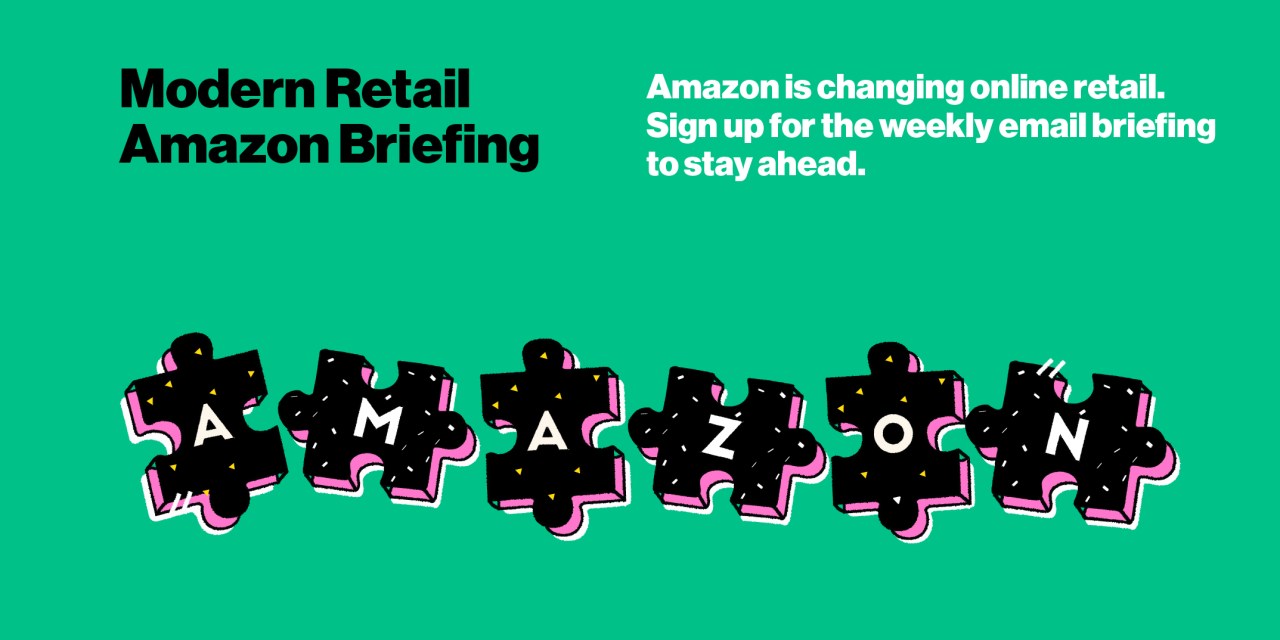 This is the latest installment of the Amazon Briefing, a weekly Modern Retail+ column about the ever-changing Amazon ecosystem. More from the series →
This is the latest installment of the Amazon Briefing, a weekly Modern Retail column about the ever-changing Amazon ecosystem. To receive it in your inbox every week, sign up here. 
A lawsuit files last week against Amazon by the U.S. Consumer Products Safety Commission could have major implications for how product liability works on the platform.
The big headline of the story is that the Consumer Products Safety Commission sued Amazon for hosting 24,000 faulty carbon monoxide detectors and 400,000 potentially dangerous hair dryers sold on the Amazon marketplace. But more consequential for the long-term future of the Amazon Marketplace is that the CPSC, in its lawsuit, made the case that Amazon should be held legally liable for a large cross-section of third-party products hosted on Amazon.com — making it the latest, and most significant, example of a legal entity trying to hold Amazon financially responsible for defective products on its marketplace. An Amazon spokesperson said, "We disagree with CPSC's assertion that we are a distributor under this statute," and added that "Amazon has messaged customers and covered the cost of refunds when selling partners failed to engage with regulators about recalls."
"For me it seems like the tide is turning in the direction of finding Amazon liable," said Catherine M. Sharkey, a professor of regulatory law and policy at NYU who has studied liability issues involving third-party products on e-commerce platforms.
The CPSC case comes just a few months after a California court found, in Loomis v. Amazon, that Amazon should assume liability for third-party products. A year earlier, another court came to a similar decision in Bolger v. Amazon, this time focusing more narrowly on products that Amazon ships and warehouses through Fulfillment by Amazon. While other states have had conflicting rulings — a court in Texas last month said Amazon wasn't on the hook for a battery sold by a third party, for instance — the growing number of legal authorities who are holding Amazon accountable is a concerning sign for the company.
Rachel Johnson Greer, managing partner of the Amazon brand management agency Cascadia Seller Solutions, said that these recent decisions — along with the CPSC case — might make Amazon liable for a large swath of defective third-party products. Greer, who is also a former compliance executive at Amazon, pointed out that close to half of Amazon's top sellers are based in China. She said based on her experience "many of those products are noncompliant [with U.S. standards], and a subsection of those noncompliant products are unsafe." (An Amazon spokesperson said, " Our proprietary technology screens selling partners during the account set-up process and blocks suspicious businesses before they can register or make any offers," adding that, "In 2020, our teams proactively blocked more than ten billion suspect listings for various forms of abuse, including non-compliance, before they were published to our store.")
"Amazon has a vast exposure here, because no one is checking the safety of [those]," Greer said. Based on her time working in compliance at Amazon and her current work with clients around product liability, she said, "I think the size of the exposure is enormous."
The exact dispute between Amazon and the CPSC involving the carbon monoxide detectors, hair dryers and children's sleepware products gets complicated quickly. Amazon has already removed those products, as the company told The Verge, and provided refunds to customers (and urged customers to stop using those products). The CPSC and Amazon appear to be contending about the nuances of how to go about recalling those products; Amazon has already recalled them.
But the Consumer Products Safety Commission lawsuit is noteworthy, said Sharkey, because it is so rare for the commission to file cases like this. Compared to an agency like the FDA, "it doesn't have a lot of power, it doesn't have a lot of resources, it hasn't historically been very active," she said. Further, the CPSC, in its complaint, made the case that Amazon should be classified as a "distributor" — and therefore a liable party — for third-party products that Amazon itself warehouses and fulfills through its Fulfillment by Amazon program. That's one of the most high-profile examples yet of this argument.
To justify that reasoning, the CPSC outlined the role that Amazon often plays in the pricing, shipping and online presentation of FBA products. "Consumers who purchase FBA consumer products on Amazon.com may reasonably believe they are purchasing the products from Amazon," the CPSC wrote.
Sharkey said the fact that a federal agency is making these arguments might hold weight with future judges who are faced with Amazon liability lawsuits. "It's not like the courts would have to follow that, but I think it would be very influential to see the reasoning," she said. "To see that a regulator which is not usually that active in this way is taking that step, I think is another piece of evidence showing that there's increasing pressure on finding Amazon responsible."
It's worth noting that while these cases have focused largely on Amazon, the CPSC's same logic could apply to any third-party marketplace that handles shipping and fulfillment. Amazon might be the first — but not the only, and probably not the worst-hit — marketplace to see fallout from this argument.
If Amazon does find itself with increasing liability for defective third-party products, that will likely impact Amazon's own marketplace sellers, too. Greer speculated that Amazon might identify a few high-risk categories from a product liability standpoint, and then either charge sellers in order to enter those categories — Amazon already charges an upfront $5,000 fee to people who want to sell jewelry, for instance — or require them to undergo a compliance process in order to sell their products.
Already, Amazon does technically ask its top sellers to have $1 million in product liability insurance, but Greer said it was very rare for Amazon to check. She said that in her experience, only two of her sellers have been asked for proof of insurance. In response, an Amazon spokesperson told me, "Amazon has built industry-leading tools to verify potential sellers' identities by using a combination of machine learning technology and expert human review."
If Amazon's liability risk grows, some of its rules for third-party sellers may start to tighten — especially for international sellers who can't be sued directly by U.S. consumers.
And given how influential international sellers are today, that could have major implications for the company. "I think the most important thing here is to really understand the size of what we're talking about," Greer said. "The volume issue for Amazon is enormous."
Amazon wants sellers to drive off-platform traffic
Amazon is incentivizing brands to refer traffic back to their Amazon product pages. Two weeks ago, I covered a "Discovered by Customers" section that Amazon has begun surfacing in search results — seemingly a collection of products that receive a large share of traffic from off of Amazon.
Now, Amazon is rolling out a new program it is calling the Brand Referral Bonus, which will give sellers a higher cut of sales when customers discover their products from sites other than Amazon.
Amazon says that when a seller is able to drive traffic — and sales conversions — directly to Amazon from an outside site, like a social media account or a website or newsletter, then Amazon will give sellers on average a 10% bonus. To determine what traffic originates outside of Amazon, the company will use Amazon Attribution, its in-house ad analytics program.  
Right now, Amazon charges a 15% commission rate — called a referral fee — for all sales that come through its platform. Amazon will keep that rate in place when customers discover products through browsing on Amazon. But for sales from off-platform customers, that means Amazon's referral fees will drop to around 5%.
"We're launching the Brand Referral Bonus to help brands make their marketing spend go further," Amazon said in a statement sent to me, attributed to Mike Miller, the worldwide director of Amazon Brand Program and Selling Partner Development.
But it is also a way to push sellers to keep linking back to their Amazon pages, rather than their Shopify stores or their listings on other marketplaces — in other words, ensuring that Amazon stays on top, even as more and more rival marketplaces pop up.
Amazon news to know:
Apple removed Fakespot, an analytics company that tracks fake reviews on e-commerce marketplaces, from its app store — allegedly at the request of Amazon itself.
Amazon's latest video game — New World — went into closed beta this week, a month ahead of its big launch at the end of August. It's a major test of whether Amazon can finally gain traction in the gaming space.
Amazon is creating a serialized short fiction program called Kindle Vella, where unlocking the next story requires buying in-app tokens. Time will tell whether this becomes literature's equivalent of Quibi.
What we covered:
A major growth sector in e-commerce is refurbished electronics marketplaces. And Amazon itself has been on this train early — its in-house refurbished brand, Amazon Renewed, was the third most-popular electronics brand on Amazon last June.
Amazon is expanding its line of ecolabels, its Climate Pledge Friendly badges. While those badges have yet to receive widespread popularity among sellers, some initial signs suggest that customers are more likely to buy products that have them.
Lingering supply chain woes are pushing DTC brands to invest in packaging beyond cardboard and aluminum as well as to start planning their holiday sales early.