Amazon Briefing: What's behind the recent geographic shift in marketplace sellers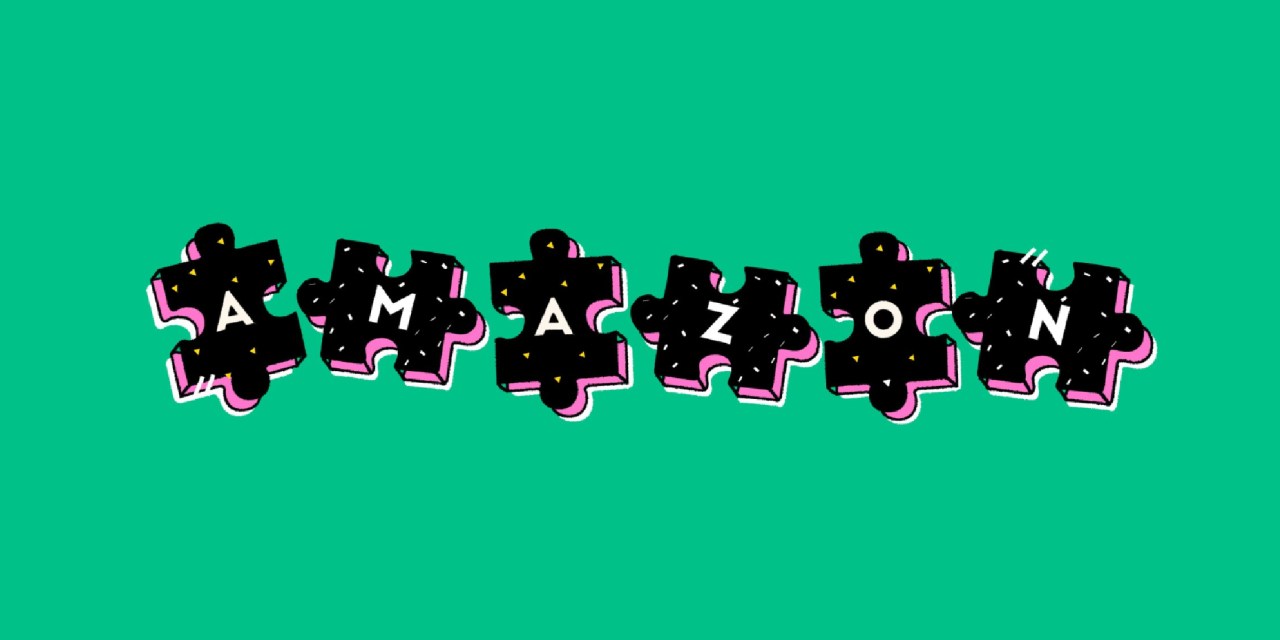 Ivy Liu
This is the latest installment of the Amazon Briefing, a weekly Modern Retail+ column about the ever-changing Amazon ecosystem. More from the series →
This is the latest installment of the Amazon Briefing, a weekly Modern Retail column about the ever-changing Amazon ecosystem. To receive it in your inbox every week, sign up here.
The geographic makeup of third-party sellers on Amazon is changing.
According to new data from Marketplace Pulse, U.S.-based sellers made up 55% of the most popular Amazon brands in the U.S. this month, compared to 48% in November 2020. It's been a slow but steady increase over that period of time, and it hints at some major global dynamic shifts.
Much of this change has to do with Chinese sellers, which were once a driving force on the Amazon third-party marketplace. As we wrote last year, Chinese sellers used to make up nearly half of the top brands on Amazon, but it went down to 38% last September. One of the key reasons behind this shift was a major crackdown from Amazon on accounts allegedly trying to gin up positive reviews. Many of those accounts were based in China.
But that major crackdown happened early last year, and the geographic shift has since continued. According to Jason Lee, co-founder of FBAFlipper, which connects Chinese Amazon sellers with companies that want to acquire them, there are many macroeconomic forces at play to help explain why China is becoming less and less of a force on the Amazon platform.
"2016 was the heyday of Chinese sellers," said Lee. As the platform became more ubiquitous, Chinese merchants began swarming Amazon with cheaper choices of items that were already selling well. But, beginning in 2018, things began to change as Amazon became stricter with rules. Every so often Amazon would crackdown on sellers either paying customers for positive reviews or doing other nefarious tricks to game the algorithm. "With all the strictness, it got more difficult [for Chinese sellers] to build," said Lee.
Over the last year specifically, a number of bigger changes have made the landscape even rockier. For one, Amazon has increasingly cracked down on fake reviews. What's more, with major cities like Shanghai in lockdown due to rising coronavirus cases, more Chinese businesses were impacted. And, of course, with rising inflation, retail sales have been lagging — which makes growth difficult for smaller online players; "fewer customers are doing retail therapy and spending power is going down," said Lee.  
In addition, as Lee explained it, for most Chinese sellers "their competitive advantage is price." And costs have been rising on all fronts in the region; the cost of labor has increased, said Lee, and more businesses are feeling the brunt of tariffs. With prices rising on all fronts, it makes it even harder to turn a profit, which makes being an Amazon seller in the region "less of a viable business model."
Still, some experts don't think the spike in American sellers is so pronounced. According to David Bryant, an Amazon seller and co-founder of the consultancy and Amazon-focused website Ecomcrew, what's also accounting for this recent growth in American sellers is an influx of filings; "a bunch of Chinese sellers that have opened American LLCs," he said.
Bryant specifically has noticed a number of brands that once had home addresses in China changing their listings to showcase a U.S. base. He pointed to Anker, which makes electronics and consistently ranks as one of the top brands on the platform. Despite it being listed on the Chinese stock market, it now has an address based in Rancho Cucamonga, California. "For all intents and purposes, they are still a Chinese company," Bryant said.
The reason behind this, said Bryant, is that Amazon has been asking for more and more direct information about brands on the platform. And some international brands have decided to instead make satellite branches for their U.S. marketplace business.
Even so, at the end of the day, there is shift happening on the third-party marketplace. "There was a big flood of additional sellers when the pandemic first happened," said Lee. "Now there's a big culling."
Quote of the week: Google's growing commerce ambitions
"On the merchant side of the ecosystem, [we're] providing them more tools alongside our ability to deliver free listings that'll help them really grow their business. We want to make Google really the best place to shop."
 – Matt Madrigal, vp and gm of merchant shopping at Google
Amazon news to know
Amazon CEO Andy Jassey gave an interview to Time, detailing his vision for the future of the company. "Think about our low Earth orbital satellite Kuiper, providing connectivity to the hundreds of millions of people that have no connectivity and can't participate in the internet … or what we're doing with Zoox with autonomous driving ride-hailing. There are just so many opportunities," he said.
Amazon's vp of games Mike Frazzini is leaving the company. He has been working with the games division since 2009. As Bloomberg reported, this arm of the company has had its fair share of trials and tribulations.
Votes are now being counted once again for a union drive at Amazon's Bessemer, Alabama warehouse. This second vote is a result of the NLRB determining a first election was unfairly influenced by Amazon. The results could be announced as early as this week.
What we've covered
Livestream commerce platforms are trying to get more brands to test out their services. For example, Talkshoplive has been actively recruiting DTC food and beverage startups.
And in other liverstream shopping news, Whatnot has big plans to double down on NFTs. The live commerce platform said it's seeking out collectors of digital assets that can then sell them on its app.
Harry's co-CEO Jeff Raider spoke with Modern Retail about his vision for the online razor business. He gave some insight into how best to market a brand: 'The thing we have always found most valuable in terms of building awareness around our brands and our products, was just talking to people like you normally would."