Amazon Briefing: Fintech startups are entering the Amazon seller ecosystem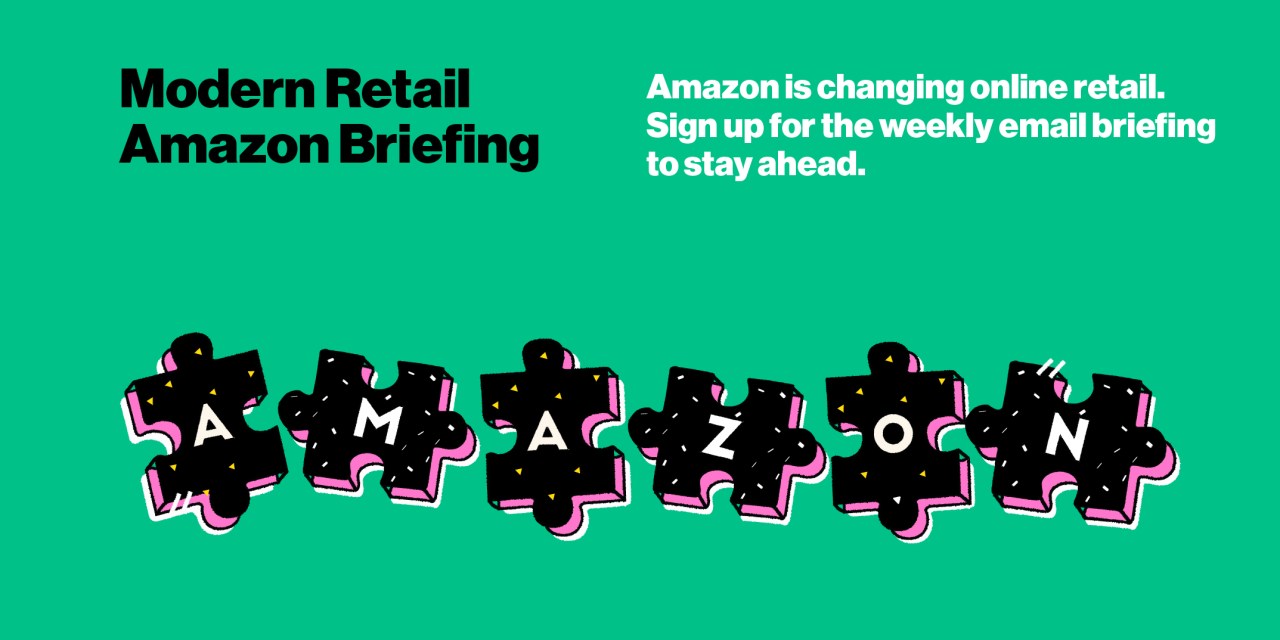 This is the latest installment of the Amazon Briefing, a weekly Modern Retail column about the ever-changing Amazon ecosystem. To receive it in your inbox every week, sign up here. 
A growing number of fintech companies are backing third-party sellers on Amazon, Walmart and other marketplaces.
The most recent entrant into the space is Yardline Capital, a fintech firm launched in November with $10 million in venture capital. Yardline Capital is one of several players promising to offer advances to sellers — essentially placing bets on the businesses they think will grow quickly. The financial services firm Payoneer has a program called Capital Advance, which gives advances up to $500,000 to Walmart and Amazon sellers. AccrueMe, another financial backer, raised $100 million from a New York City hedge fund with the goal of investing in small e-commerce businesses, in exchange for a revenue-share agreement of between 5% and 25% with those businesses.
Financial advances are not new a new phenomenon in the e-commerce world. SellersFunding has been offering capital since 2017, and Amazon itself has a lending program through Goldman Sachs. But the rise of these e-commerce fintech companies is happening against the backdrop of big investors pouring money into e-commerce businesses — and the two trends are deeply intertwined. For sellers, these fintech firms are creating a pathway to scale a business fast, right as private equity companies and larger rollups are actively looking to acquire e-commerce businesses.
"We believe that e-commerce and the platform economy and the marketplace economy is going to be an even bigger opportunity for entrepreneurs," said Tomo Matsuo, co-founder of Yardline, citing the ease of launching businesses on a marketplace. But in order to help those businesses scale, "we want to democratize capital to these entrepreneurs," he said. While most of Yardline's focus is on Amazon, Matsuo said the company is actively looking to provide advances to businesses on other marketplaces, like Etsy and eBay, as well as Shopify-based brands.
Companies like Yardline serve a real need. It's difficult for small businesses, especially small e-commerce businesses, to receive any kind of traditional loan. Even when they do get funding, e-commerce is so cyclical — with high points around holidays, and major drop-offs elsewhere in the year — that a typical fixed payment structure doesn't always work. Companies like Yardline take a share of revenue, with the expectation that they'll get paid more some months than others. That friendliness to e-commerce is part of the pitch, and according to Matsuo, sellers "love the fact that we go up and down with their business and are aligned with them."
Matsuo told me that Yardline will invest up to $1 million in an e-commerce business, but the average investment so far is hovering just below $80,000. Yardline works through a financial advance system: the company gives, for example, $100,000 to a seller to help them scale, then expects sellers to eventually pay back, say, $110,000 in future earnings. Yardline also assigns each client a seller success manager to help them grow their business.
That extra amount that sellers have to pay is decided on a case-by-case basis, and sellers pay it back over time as a pre-set percentage of their earnings. Still, one Amazon seller who received an advance from Yardline said that the percent of earnings that Yardline asked for is "pretty high." According to the seller, Yardline takes a little below 30% of profits until this seller has paid off the advance. And though Yardline — like many of its competitors — emphasizes that it is not a lender, in practice, "it looks and smells kind of like a loan," said the seller.
Essential to the rise of these fintech backers is the parallel trend of rollup companies — which buy up predominantly Amazon-native businesses and integrate their products into a larger portfolio. Yardline itself is a spinoff of Thrasio, the biggest rollup company to date. (Thrasio has bought over 100 e-commerce businesses, and raised $1.6 billion.)
According to Matsuo, that relationship is what originally helped Yardline carve out a niche: Yardline uses Thrasio's analytics and knowledge to evaluate new sellers and help them scale. Though Thrasio and Yardline "are separate entities, separate databases," he said, "there's no day that goes by without us talking to Thrasio folks."
The seller who spoke to Modern Retail called this an "uncomfortable alliance," and said that, because Yardline has access to the Amazon accounts of their clients, they worried about how much information might get back to Thrasio. But Yardline emphasized to me, "We don't share customer data with any third party without the customer's permission." The company also told me that, should a seller want to sell its business to a rollup company, there is no expectation that they go with Thrasio.
The rise of Amazon-focused fintech companies brings many complexities. But companies like Yardline will likely be a boon to mid-sized sellers, as it gives sellers more financial leeway to innovate. For sellers with an eye toward scaling their businesses, a grow-fast-then-exit model may soon become a popular mode on the Amazon Marketplace.
"There's a real business model there that hasn't existed so much before, which is spend a year or two building a business on Amazon which meets the criteria of [a company like] Thrasio to buy it, make 2x profit on it, and then happy days," said the seller who spoke to Modern Retail. "The financing companies really fill that need of, here's a tool that you need to be able to get there."
Walmart Marketplace is opening the floodgates
Last week, Walmart opened up its marketplace to third-party sellers from anywhere in the world.
That is a culmination of several weeks of expansion for the Walmart Marketplace, including a partnership with BigCommerce and direct courting of some larger Amazon sellers. Right now, Marketplace Pulse estimates that Walmart has around 81,000 sellers.
Although there may have been a few international sellers who were able to slip through the cracks and sell on Walmart before this, until now, they needed a U.S. business address. But opening up to international sellers — in particular Chinese sellers — is "something that Walmart knows they have to do," said Paul Capriolo, director of growth at Zentail.
Chinese sellers in particular have been instrumental to the success of other marketplaces — they accounted for around three-quarters of new Amazon sellers in January, for instance. "They see Chinese-based sellers becoming a larger and larger percentage of their competitors," said Capriolo of Walmart.
Walmart likely took so long to open up internationally because of e-commerce's huge U.S. acceleration over the last year. Capriolo said that "they weren't focused on aggressive international expansion when there was such a huge boom of U.S.-based expansion that was happening." But now that the moment is starting to fade, Walmart is looking for new ways to attract sellers — and adding international businesses seems likely to send its number of sellers, and all the complications that comes with that, soaring.
Amazon news to know:
If those Walmart numbers look promising, here's a quick reality check: Amazon just surpassed 6 million unique sellers across all of its global marketplaces. Only about 1 million are active, however.
Amazon will reduce its stake in Deliveroo, the British food delivery giant that is on the verge of a major IPO.
To drive for Amazon, workers now have to sign a "biometric consent" form that gives Amazon permission to collect biometric data on them from cameras placed in trucks.
What we covered:
Amazon is adding a merch marketplace to its music streaming app, Amazon Music — part of a possible larger push by the company to integrate products with streaming media.
On the subject of media, more DTC brands are interested in QVC as a marketing channel. TV and livestreaming continue to gain steam, and the legacy home shopping network is not to be left out.
It's official: essentially every major social platform is investing in social commerce. Twitter is the latest to test a Shop button.