Amazon Briefing: Amazon's big year in livestreaming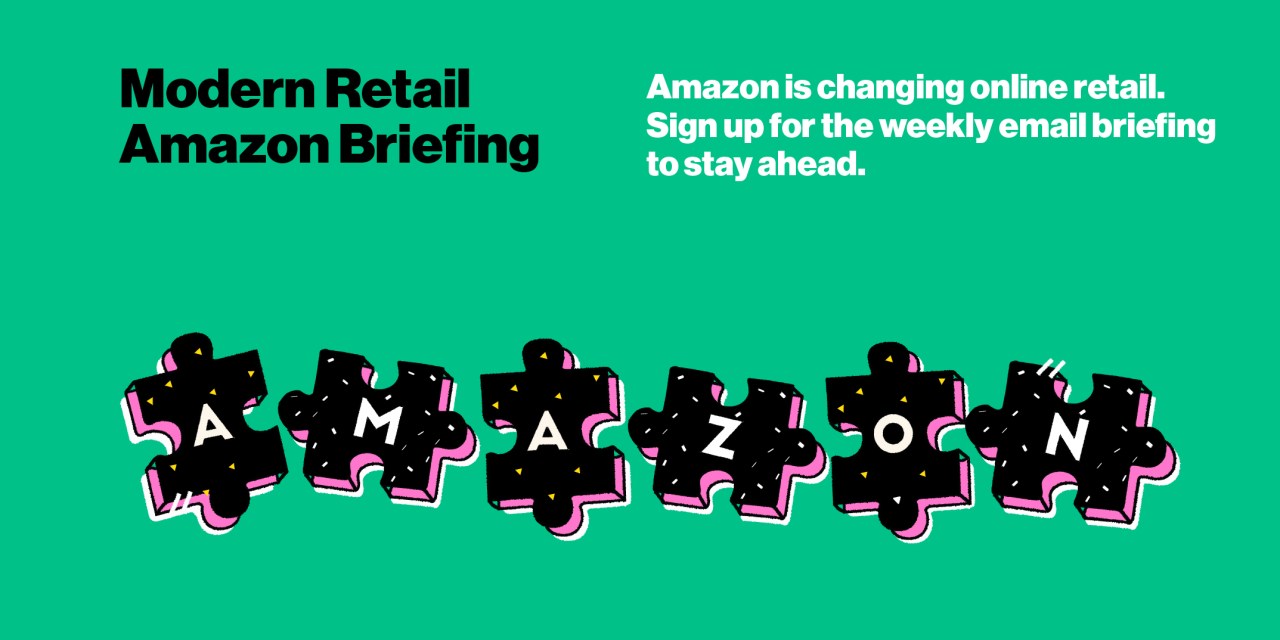 This is the latest installment of the Amazon Briefing, a weekly Modern Retail+ column about the ever-changing Amazon ecosystem. More from the series →
This is the latest installment of the Amazon Briefing, a weekly Modern Retail column and newsletter about the ever-changing Amazon ecosystem. To receive it in your inbox every week, sign up here. 
At the beginning of last year, Katie Sands auditioned to become an official host on Amazon Live. Sands, a longtime lifestyle blogger, said Amazon held an open casting call in New York to staff the company's official streams — which are aired on the Amazon Live homepage and, depending on the stream, surface either seasonally or on a daily basis. Sands got the job — now she is one of a little under a dozen Amazon Live hosts who shows up on Amazon-branded livestreams, the first set of recognizable faces in Amazon's growing livestream empire.
Most streams on Amazon Live, the company's nascent platform, are hosted by independent influencers who earn commissions through the Amazon Influencer Program. But Sands and the other hosts (Sands' title is On-Air Style Host) have more official roles at Amazon. An Amazon production team stages the livestreams in person, and Sands is paid a blanket fee — rather than a commission on sales — for each stream. Sands said she does about two to four streams a week for Amazon, including making frequent appearances on a daily show called Amazon Live Deals. Often, she promotes brands that pay Amazon to be featured.
Amazon has been actively staffing up Live over the last year, pitting it in a race against Facebook, TikTok and even Mall of America and Klarna to pitch products through livestreams. To stand out, Amazon is making Live a friendlier space to brands. It's doing so by recruiting official hosts like Sands, as well as by integrating livestreams more deeply into the rest of the Amazon site.
The way paid slots works, she said, is that a brand will pay Amazon for a certain number of segments a day and will ask that certain products be featured. Sands talks customers through each product. Other streams, called editorial slots, are not paid by brands.
Within each branded segment, Sands said, "I have certain notes to hit about the style," but in general, "it's very organic and very freestyle." During the paid segments, an icon that says "Sponsored" appears. To fuel paid placements in its official streams, Amazon has already integrated Live with its advertising division, and it offers brand placement in Amazon-produced streams (like Amazon Live Deals) in exchange for a minimum spend of $35k.
And to serve those brands, Live needs more influencers. Over the past year, in addition to official hosts like Sands, the Amazon Live team has actively recruited new independent influencers to join the platform — in some cases by offering them stipends. One independent influencer, who spoke to Modern Retail anonymously, said that the Live team offered him a guaranteed monthly payment in exchange for a certain number of streams — he couldn't disclose an amount, but noted, "it definitely gets us out of bed."
At the same time, Amazon also appears to be experimenting with new ways to make Live a more visible part of the shopping experience for customers. Most prominently, livestreams are appearing higher up on product pages: a customer browsing a listing of, say, jeans will see a Live video that is streaming at the same time. The livestreams will also stay on product pages for several days after the streams are over.
The influencer who spoke to Modern Retail said that these tests might soon expand out into Amazon marketplace. He pointed out that, most recently, Amazon has added livestreams to its main category pages. It isn't difficult to imagine livestreams popping up in search results next. "My personal goal is for Amazon Live to become a customer's favorite way to shop. It's still early for us, and we have a lot to learn, but we're excited to continue inventing on behalf of our creators and customers," said Munira Rahemtulla, director of Amazon Live, in an email to Modern Retail.
As the year progresses, and Amazon pays for more influencers and more prominent livestream placements, livestreams on Amazon might become harder to avoid. "Personally, I think it's going to be the biggest part of Amazon in the future," Sands said of Live. She said that even doing her own product searches on Amazon, she has gravitated toward watching streams. For example, if she's shopping for laundry detergent, "if I actually look at that detergent and scroll down and see a video of someone I relate to using it, then I'm definitely more likely to buy the product," she said.
By the numbers: Amazon's advertising presence is growing
A new study from Feedvisor looks at how brands have used Amazon over the last year. I was most struck by this: last year, brands put 28% of their digital media budgets toward Amazon. That compares to 22% toward Google and 23% toward social channels.
It's also a big change from 2019, when 25% of the budgets went to Amazon, versus 29% to Google and 29% to social. The research firm eMarketer recently reported that Amazon's U.S. ad revenue hit $14.55 billion in 2020, well above the same figure last year ($10.32 billion) and beating eMarketer's own growth predictions from earlier in the year. 
That shift is thanks to the rise in e-commerce, said Natalie Taylor, the content manager at Feedvisor, who authored the study. "I think that brands are going to prioritize their budgets to where consumers are shopping and it's clearer than ever that that's Amazon," she said. 
But while the Amazon ad boom might be buoyed by the spike in e-commerce during the pandemic, Amazon's accelerating share of the ad market is probably here to stay. 
Check-in: Amazon's workforce
Each week, I'll round out stories about different aspects of Amazon's empire. Today, I want to focus on labor.
Black workers at Amazon

are promoted significantly less often than their non-Black counterparts,

according to

an investigation by Recode.

Amazon is adding cameras to vehicles driven by its network of

hourly Amazon Flex drivers

. Amazon said that it will only review video if a vehicle has a hard brake, acceleration or a U-turn, but Flex drivers are

worried

about the surveillance.

Here's a good look at Amazon's

CamperForce program

— a group of RVers that Amazon recruits to help it

during the holiday season

— that is the focus of the new Hulu film "Nomadland." 
What we've covered
If Alexa suddenly becomes a better listener, that might be because Amazon is rolling out a new developer tool to

help improve conversations

. The tool may also make it easier for smaller companies to develop their own Alexa skills. 

Through a new focus on Amazon Live as well as less-heralded features like Amazon Posts, Amazon is trying to take on the aesthetics of a

social media platform

.

Speaking of marketplace ads: Google, which is focusing more on e-commerce, is streamlining its slate of shopping ads, part of its broader effort to fend off Amazon's growing market share.