Amazon Briefing: Amazon sellers keep a close eye on consumer behavior amid mounting risk of a recession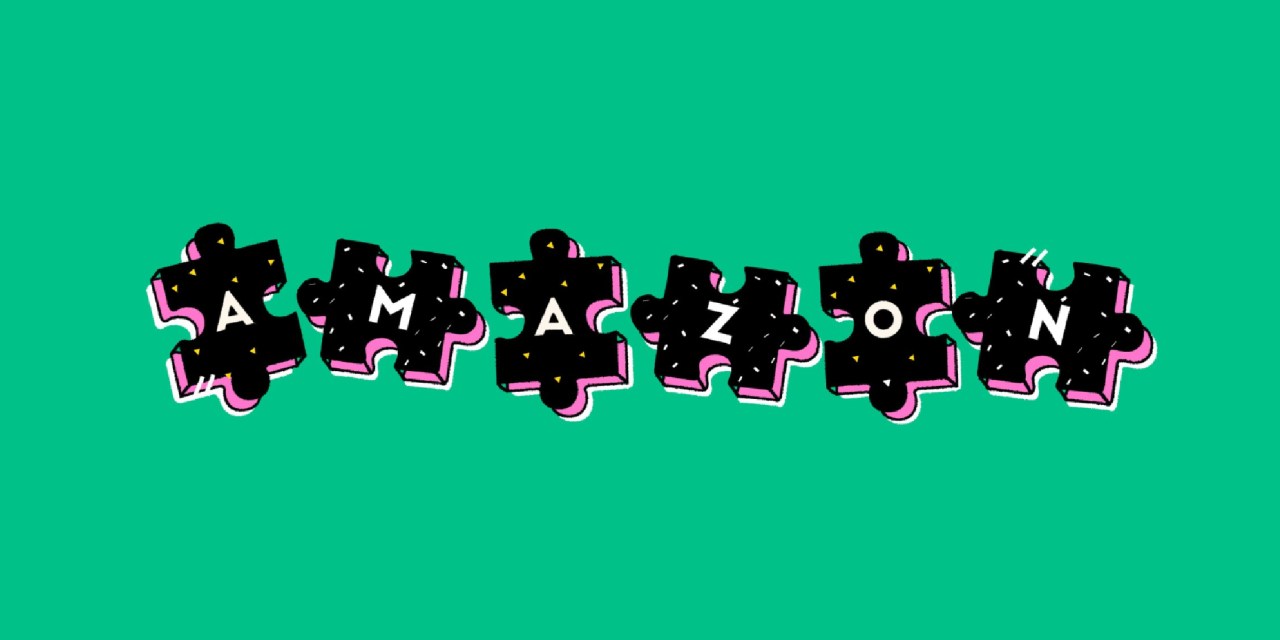 Ivy Liu
This is the latest installment of the Amazon Briefing, a weekly Modern Retail+ column about the ever-changing Amazon ecosystem. More from the series →
This is the latest installment of the Amazon Briefing, a weekly Modern Retail column about the ever-changing Amazon ecosystem. To receive it in your inbox every week, sign up here.
As concerns about a looming recession grow louder, Amazon merchants are carefully tracking how consumer behavior is changing, even as experts noted that Amazon will likely prove to be a resilient channel for sellers.
A U.S. recession, according to Federal Reserve chairman Jerome Powell, is "definitely a possibility," the Financial Times reported on Wednesday.
To brace for impact from a lurking recession, Amazon sellers are monitoring conversion rates, as they believe these might drop in certain categories as people cut down on non-essential spending. Sellers are also attempting to reduce rising logistical costs by leveraging their strong connections with fulfillment centers or by diversifying the sourcing and domestic production of their products. How Amazon sellers continue to be impacted by inflation — or not — is significant because Amazon, as the largest e-commerce company in the U.S., acts as a key indicator of consumer spending during an economic downturn.
"Amazon sellers are very aware of inflation and supply chain issues and keeping a very close eye on changing consumer behavior — all of which have been an ongoing focus and continuous source of change for sellers since the start of the pandemic," said Chris Palmer, chief executive at SupplyKick, a firm that optimizes sellers' sales on Amazon. SupplyKick works with Amazon sellers like Madelyn Carter, Paddletek and Johnson Hardware among others.
"Over the past few months on Amazon specifically, we've seen erratic consumer behavior and conversion rates are down year-on-year in some cases," Palmer said.
Even while there is still a lot of activity on the marketplace, Palmer said, "we're already noticing that customers are not converting as frequently as they did in the past in some categories. With that said, sellers are aware of the impact this could have on their revenue goals this year and beyond," Palmer added.
Not surprisingly, in April, Amazon reported that growth at its core e-commerce unit fell 3% at the end of the March quarter. As a result of a decline in online shopping and supply chain issues, Amazon reported its first quarterly loss in seven years.
While there is so much variation depending on the category sellers operate in, a recession is undoubtedly top of mind for Amazon sellers, said Colin Darretta, chief executive and co-founder at Innovation Department, a holding firm that creates CPG brands with a wellness focus.
"So far, consumer spending has remained resilient across many of the categories we have direct exposure to," Darretta said. "When belt-tightening does happen pet food and nutritional products will not be the first place it hits," Darretta added. Innovation Department owns a dog supplement brand called Finn, which has a meaningful presence on Amazon. About one-third of Finn's revenue comes from Amazon, according to Darretta.
U.S. households increased spending by 0.9% in April, according to data from the U.S. Bureau of Economic Analysis. Consumer spending rose by $152.3 billion in April, with spending on goods increasing by $48.6 billion and expenditure on services rising by $103.7 billion.
Typically, in an economic downturn, consumers continue to spend on necessities but reduce their spending on discretionary goods or at least display heightened caution. Amazon sellers that operate in premium categories with higher-priced items are less insulated at such times.
"If a recession hits, consumers might pull back on non-essential purchases related to entertainment, hobbies, home improvement, activities and apparel, which can greatly impact sellers in those categories," Palmer said. "Similar to 2020, stable items might be prioritized again and luxury and discretionary income items could be in a more dangerous spot if a recession hits."
Caroline McCarthy, co-founder and vice president of growth of Starday Foods, agreed. Starday Foods is a year-old food startup portfolio company. Two of Starday Foods' brands — a better-for-you chocolate hazelnut spread called Gooey Snacks and a space line called All Day — launched within the last few months on Amazon.
On Amazon, McCarthy said she feels "confident that there is a ton of whitespace to be captured in our respective categories. And because we are selling food products, our brands are relatively low-priced and not considered luxury goods that consumers may be turning away from in the upcoming quarters."
McCarthy said that the majority of Starday's sales are driven by retail channels, but that the company expects its sales numbers from Amazon to "grow substantially as we continue to build out our content and presence there."
"If a recession occurs, consumer spending may once again shift from restaurants to home cooking, echoing a trend that occurred during the heights of the pandemic. We're well-positioned for that situation as our products are meant to be enjoyed, shared and consumed in a home kitchen environment," added McCarthy.
Palmer recommended that brands solidify their inventory forecasting strategy in the coming months, ahead of any sudden changes in purchasing behavior. "They should have the time and resources in place to regularly track behavior and trends, and be prepared to pivot and make changes quickly in the coming months and years," Palmer added.
Rising freight, shipping and raw materials costs have also been adding to seller woes. In April, Amazon tacked on a 5% fuel and inflation surcharge to sellers who use its Fulfilled by Amazon service.
"Some sellers are in a bit of a rock and a hard place when it comes to ongoing supply chain and inflation concerns," Palmer said. Some vendors are compelled to increase the costs of their Amazon products, which may result in fewer people purchasing them, which would reduce the sellers' capacity to turn a profit, Palmer said.
"Some sellers are absorbing these costs and some sellers are not. It's hard for those who have been absorbing these costs now for two-plus years and now have no choice but to increase the price of their products. For example, some of our brand partners haven't raised prices on their products in ten-plus years—but now are forced to due to rising costs elsewhere," added Palmer.
Amazon as a stand-in for consumer sentiment
No matter if a recession hits in the coming months, "Amazon isn't going anywhere any time soon," said John LeBaron, chief revenue officer at Pattern.
Amazon's position will continue to improve as a result of the investments it is making in customer experience, fulfillment and logistics, and data-driven advertising, particularly in a tightening market, added LeBaron.
However, even Amazon isn't immune from price increases. Amazon raised the price of its yearly U.S. Prime subscriptions in February. The monthly fee for the fast-shipping and streaming service have gone up to $14.99 from $12.99, and annual membership rose to $139, from $119. So far, there's been few signs that people have canceled their Prime membership en masse.
The biggest risk that heavily dependent sellers on Amazon face is the exposure that comes from having too many eggs in one basket, LeBaron mentioned. "But much of that risk can be alleviated through the marketplace side of the platform, where Amazon yields less direct control on brands," said LeBaron.
Because of its size, Amazon acts as a stand-in for the overall economy. Third-party sellers won't do any better or worse than the rest of the economy, said Darretta. "They might do a little bit better because Amazon tends to sell more necessities than luxury items," Darretta added.
Amazon news to know
Longtime Amazon executive Doug Herrington is taking over the division formerly helmed by Dave Clark, Andy Jassy announced on Wednesday. Clark previously oversaw Amazon's consumer division, which also included Amazon's logistics division; now, Herrington will oversee what's called Amazon Stores.

In other Amazon executive news, two of the company's top Black executives — Alicia Boler-Davis and Dave Bozeman — are leaving the company amid other shakeups in Amazon's c-suite, news outlets reported Tuesday.
Amazon unveiled a new warehouse robot called Proteus, which the company says is its first fully autonomous robot that can navigate around humans.
What we've covered
Founders of direct-to-consumer startups are also closely tracking consumer sentiment and rethinking what investments to make as talk of a potential recession picks up.
Shopify announced a slew of new merchant features on Tuesday, like a Tap to Pay feature and the ability to sync local inventory with Google, as the e-commerce platform seeks to help merchants sell more offline.
Microsoft is testing the appetite for a third-party marketplace. But the software giant faces an uphill battle in building an e-commerce operation that can rival Amazon or even Google.