Why Mexican department store Liverpool is eyeing Nordstrom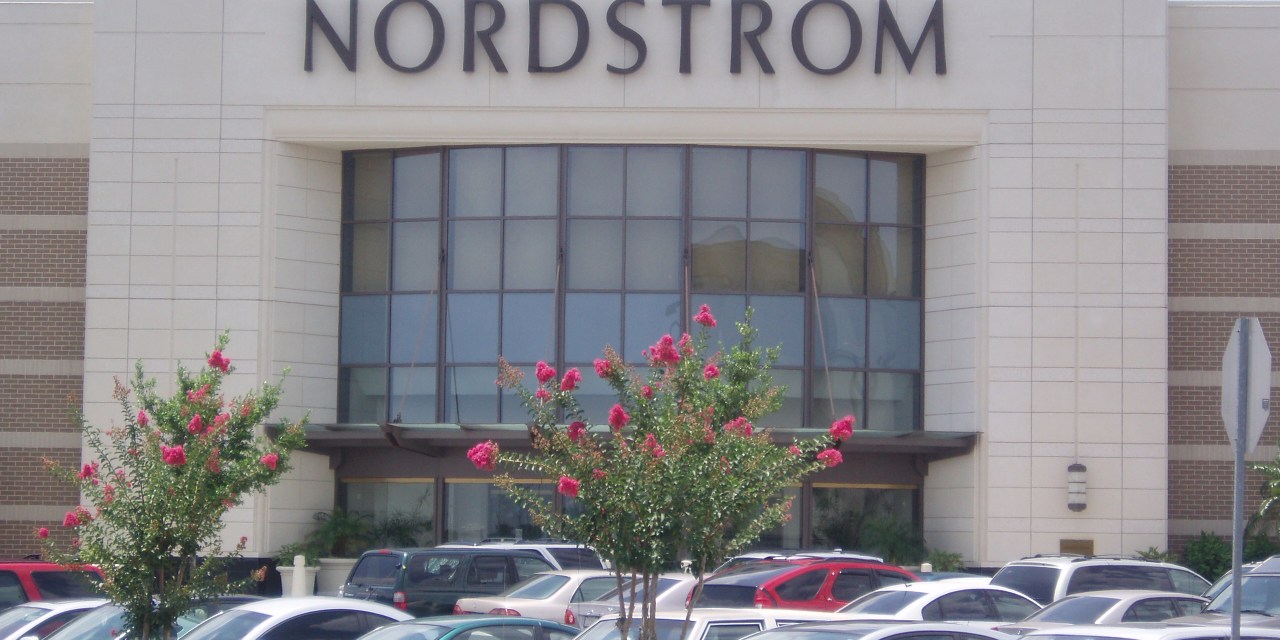 High-end Mexican department store Liverpool made its interest in Nordstrom known last month when it became its second-largest stakeholder after the Nordstrom family. 
It acquired a 9.9% passive stake in Nordstrom for about 5.9 billion pesos ($293.8 million). Data from Refitiv shows that Liverpool has a larger stake than Nordstrom heiress Anne Gittinger who held 9.7% of shares, and is just short of former chairman Bruce Nordstrom who held a 15.9% stake in the company. Nordstrom has already initiated a poison pill, a shareholder rights plan that would make it harder for Liverpool to take over the company.
Liverpool or El Puerto de Liverpool is a large department store chain that sells apparel, cosmetics and technology, among other items. Its annual revenue in 2021 grew by 30.8% to over 151 billion Mexican pesos (about $7.5 billion), making it smaller than Nordstrom whose total revenue for the 12-month period ending Jan. 29 was $14.8 billion. Experts interviewed by Modern Retail said the department store's acquisition of Nordstrom shares could be Liverpool's attempt to gain knowledge from Nordstrom and diversify its business rather than an acquisition. 
"They're definitely one of the main players in there when you're looking within Mexico itself," said Matteo Ceurvels, senior analyst for Latin America and Spain at Insider Intelligence. He said that the company has performed exceptionally well over the past few quarters. "They've been a long staple of the Mexican retail ecosystem," he added.
What is Liverpool?
Founded back in the 1840s, El Puerto de Liverpool has expanded its footprint throughout Mexico. The company currently operates 122 Liverpool department stores, 169 Suburbia stores, 28 shopping malls and 60 boutiques that feature brands like Gap, Pottery Barn and West Elm. The Suburbia business unit offers items at a more accessible price point.
"Despite the pandemic and some of the other issues that other department stores and retailers have faced, [Liverpool] has come really strong," said Brad Jashinsky, director analyst at Gartner. "I think it's a testament to them managing their inventory." 
Jashinsky said that although Liverpool has focused on Mexico for most of its existence, the company has shown some interest in other markets. Back in 2006, the department store giant launched an initiative that focused on Mexican consumers in the U.S. who might be interested in purchasing items for their families in their homeland through a website or by calling a phone number. This came from the notion that Mexicans living in the U.S. often send money to their families in Mexico. 
It has also made moves to grow the company into a pan-Latin America retailer. Liverpool's subsidiary in 2010 acquired a 30% stake in Regal Forest Holding Co, a durable consumer goods retailer in Central America. 
The possible Nordstrom takeover also isn't the only time Liverpool has been involved with a U.S.-based retailer. In 2016, it bought Walmart's Mexican apparel unit Suburbia for 15.7 billion pesos (or $853 million at the time). Back then, Suburbia had 117 stores. 
"They've done some experiments," Jashinsky said. "But even though they're diversified across Mexico, they're not diversified across markets."
What does Liverpool want with Nordstrom?
Liverpool has recently dispelled rumors that it would acquire Nordstrom. In a regulatory filing last month, Liverpool said that it is attempting to diversify its assets and not moving to acquire Nordstrom.
David Marcotte, senior vice president of global retail at Kantar, said that there has been a trend among Mexican retailers to diversify their business beyond the country. Bodega Latina Corp., the U.S. subsidiary of Mexican grocery store and department store chain Chedraui, acquired warehouse-style food and supply stores Smart & Final last year for about $620 million last year.  
"The current government of Mexico is not terribly pro-business so there's some tension there," Marcotte said.
When Nordstrom announced the shareholder rights plan also known as the poison pill, it claimed that it "has not been adopted in response to any specific takeover bid or other proposal to acquire control of the Company." Marcotte said that this was done to avoid a similar situation with Kohl's, in which activist investors and other firms have shown interest in an acquisition. 
Because of the poison pill, experts said acquiring Nordstrom would be too complicated and costly. However, they agreed said it is unusual for a company to acquire a large number of shares from a fellow retailer. If Liverpool could gain a board seat, it could allow the retailer to learn more about how Nordstrom is approaching the U.S. market and bring that knowledge back to their business. Marcotte said that owning a large amount of Nordstorm shares also help Liverpool bolster their name value. 
Much like Nordstrom, Liverpool department stores have a similar demographic of consumers and its stores have a similar look, experts said.
"If you know both companies it's a very good fit," Marcotte said. "It's just a question of where they take the partnership from there. It's a little early as of yet to see what's going on."