Earnings
// February 24, 2023 ■ 3 min read
Wholesale challenges are denting Steve Madden's bottom line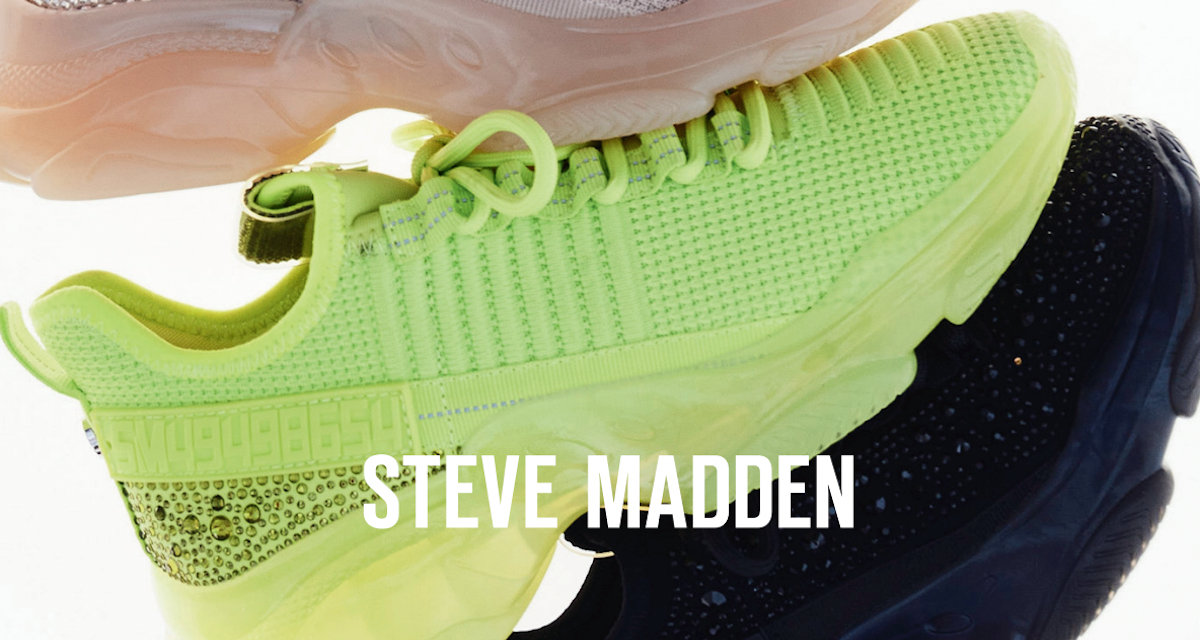 Steve Madden
Steve Madden is "cautious" about its near-term performance as it grapples with a decline in its wholesale business, CEO Edward Rosenfeld said Thursday.
Steve Madden — which oversees its own brand, as well as Dolce Vita, Betsey Johnson, Blondo, Greats, BB Dakota and Mad Love — makes the vast majority of its revenue from wholesale channels such as department stores, specialty stores and luxury retailers. But, it struggled this last quarter as wholesalers trimmed orders to better handle their inventory levels. Overall, Steve Madden's wholesale revenue for the three months ending Dec. 31 totaled $308.8 million, a 24.8% decrease year-over-year, according to its latest earnings. Its wholesale footwear business dropped 25.5%, compared to the fourth quarter of 2021.
"Our wholesale customers have taken a conservative approach to spring orders," Rosenfeld said on the earnings call. "The outlook for overall consumer spending is uncertain, and we face tough comparisons in the first half, particularly in the first quarter, when the compares are very similar to what we faced in Q4. That said, we have a proven ability to navigate difficult market conditions and a track record of taking market share during challenging economic periods, largely [due] to our agile business model, which enables us to run lean on inventory and chase goods in season when needed."
For 2023, Steve Madden expects revenue to drop between 6.5% and 8%, compared to 2022. Within channels, it expects wholesale to be down 12% to 13% and its DTC business to be up high single-digits, according to Rosenfeld.
Fourth-quarter revenue from DTC totaled $159.3 million, a 3.2% drop year-over-year. However, this shouldn't be cause for concern, Tom Nikic, SVP of Equity Research at Wedbush Securities, told Modern Retail. It would "probably be more concerning if you saw really big declines in the direct-to-consumer channel, because that would tell you that they've got brand problems, which it doesn't necessarily sound like they have," he said.
In fact, while consumer demand has slowed down, "the swing that we've seen… from wholesale customers in terms of their orders has far exceeded any pullback in consumer demand," Rosenfeld said.
There are other bright spots for Steve Madden. The company crossed the $2 billion mark in yearly revenue for the first time in 2022, Rosenfeld said. It's also successfully expanded beyond footwear to attract new audiences. In 2022, Steve Madden's accessories and apparel business exceeded $400 million in revenue, a 13% increase over 2021. Handbag revenue grew 19% during the year, while apparel revenue increased 38%.
The company is also betting on its international markets to steer a recovery. Its international revenue for 2022 was up 56% compared to 2021. International "has been the fastest-growing part of our business over the last few years, and we believe it represents our largest long-term growth opportunity going forward," Rosenfeld said.
Steve Madden has "tremendous opportunity in Europe," he explained, and is also doing "great" in Israel and South Africa. In addition, Steve Madden recently joined forces with Apparel Group, which is based in the UAE. It aims to open 13 new Steve Madden stores by the end of the year.
While Steve Madden is cautious about wholesale, its issues are "not isolated" to the company, Nikic said. "Almost every brand we follow has been seeing really big declines in the North American wholesale channel," he explained. "I think it's just the department stores, Walmart, and Target, etc., they're all planning their inventory levels very, very cautiously."
Much of this has to do with the sky-high demand retailers saw in 2021 and 2022, Nikic said. "Retailers had assumed that the carousel would keep spinning, and they had planned their inventory levels for a more robust consumer environment, which unfortunately, wasn't exactly what came to pass."
After a quarter or two, though, it's possible that "Steve Madden will start to see their wholesale partners open up the faucet again and start sending some orders out," he added.