'We need to bring the brand back to its glory': CPG veteran Justin Gold on how he's advancing Rudi's Bakery's product pipeline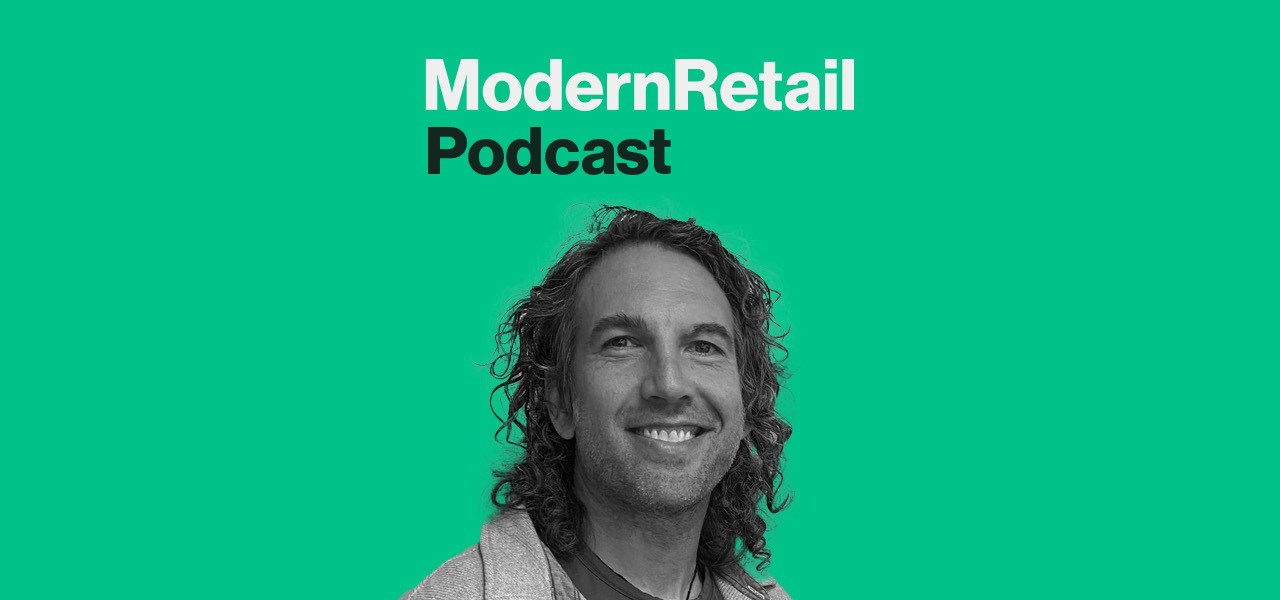 Subscribe: Apple Podcasts • Stitcher • Google Play • Spotify
Forty-seven-year-old Rudi's Bakery is on a quest to reinvent itself — and it's bringing in a CPG veteran to lead this charge.
The Denver-based company is known best for its gluten-free breads. And while it is well-known in this space — with national distribution in major grocers like Whole Foods and Kroger — Rudi's is now expanding into new categories like frozen items like breakfast sandwiches and other bread-focused foods. At the helm of its product innovation is Justin Gold, the founder and former CEO of Justin's Nut Butter, who is now Rudi's chief innovation and strategy officer.
Gold joined this week's Modern Retail Podcast and spoke about why he joined Rudi's, as well as what he sees in store for the brand.
"Rudi's is the OG," he said. "Justin's was started in 2004… and these guys started in 1976."
Gold knows a thing or two about building a CPG empire. He sold his peanut butter brand to Hormel Foods for $286 million. Now, after a few years of staying on at Justin's under the new ownership structure, Gold has joined Rudi's to help improve its product pipeline.
As a brand, Rudi's has had some ups and downs. While it was once the leader in the gluten-free bread space, it's slowly been losing ground. As such, Gold is trying to expand its focus beyond just its bread to become better known for other products — like its new Texas toast line.
"Hopefully what will happen is the idea, [that] is if someone's going to the freezer and buying Texas toast and having a great experience… [they'll be like] wow, this bread is really good," he said.
While Gold has a million ideas to pursue at Rudi's, he said he's very focused on making sure the company doesn't expand too fast. "If we launch all these products at once, you can't do them all the justice they deserve," he said.
Here are a few highlights from the conversation, which have been lightly edited for clarity.
On how Gold is approaching the task of revitalizing Rudi's
"I'd say the first thing we need to do is we need to bring the brand back to its glory. This is an OG organic bakery here in Boulder… And so the best way to do that is to, first, create some products that really resonate with a modern consumer. And so we have a bakery asset. Where do we have a right to win? It's wherever there's bread. So let's create some products that are exciting — that are a little different — that aren't already in the marketplace in a natural organic variety. Let's start there."
The difficulties with formulating new products
"How do you know when the product is right? What I learned at Justin's was, let's say you have honey peanut butter. You have like three ingredients: peanuts, honey and salt. How hard can it be to formulate that product? And here's what's crazy about three-ingredient products. Okay, what type of peanuts do you want to use? Spanish? Virginia? runner, which most are used with? Valencia, which is mostly found organic? What roast level do you want you want? Do you want a light roast, medium roast, a dark roast? Do you want the skin on or the skin off? There are hearts in the peanuts, which give it a little bit of a bitter taste… So now you have like eight decisions to make for just the peanut. Now, what kind of salt do you want to use? Sea salt? Regular salt? How much — what's the salt level? A half percent? Three-quarter percent? One percent? What type of honey do you want to use? Do you want to use fresh honey, [or] do you want to use spray-dried Honey? What honey percent do you want to use — 10%, 5%, 4%? And so now a three-ingredient product has 20 different variety options. At some point, what's so fun is you just have to say enough… I am now an expert in peanut butter, and I'm going to say that this is what it is. And if you don't like it, then I'm sorry, this isn't for you. And I'm going to say that I know what the world needs."
Figuring out the right product roadmap
"If you think you're working on a new product, I guarantee you there are at least three to 10 other companies working on that same product. So we might have an innovation pipeline that's really long and rich, but the longer we wait to release new products, the higher the risk is that someone else is going to beat us to market with those products. Conversely, if we launch all these products at once, you can't do them all the justice they deserve. You're just going to dilute your message versus incrementally build your message — which is: hey, we're a new organization with new products that are amazing and you got to try them as we grow. So it's a mix. Some of it depends on your manufacturing partners, on who's ready to scale with you. Some of it depends upon your consumers."