'This isn't about opening as many stores as we can': Primark U.S. president Kevin Tulip on introducing the value retailer to North America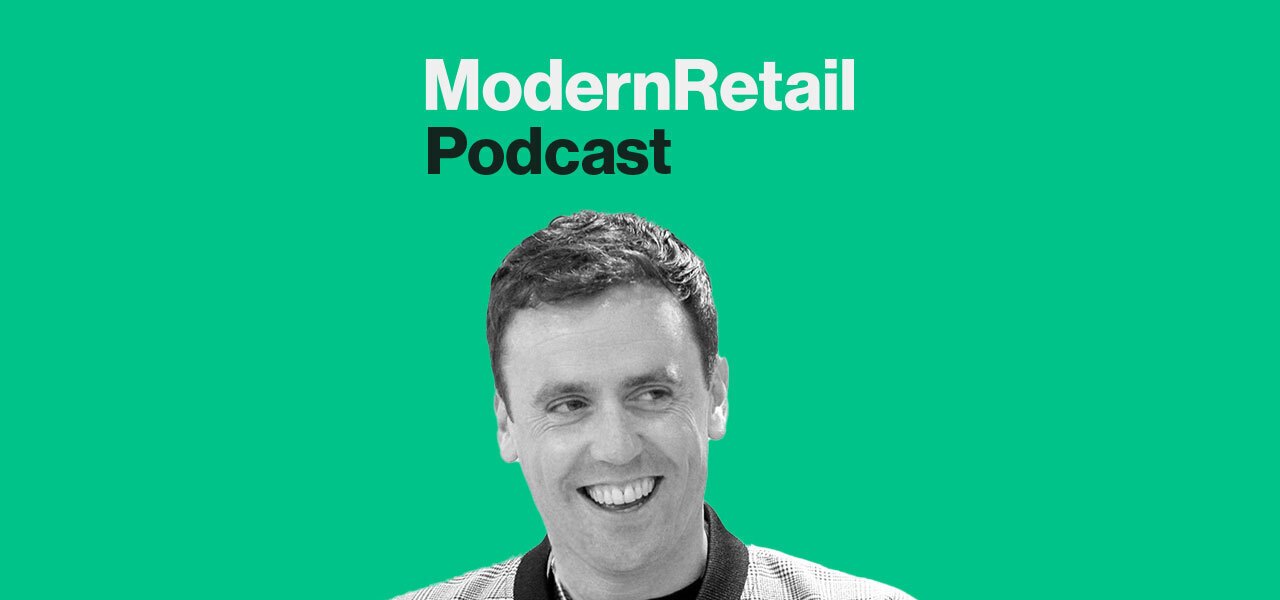 Subscribe: Apple Podcasts • Stitcher • Google Play • Spotify
Primark is going full-speed ahead in the U.S.
The U.K.-based retailer has become synonymous overseas with value-based apparel. But the company has been steadily growing its U.S. fleet with the hopes of becoming a powerhouse retailer in North America, as well. Its first store opened in 2015 and it currently has 20 open. Over the last 12 months alone, the company opened up seven new locations. And, according to Primark's president of U.S., Kevin Tulip, the plan is to get to 60 stores in the region by 2026.
"The strategy was always about opening up a handful of stores and testing and learning," said Tulip on the Modern Retail Podcast. He joined this week's episode and dove into the retailer's international expansion strategy, as well as its evolving approach to technology and e-commerce.
Tulip certainly knows a lot about the Primark brand. He first joined the company when he was 16. "It was a weekend job — straight out of school, while I was studying, doing four hours on a Saturday, four hours on a Sunday," he said. "And I really fell in love with retail."
Two decades later and he's risen the ranks from a store associate to president of an entire area of business.
Right now, one of Tulip's main focuses is on finding the right locations for new stores. As he describes it, it's an art and not a science. "We've taken our time and understood the locations we're going into," he said. "This isn't about just opening as many stores as we can."
One other big question surrounding Primark is its approach to e-commerce. The retailer has staunchly focused on in-store sales. It recently upgraded its U.S. site to be more accurate with merchandise, while still getting shoppers to go into local stores.
Even though Primark is testing some buy-online, pickup in-store options in the U.K., Tulip insisted that stores are still the primary focus. The digital strategy, he said, "isn't focused on creating the website to be transactional."
Here are a few highlights from the conversation, which have been lightly edited for clarity.
The current U.S. expansion plan
"I moved to the U.S. about 18 months ago. And we just announced our ambition for 60 stores by 2026. So we've been pretty busy with the seven stores in the last 12 months. And, obviously, we've still got a few more to go this calendar year. And then a few leases that we've signed and recently talked about publicly, including our first store in Texas… No date on that one yet. But we're really looking forward to getting down there and getting our first Texas store open."
How Primark chooses a new location
"We obviously have a real estate strategy with where we would want to be. But a lot of that then is really based on around the location, the criteria, already having good foot traffic in there. We're looking for certain things around the competitive set that's around us. And then, of course, it's really down to the right space and the right part of the mall — the right building, if it's in a downtown location. For us, the growth has been slow, to a certain degree. But we've taken our time and understood the locations we're going into. This isn't about just opening as many stores as we can."
Primark's approach to digital
"The test that we're doing is really a U.K. trial. And it is very much around buy-online, pickup in-store. But it's still really very focused on [being] incremental to the in-store experience. So it isn't focused on creating the website to be transactional. When I say transaction, [it's in] terms of home delivery. It's very much around the customer having an additional way of reserving an item, but still coming into the store to pick it up. And our strategy will be that everything we do will be focused on that in-store experience. So anything additional that we build in and around that will always need to be incremental to that in-store sale. Right now, it is a trial in the U.K., and we will continue to watch it to see what the U.K. team does with it."