Luxury design studio Vesta acquires furniture rental companies Fernish & Feather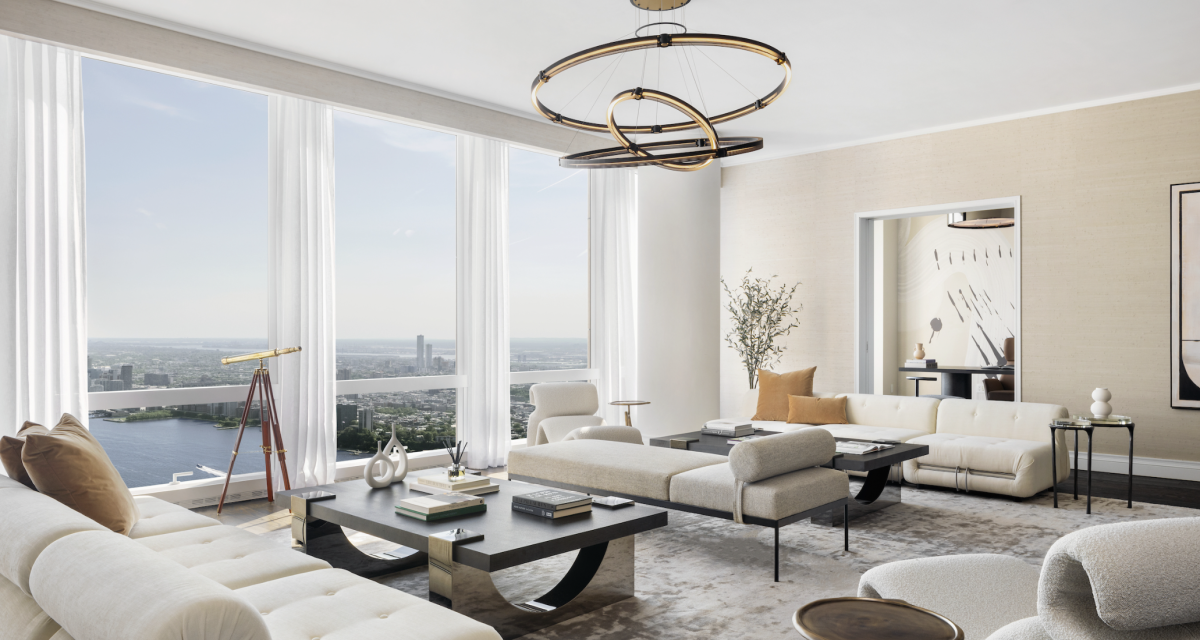 Vesta
Luxury design and furniture company Vesta has acquired e-commerce furniture rental companies Fernish and Feather, making a play toward the mass market while the sector remains in a slump. 
Together, the companies will operate under the newly formed umbrella company Showroom, led by Vesta co-founder and CEO Julian Buckner. Terms of the deal are private; Showroom anticipates hitting a nine-figure revenue within its first fiscal year.
Feather and Fernish were both founded in 2017 as a way to rent furniture from name brands like West Elm and CB2. By August 2020, Feather had raised $76 million, while Fernish landed a $15 million Series A in May 2020 after a $30 million seed round the year prior. Under both models, customers pay a monthly amount to rent an item, like $118 for a sectional, that's delivered and assembled, with the opportunity to buy the piece at the end of their term if desired.
Buckner said the goal of the acquisitions is to create a company that can serve the same customer at different junctures — from furnishing an apartment with rented items, to designing a starter home, to staging it when it's for sale. Vesta offers staging services for high-end real estate listings where the displayed furniture is for sale to any interested buyer who can browse the listings online. It also offers interior design services. As Vesta typically works with customers who are listing or buying properties priced at $5 million or higher, the acquisitions mean the company can grow without diluting the brand, Buckner said.
"It came down to a build versus buy decision," Buckner told Modern Retail. "Were we going to launch our own, non-Vesta mass market brand and start it from scratch? Or, there are these two companies that have amazing customer service and a lot of brand recognition and were best in class."
The acquisition comes at a time when the furniture industry is facing strong headwinds. High interest rates and inflation that are causing home sales to slow. Demand was also pulled forward when people renovated during the peak of the Covid-19 lockdowns. In turn, the industry is seeing myriad struggles, like the bankruptcies of brick and mortar chains like Z Gallerie and Mitchell Gold + Bob Williams. Overall, furniture and home store sales were down 5.9% in September year-over-year, according to the U.S. Census bureau.
But Buckner said he sees the potential for rental companies to help fill in the gap, noting that "consumer preferences have changed" from wanting to go to a gallery to furniture shop. Not only are younger consumers increasingly ordering furniture online, but the option for renting makes sense for a young professional who will potentially move around in their early career.
"You're only going to stay in an apartment for one, maybe two years. Buying at this high fixed cost doesn't make sense, you don't know if you're going to be able to take it with you and it ends up on the street," he said.
The brands generated significant buzz in recent years for bringing a trendy e-commerce DTC play to a market that had been more associated with the budget-friendly basics of Rent-a-Center and boomed during the pandemic; Fernish saw a 300% increase in home office orders during the lockdown era, according to Crunchbase.
Buckner said there won't be any major changes to the companies' operations at the outset, with a combined staff of over 200 people. First steps include integrating the technology that helps run the rental, sales and staging businesses. Once streamlined, that inventory management software will be marketed in a business to business play, Buckner said.
Moving forward, the main growth strategy for the near-time will be expanding Fernish and Feather to different cities — which would allow the companies to better support customers in cross-country moves. Currently, the companies serve parts of southern California, Seattle and New York City. Fernish will also launch a more moderately-priced staging product focused on properties in the $1 million to $3 million range, Buckner said.
Buckner also said that Showroom will make plays into commercial furniture rentals, noting the return-to-work option some companies are instilling. Future hospitality design and rental services are also on the table, Buckner said.
"In order to bring people back to offices, people re-thinking what office look like. Beyond a bunch of sit, stand and work stations, people want a residential feel. They want it to feel more lounge, more comfortable, and like a more attractive place to come back to," he said. "That macro trend is a huge positive for us."
Having multiple potential revenue streams could be a strategic benefit for Showroom in the current tumult of the market. Chris Ramey, president of The Home Trust International, which runs a network of interior design services, said that while homebuyers and shoppers in the ultra-luxury market, at $5 million and above, are fairly insulated from recessionary woes homes in the $1 million to $5 million market aren't selling the way they once were. Staging services can make a difference in the way those homes sell, Ramey said.
"A good staging company creates a story for the house. It creates images. It gives the person looking to buy the house a perspective on what they may do with it," he said.
But overall, the economic climate has delivered a blow to both interior design services and furniture markets, and there's not much hope for 2024 being better, he said. However, that bodes well for the future of rental services, if people are hesitant to finance four to five figure furniture purchases.
Before the pandemic, financing was the main way people were acquiring furniture or high-priced items. But in this economic climate, people may be ore hesitant to put four-to-six figure amounts into their furnishings, Ramey said, and opt for a rental in the meantime.
"Paying for things over a period of time makes them more affordable, makes it more doable for people," Ramey said.