Inside Overstock's grand plan to reinvent itself as Bed Bath & Beyond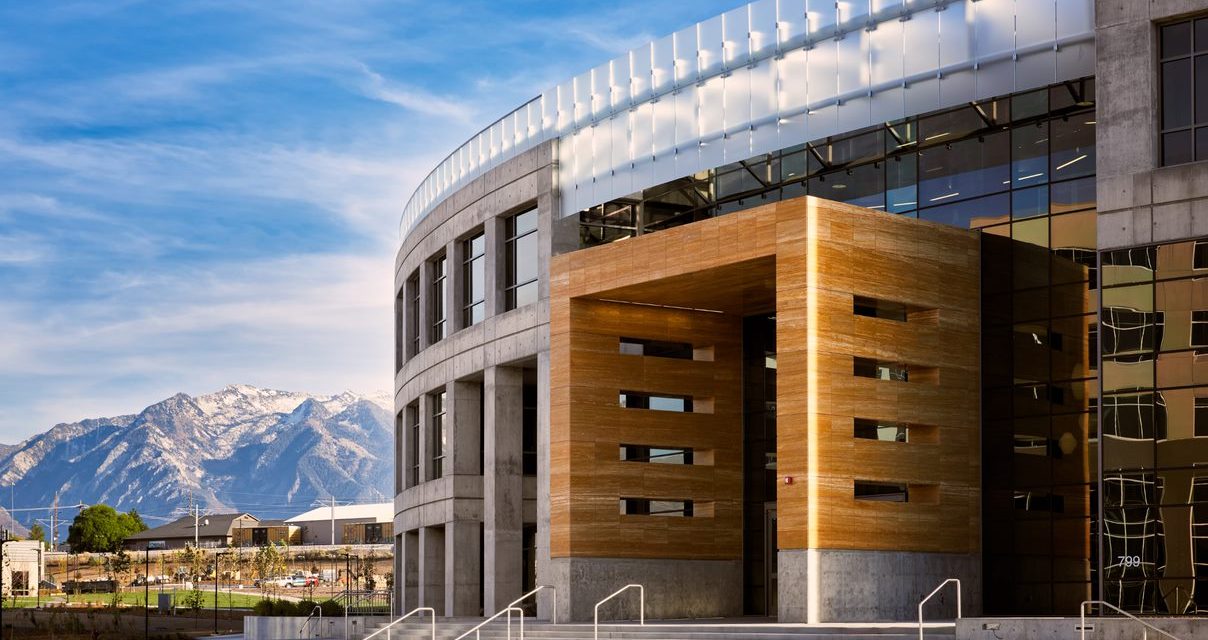 Overstock
Founded in 1999 to sell surplus and returned goods, Overstock hasn't been able to shake its reputation as a closeout marketplace even though it's morphed into a general merchandiser focused on furniture and housewares.
CEO Jonathan Johnson said his own neighbor of 13 years, a family friend he's attended barbecues and weddings with, even had the impression the company was still a liquidator. The name "Overstock" has been "a boat anchor" to an otherwise functioning e-commerce retailer, he said.
"That's why this name change is so important to us," Johnson said.
Overstock's purchase of Bed Bath & Beyond's IP in a bankruptcy auction this summer is a $21.5 million bet that rebranding itself as legacy retailer Bed Bath & Beyond will entice new vendors and shoppers. But first, it has to undergo a digital transformation and go on a marketing spree.
Overstock wasted no time getting started. Within twelve hours of closing the deal in late June, the company relaunched its Canadian website at Bedbathandbeyond.ca. This provided a pilot run of sorts before the larger U.S. launch, which is tentatively aimed for early August.
Johnson said the Canadian website is already seeing higher conversion rates and return on ad spend, which he attributes to users being more likely to click on a link to Bed Bath & Beyond than Overstock. And there's an influx of vendors coming to do business with the brand; more than 100,000 SKUs have been added to Overstock's inventory since its stalking horse bid went public.
"We've had a lot of suppliers that we've wanted to do business with for years now reach out to us and say, 'How can we do business on Bed Bath & Beyond?'" Johnson said.
New associations
Despite its widespread network of stores and its customer familiarity, Bed Bath & Beyond struggled to pay vendors toward the end. New merchandising strategies, private label launches and leadership shake-ups failed to turn it around, and total liabilities hitting $2.1 billion at its last earnings before it filed for Chapter 11. Its new iteration will have to ensure a fresh start for any vendors — but Johnson is adamant that the Overstock team will do that, including heading out to more trade shows to actively solicit brands.
"We're going to continue to have a presence where we've been and expand into shows that make sense for us as Bed Bath and Beyond," Johnson said.
Getting new suppliers will mean onboarding them into the Overstock system. Johnson said vendors didn't have positive associations with Overstock.com, as the name implied that its wares were some sort of leftovers. But the interface to load SKUs and get sales data won't have any immediate changes.
"That's the part of our business model that's really worked well," Johnson said.
The Overstock name will likely sunset by the fourth quarter, and eventually the company will be renamed too, Johnson said.
But whether the name change is enough to generate the experience and sales that vendors want remains to be seen. Two vendors told Modern Retail that it could be more work to get their products listed on the Overstock site than they would generate in sales.
One of them, Richard Elden, is the founder at Dbest products Inc. that makes wheeled carts found on major platforms like Amazon, Target, Lowe's and Home Depot. He sold via Bed Bath & Beyond for about 15 years, but stopped doing business with the company about nine months before the brand's bankruptcy.
"Once we started seeing financial cracks, we decided it would be better to ship our products to someone we knew was going to pay for it. So we didn't get burned for that reason," he said.
He was also resistant to selling through Overstock. The volume wasn't necessarily there to justify having them as a partner, and the name was confusing.
"Overstock doesn't really mean anything except a buyer of excess inventory which is not really who they are today," he said. "Now they're a general merchandise retailer but their name doesn't say that."
Under the new name and a new operating structure that could generate significant volume, Elden might reconsider listing with the new Bed Bath & Beyond e-commerce operation.
"We would do some research and ask the right questions and determine and evaluate whether the opportunity was worth our time and effort," he said.
Making changes
Johnson said that the switch to Bed Bath & Beyond is generating excitement among the staff.
"It's like we've got a massive adrenaline shot," he said, noting the "Herculean effort" of getting the Canadian site up and running overnight.
And while the company isn't expanding yet, Johnson said he is hearing from Bed Bath & Beyond employees who are interested in coming on board.
"We want to see our sales grow, and grow into that. We don't want to get in front of it," he said.
Future plans also include potentially licensing the private label brands acquired as part of the purchase, or building out a trade business. Johnson also sees the potential revival of Bed Bath & Beyond's registry operation — he said he's shopped there himself and wants to continue that part of the business.
"I've been self-aware enough at Overstock to recognize no one — not even my own children — when they got married wanted to be registered at Overstock.com," he said.
For the time being, the focus is on setting the new sites up and running. The logos for Overstock and Bed Bath & Beyond will be shown on the site, a temporary solution as the transition takes place.
So far, the user experience mimics what the Overstock brand has offered – categories that can be filtered by size, color or other product specifics– and its replaced Overstock's signature red with Bed Bath & Beyond's blue hues.
Updated promotions
The Canadian site offers a 20% off deal and free shipping. Overstock has typically had lower prices than Bed Bath & Beyond and that won't change, Johnson said, though any discounts offered via coupons or other promotions might be less than what Bed Bath & Beyond shoppers are used to seeing.
Darpan Munjal, a branding executive with Squadhelp, said the rebranding effort needs to strike a balance between the familiarity of Bed Bath & Beyond while coming across as relevant.
Timing, though, is critical, Munjal said. The closure of physical Bed Bath & Beyond stores means there may be an immediate market gap for the home goods sector. With the right marketing approach, the new Bed Bath & Beyond might be able to go after a larger share of the market and increase their customer base.
"Overstock, under the new brand name, could position themselves as the go-to online destination for customers in this segment." Munjal said.
Undergoing such a transformation means significant updates to online operations, plus an increased marketing push to the millions of new customers it can reach from Bed Bath & Beyond's mailing list.
That may or may not include the infamous coupons that Bed Bath & Beyond sent out to households for years. While that may have worked well for a retail store, it may not be as effective for e-commerce sales, Johnson said.
Regardless, the customer data that came with the asset purchase is a valuable way for Overstock to grow its customer base. While Overstock has around five million active customers in the last 12 months, Bed Bath & Beyond has more than four times that, Johnson said.
"We will spend more on marketing for a few quarters, because this is a unique period," Johnson said."A customer list is a wasting asset. If we don't maximize it quickly, that's a problem."