Inside Buybuy Baby's plans to open more than 100 stores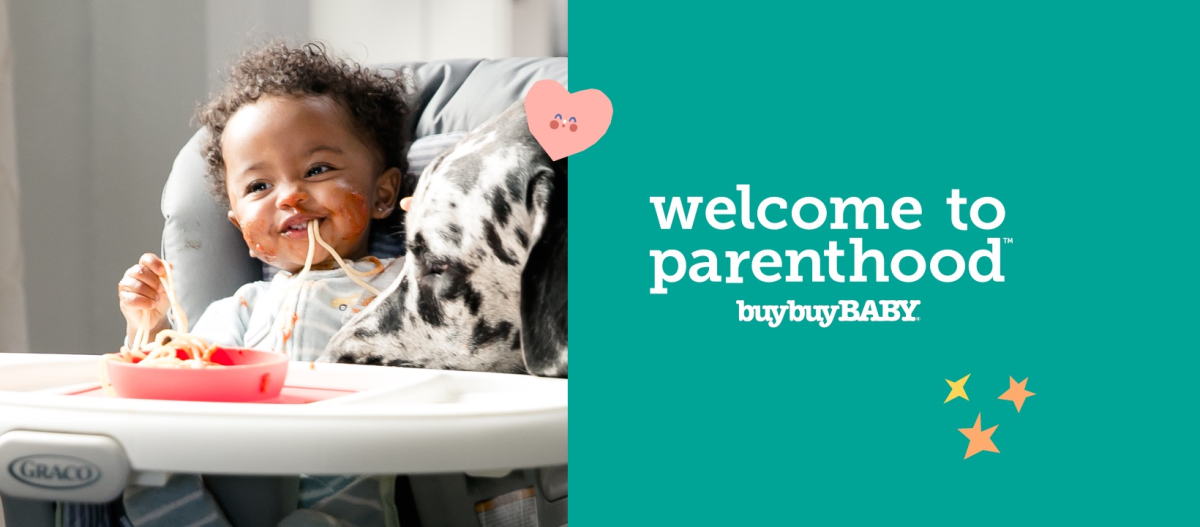 Buybuy baby
Buybuy Baby is relaunching its website and 11 stores this month following the bankruptcy proceedings of former parent company Bed Bath & Beyond, with plans to regain its mantle as a national go-to baby retailer with more than 100 stores in the next three years.
Known for being a one-stop-shop for all things parenting, Buybuy Baby was considered the crown jewel of the Bed Bath & Beyond company. As the main retailer floundered, Buybuy Baby sales outperformed Bed Bath & Beyond. In fiscal year 2021, Buybuy Baby had $1.4 billion in sales, with positive comparable sales growth.
During Bed Bath & Beyond's bankruptcy proceedings this past summer, nursery furniture vendor Dream On Me put in a winning bid to buy the brand's intellectual property for $15.5 million. It also purchased the rights to 11 store leases for $1.17 million. Now the website and the stores will reopen on Nov. 18, an omnichannel relaunch that new CEO Pete Daleiden said will reposition the brand to be more competitive.
"We've had to do an amazing amount of work to get this into place," he said. "There's a complete reset we had to do, and build from scratch new capabilities. Even more importantly, we built a new team."
Moving forward, Buybuy Baby aims to launch a competitive registry business and open 120 to 125 stores nationwide within the next three years, on par with the number of stores that shuttered this year. The stores, Daleiden said, will likely be smaller in footprint and have a more experiential feel compared to the big-box-style stores that shoppers might associate with the brand in the past. The merchandising will better highlight key areas like nursery furniture and travel gear that shoppers can benefit from seeing in person.
But in the meantime, much of the relaunch's success will rely on the outcome of the yet-to-be unveiled e-commerce operation, as well as an app for registry services.
The hope is that 25-year legacy of the brand will continue to garner trust among shoppers compared to general retailers like Target and Amazon. Regstries in particular a re key way to capture baby spend, with Amazon dominating the baby registry industry amid strategic plays from digital operations like Babylist and Zola. Overall, the juvenile products market, which includes baby gear like strollers, cribs and feeding accessories, was $8.4 billion in 2022, according to Circana. 
Hope Jensen Schau, marketing professor at UC Irvine's Paul Merage School of Business, said​ that Buybuy Baby is likely to have some brand goodwill carried forward into its new chapter that could help reposition it as a national retailer. Many shoppers may not have even known the brand was associated with Bed Bath & Beyond. And in a world with countless online competitors, some shoppers will feel better about going to a brand they have heard of before. 
"In this case, you have some traction in the marketplace and some brand equity. We don't want to lose that," she said. "But you have to salvage it from anything that wasn't successful that was associated with it."
Daleiden came on as CEO following the acquisition in late July, though he previously worked for the Bed Bath & Beyond brand in merchandising. He said the biggest challenge in re-launching the brand was the speed at which the team wanted to get set up, hoping to not lose momentum or brand awareness. 
"Our branding has been strong," he said. "What we're trying to do is take the brand into the future with better in-store experience, a better digital experience and redefining what it means to shop in the baby space."
Much of the work focused on revamping the e-commerce experience. Bed Bath & Beyond struggled to get its brands online, contributing to its sales declines. But Daleiden said the new website will be a faster, mobile-friendly experience.
Beyond the online revamp, the 11 brick and mortar stores will pilot some new merchandising and checkout experiences. Items will be labeled with QR codes so shoppers can look up more information. And associates will use iPads and other point-of-sale handheld devices to keep checkouts personalized.
Re-launching the brand also meant rebuilding vendor relationships, with more than 180 vendors available at launch. And while the brand will still maintain a little bit of everything, Daleiden said there will be a focus key categories like nursery furniture and bedding as well as travel gear. Such areas may have a limited assortment via a big box retailer, but Buybuy Baby can offer more, Daleiden said.
"We focused on the places we can make the biggest difference in the marketplace," he said.
With the purchase of the original Buybuy Baby IP, the new team didn't make any updates to the branding. Mary Ann O'Brien, founder of marketing and branding firm OBI Creative, said that could be a risk as the brand tries to compete with newer start-ups that have a slicker look.
"I wouldn't spend an obscene amount of money doing it, I would just modernize it," she said. "From a position standpoint, the brand is antiquated a little bit."
O'Brien said that offering a modern and efficient digital experience out of the gate will be key to the re-launch's success. At present, the site has a "coming soon" style landing page; O'Brien said they could do more to gin up excitement with teasers or taglines around the new upcoming experience.
"I would lean into that and make sure the technology is about seamless and easy. If not, that's going be a problem," she said. ""They're going to have to come out strong."