How Everlane used customer feedback to relaunch its best-selling men's tee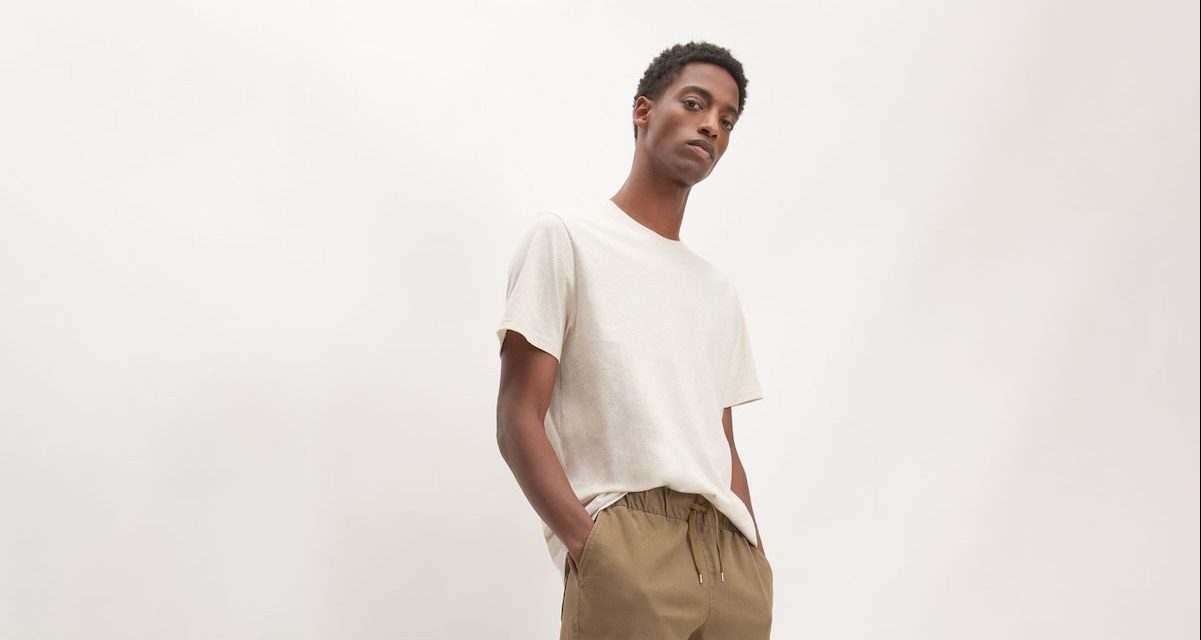 Everlane
DTC apparel brand Everlane is redesigning and rereleasing one of its most popular men's shirts after customers posted reviews asking for improvements.
Since it was introduced in 2020, the Essential Organic Crew has become one of the brand's best-selling items. Everlane sells more than 100,000 units a year, the company told Modern Retail. Everlane, which first launched in 2010, rolled out various updates to the shirt in 2021 and 2022 — including a change in the sleeve length and the ribbing around the neck — but customers didn't respond favorably, in many cases.
"We maybe did a bit too many changes that didn't resonate with him," creative director Mathilde Mader said. "And now, I would say this third generation is bringing it back, but even better."
Everlane's leadership team reads every review for its products, Mader said, and for the Essential Organic Crew, "we sat down and did a bullet-point list of… what kept bubbling up to the top of, essentially, what we were disappointing him [in]," she explained. "We straightaway had to address that. And that was when we went all the way back to the drawing board."
The shirt's redesign comes at a time of change for Everlane. Founder Michael Preysman stepped down as CEO in 2021, and in January, Everlane cut 17% of its corporate workforce, citing the need to "improve profitability in 2023." Under its new CEO Andrea O'Donnell, Everlane is working to position itself as a "quiet luxury" player focused on what works for the company — and what it believes works for the planet.
"The whole industry is built on trend-driven desire, so fashion and sustainability are a bit of an oxymoron," O'Donnell told Forbes last month. "We want to engage customers with the idea of timeless wardrobe staples that you return to time and time again, what we call the 'forever wardrobe.'"
Everlane's new Essential Organic Crew, one of those "staples" Everlane is focusing on, includes five changes to the original shirt: A new collar design that doesn't lose shape, a softer 100% organic cotton, an anti-shrinking treatment, a thicker fabrication for the white colorway and an updated fit that's longer in the body and the sleeves. In addition, to go along with its sustainability initiatives, "we actually started working with even better factories for our fibers," Mader said.
Everlane is also embarking on a social marketing campaign to spread the word about the updated product. Earlier this week, it sent out an email with the message "the best-selling tee just got an impressive upgrade — thanks to your feedback. Better fit. Better wash. Better for your wardrobe." Everlane is also drumming up enthusiasm for the product via a 25% off site-wide sale for men's products.
It took about six to eight months to redesign the Essential Organic Crew, and Everlane tested the product with its internal wear team, as well as with external testers who are not in the apparel industry. Even Mader's husband tried on the shirt, she said, laughing. With an external network, "you get a completely honest review of your product, which you need, because that's actually what's going to happen when it hits the floor in the shop," Mader said. "People are going to weigh your product up against what else they can get for the same amount of money. And it's so important that our products are at the premium of what we can offer for the price."
It's common for apparel or footwear brands to reimagine their best-selling products periodically, although doing so comes with challenges, Gabriella Santaniello, founder of A Line Partners, told Modern Retail. Especially for brands that are responding to reviews, "it's a way of telling the customer that they've heard them… but then there's also the risk of alienating the core consumer," she said.
Lululemon updated its Sculpt Tank Top to mixed reviews last year. One Reddit poster, for instance, noted that their new tank "was clingy and felt very Spandex-y" and complained of a "chemical" smell. Lululemon had this new style "for maybe a year, and then they went back to their old style," Santaniello said.
Other updates, though, are more well-received by shoppers. Rothy's, for example, recently redid its core knit flat, The Point. The team ran online surveys and in-person fittings to hear what customers did and did not like about the original shoe, chief marketing officer Jamie Gersch told Modern Retail. "We had to launch our new upgrade with making her feel like, number one, we listened to her, and number two, we didn't take away what she loved."
Although Everlane started selling its new Essential Organic Crew on Sept. 7, customers are already responding well, the company's merchandising team shared in an email. On pre-seeded reviews, the new style had an average of 4.5 stars, versus the previous style at 3.6 stars, the company said.