How DTC aggregator OpenStore scaled one of its brands from $1M to $10M in sales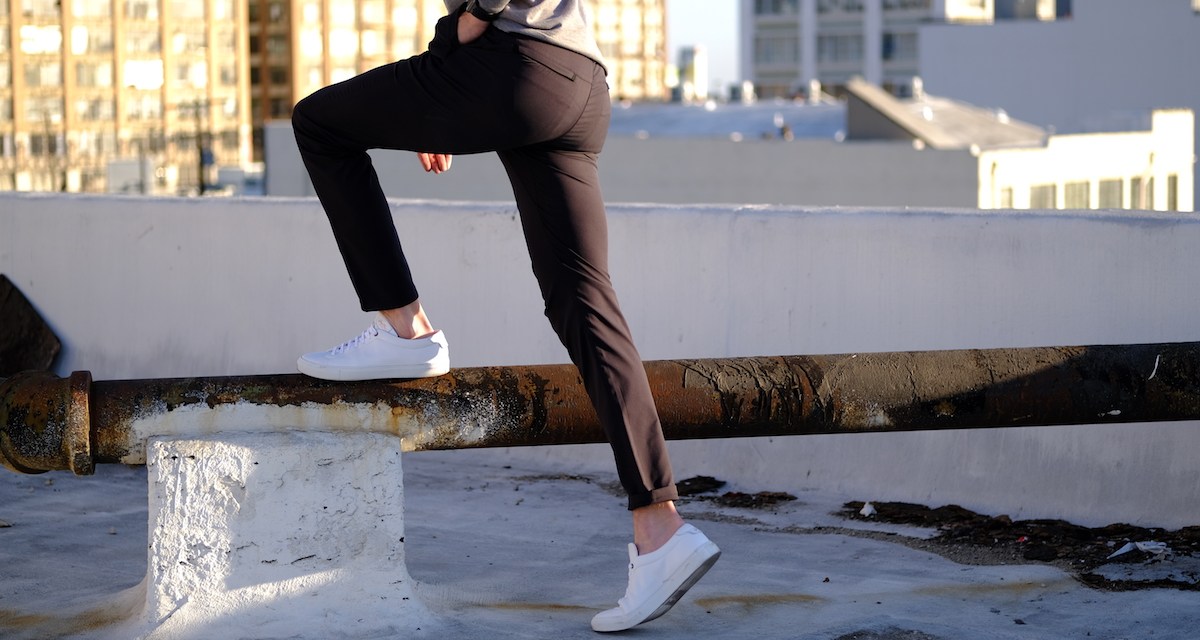 OpenStore
Roughly two years after launching, Shopify aggregator OpenStore is starting to share some details on how it has scaled some of the brands it has acquired.
To date, OpenStore has acquired more than 40 e-commerce startups across a wide range of industries, from apparel to skincare to electronics. One of those brands is Jack Archer, a men's focused athleisure brand that OpenStore acquired in March of 2022. OpenStore's head of consumer growth Andrew Silard said that when the company acquired Jack Archer, the brand was doing about $1 million in sales. Fast forward to today, and the brand is now doing about $10 million in sales.
In order to scale Jack Archer, Silard said that, among other things, OpenStore focused on optimizing the brand's paid social strategy, experimented with video creative, added more messaging to the website around how to find the best fit, and launched some new products.
OpenStore's attempt to provide a look under the hood at how its aggregator model works comes at a time when operating a direct-to-consumer brand has gotten more difficult than ever before, thanks to factors like inflation and rising customer acquisition costs. Now, OpenStore is trying to convince more founders to hand over the keys of their business to them, with the pitch that they have the resources to help young startups scale. But, it remains to be seen how many startups OpenStore can scale successfully.
OpenStore was launched in 2021, listing serial investors and executives like Keith Rabois and Jack Abraham as co-founders. In September, it was reported that OpenStore had hit a $970 million valuation, and raised over $150 million in equity funding in total.
OpenStore pitched tech as its differentiator. While there are a number of other aggregators focused on acquiring Shopify and Amazon brands, OpenStore had developed algorithms that the company claimed could help it generate and close an offer for a burgeoning e-commerce startup in a matter of days. The idea being that a DTC founder could get a quick, fair offer if they chose OpenStore over other aggregators.
But OpenStore's offerings have evolved since then. In March, OpenStore announced a new product called OpenStore Drive that allowed founders to hand over the day-to-day operations of their brand to OpenStore, without giving up ownership. It was a tacit acknowledgment that many founders aren't quite ready to sell their business to an aggregator yet — especially one like OpenStore, which still has a relatively untested track record.
Silard joined OpenStore in March from Grove Collaborative, and said his mandate is to grow OpenStore's portfolio of brands. And, to work with OpenStore's data teams "to build out all the rules and products that help us bring the sophistication of big brands and small brands like Jack Archer that are on the upswing."
OpenStore acquired Jack Archer from its founder, Miguel Facussé, for an undisclosed amount. Facussé reached out to OpenStore after hearing about the company Instagram, and OpenStore ultimately used its proprietary algorithms to assess and acquire Jack Archer. Facussé had just launched Jack Archer in 2021, with its "Jetsetter" pants as its hero SKU. "I think he saw an opportunity to create a brand that was that had the characteristics of high-end athleisure, [with] more of like a technical fabric, and he wanted it to fit in a way that could serve all occasions," Silard said.
One of the first things OpenStore did after acquiring Jack Archer was experiment with the ad messaging, specifically in video creative. OpenStore settled on the most optimal messaging for Jack Archer partially through experimentation — Silard said OpenStore has done over 600 ad iterations in the past — but also mined reviews for more insights into what people liked about the brand. Silard said that while previously, Jack Archer focused a lot on what made the products technically different in its ad campaigns, the company found that messaging around "here's how you will feel with this product, and here's why you can be more confident with how you look in this product" worked best.
Another thing OpenStore did was add a sizing guide to the website, with more details about how each item should fit — for example, that the fit on its slim pants should be "trim, not tight, in the seat." Silard said this helped Jack Archer improve conversion rate and cut down on returns — a big challenge for apparel brands in particular. OpenStore also launched an app for Jack Archer, and introduced more products, like a t-shirt and new colors of the Jetsetter pants.
But what Silard said is perhaps even most important to him is that OpenStore was able to implement all of these changes in less than nine months — something that a solo founder likely wouldn't be able to do on their own.
But moving that quickly also comes with challenges. In the last 90 days, Jack Archer has been out of stock of 25% of the sizes in its Jetsetter pants. There's been a number of customer complaints on Instagram about people not getting their products.
The out of stocks, "did lead to some customer experience that was degraded and not our standard," Silard said. He added that OpenStore has been investing more in AI to deal with customer complaints, which he said has led to reducing customer service volume by 35% across its entire portfolio, while keeping customer satisfaction rates above 85%.
But Andrew Lipsman, principal analyst for retail and e-commerce at Insider Intelligence, said the key challenge for an aggregator like OpenStore is in proving that it can scale more than just one brand successfully.
"The question that I would have here is: What is OpenStore's secret sauce that is going to take advantage of whatever the next arbitrage opportunity?" Lipsman said. "Oftentimes, there isn't a one-size-fits all playbook that can be created to generate specific returns," Lipsman said.
He said, for example, OpenStore's playbook is similar to one that's already been run by Amazon aggregators like Thrasio, Perch and Heyday. For many of those aggregators, their arbitrage opportunity lay in Amazon advertising. But, once more big CPG brands started advertising more on Amazon, Lipsman said it proved harder for those aggregators to find efficiencies in Amazon advertising. In turn, many aggregators have started acquiring fewer brands, as they realize that there are fewer high-quality Amazon sellers out there, that they can easily scale, compared to what they initially thought.
Silard, for his part, acknowledges that because OpenStore has only been operating many of these brands for around a year, it is still trying to figure out exactly what the company's playbook is. One thing OpenStore is starting to experiment more with is to see if it can improve retention by getting people to buy from multiple of its brands. It recently launched a storefront to encourage this cross-shopping.
"It's something we're learning a lot about as we add more brands, as we build out more capabilities," Silard said.