Q&A
// March 10, 2023 ■ 5 min read
How Build-A-Bear's CEO plans to top two years of record profits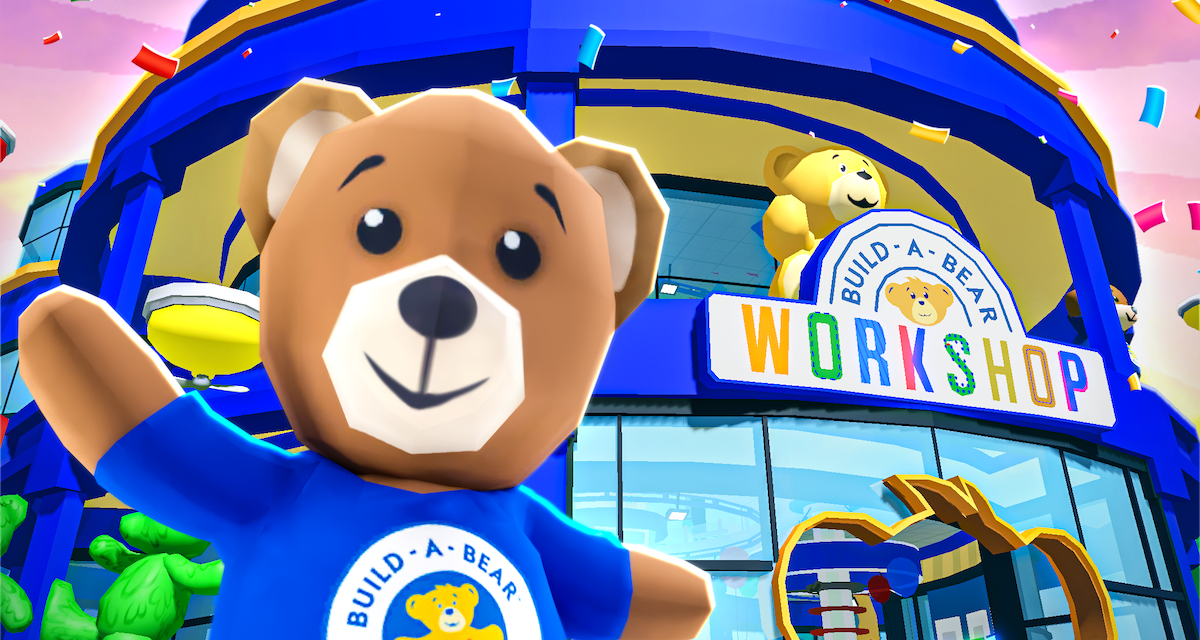 Build-a-Bear
Build-A-Bear has come a long way since opening its first workshop in 1997 in St. Louis, Missouri.
Over that time, the toy company has expanded across continents, built an e-commerce site, launched a party business, formed dozens of licensing deals, rolled out products geared to teens and adults, created a Roblox experience and begun work on a documentary and animated film.
With that, Build-A-Bear reported the highest annual profit in the company's history. The toy company, which disclosed its fourth-quarter earnings on Thursday, clocked record profits in both 2021 and 2022 and now expects "another great and record-breaking year in 2023," CEO Sharon Price John said on an earnings call Thursday morning. Build-A-Bear's total revenue for the 2022 fiscal year totaled $467.9 million, a 13.7% jump over the 2021 fiscal year.
Modern Retail spoke with John, who became CEO in 2013, about Build-A-Bear's latest results, how it's appealing to different audiences and its plans for the next year. This interview has been edited for length and clarity.
What factors do you think contributed to your record profitability in 2022?
After one of the most tumultuous times in economic history, we were able to work together as an organization to post some fairly remarkable results on a consistent basis. That doesn't happen without years of prior planning and strategic work. It's not that we somehow magically figured it out through Covid, and then popped out being successful… All the way back at the beginning of my tenure, we recognized that the opportunity for Build-A-Bear was largely tied to this enormous brand equity and the preciousness and the memory-making that's associated with it. And our job became: how can we effectively, efficiently and profitably monetize this equity that's in this brand, while evolving it?
…What we did was set a very clear three-pronged strategy, which was inclusive of optimizing the digital economy and digitizing the entire organization. When I say that, sometimes it's misinterpreted as, 'Oh, they opened an e-commerce site.' No, that's not all that is. That's truly a digital transformation across the organization on how we communicate to our guests, monitor our guests, engage and involve with them — a multi dimensional approach.
We actually did accelerate that process during Covid, because we weren't operating stores for a good portion of that. So, we could redeploy our resources and our energy all across the organization, including IT… and really push forward on so many of those aspects that now allow us to communicate with over 20 million parties and first-party data or loyalty members in their social media environments.
…The second was a shift in… having more options of our physical footprint with new business models. We shifted toward tourist locations. We did a lot of research and recognized a cohort where 50% or more of the transactions were from people that were 50 or more miles away over-indexed on almost every key metric. We saw that as a real way to grow and create memories for people and started to retrench and grow our footprint. We worked very diligently with our retail partners and our landlords to help them recognize the value that Build-A-Bear brings.
…And then the third tenet was just continuous focus on assurance of a fiscal, responsible approach to business and expansion and driving profitable growth and returning value to our shareholders.
You have partnerships with more than 75 properties including Star Wars and Pokemon. What does the process of forming those partnerships look like?
It really depends… Some of these license relationships go back decades, very trusted relationships. We are a special kind of partner, in my opinion, and I think most of them would agree, in that we're bringing their intellectual property to life in our stores.
And we do have that latitude on many of these fronts to be a co-branded, often evolution or translation of their valued intellectual property in a way that wouldn't otherwise exist. We're the only people with Elsa bears from Frozen… It's a fun way to be an additive value to the fan base of both parties, and we're happy to do it.
How are you building out the brand beyond kids to include teens and adults?
So much of the teen and adult fan base that we have, they did come to Build-A-Bear when they were young and maybe had a little bit of a respite. It's not that they don't know what Build-A-Bear is. They just kind of pretended they were gonna grow up for a minute. [Laughs] …There's a lot of trends right now highlighting 'kidulting,' so we're right in the middle of the 'kidulting,' people getting back in touch with their childhood and wanting to do something special and precious.
…It is a collector's side too, as well as [for] adults who don't go on the gifting side. So not only do we use those licenses that they may have had an affinity to as a child — we've created products like the 'After Dark' program, which is hilarious and got a billion impressions. Ted Lasso or The Matrix bear or Deadpool bear, Elvis bear, the Friends collection, Office collection, many of these are in a microsite that you can get to through our website that's age-gated called the 'Bear Cave.'
On the earnings call, you said you expect 2023 profits to top 2022 ones. What is Build-A-Bear going to do to make that possible?
We were very specific about some of the guidance for 2023, from a financial perspective of revenue growth of between 5% and 7%, as well as record profitability, which would be the third year in a row. On the upper end of the revenue guidance, that would be the biggest top line year in our history. So that's exciting. It's a great rallying cry for the organization.
And that would include some store footprint expansion. We mentioned 20 to 30 new locations, as well as some organic growth. We've already seen first-quarter trends are in our favor, on a quarter-to-date basis. And we expect to be anniversarying the net new stores that we opened last year… And we want to see growth on the digital front.
As we roll out new products, we're also pipelining some entertainment partnership information, as well as things that are part of our own intellectual property and our own Build-A-Bear entertainment pipeline.